What is Call Intelligence and Why Does it Matter for My Business?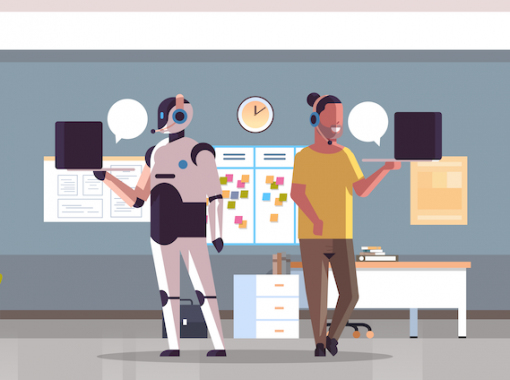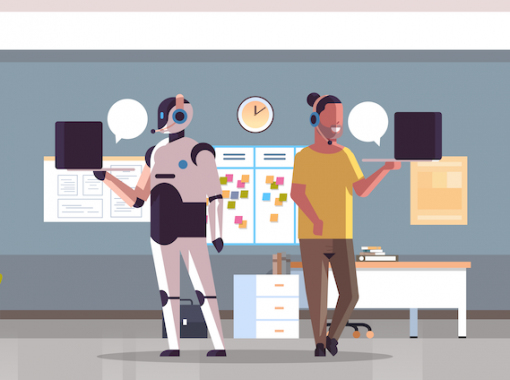 Imagine if, one day, all the information your company compiled went missing: marketing reports, customer profiles, balance sheets — all gone.
You'd panic, right? Well, why aren't you panicked about not having appropriate customer call data?
If your business isn't collecting quantitative and qualitative data from your phone leads and customer calls, you're operating blindly and without direction.
And, the old paper and pen notes technique no longer will cut it!
To ensure your business can operate at its prime, you need to collect pertinent data about your phone leads.
Now, call intelligence technology comes into play.
Call Intelligence 101: An Overview on Your Company's Missing Piece
Call intelligence provides businesses with a wealth of rich data about a customer phone call.
The goal behind call intelligence technology is to gather as much vital information about a lead from a single phone call as possible. This information gets directly imported into the company's customer relationship management (CRM) software for company-wide distribution. With call intelligence, companies can take advantage of data such as:
Contextual call notes
Call location
Call recordings
Customer profiles
Call duration
And so much more.
Traditionally, secretaries, customer service agents, and sales representatives have relied on the old "scribbled down" method for taking call notes. This approach can lead to inaccurate information relayed, unorganized customer processes, and unsatisfactory customer service.
With call intelligence, everyone from marketing coordinators to customer service agents can look up the information collected during a phone call for their respective uses.
Call Intelligence vs. Call Tracking
You've likely heard of call tracking before. Call tracking helps businesses understand exactly where the call came from and how the customer found out about the business.
With call tracking, you can pair a vanity or toll-free phone number to a particular marketing channel or advertisement. When a customer calls this specific phone number, you know what tactic or advertising campaign generated the lead.
Call intelligence builds upon this data by providing rich information such as an audio transcript of the call, notes from the customer service agent, and more.
Businesses using call tracking and call intelligence features position themselves for future sales and marketing success.
Why?
Because they stand armed with a world of information about their leads. From identifying which marketing channel drove the call to analyze customer needs through the call recording, businesses have endless information to guide their sales and marketing decisions.
5 Benefits Businesses Receive from Call Intelligence Technology
When your business introduces call intelligence features to your sales and customer service efforts, you'll experience endless benefits.
1. More Quantitative and Qualitative Customer Data
Most companies make the mistake of only analyzing and relying on the customer data generated from online marketing efforts. These channels and strategies provide critical information such as:
Geographic location
Demographic insight
Time on site
Bounce rate
Behavior mapping
But this type of data doesn't offer insight into the exact needs of your customers. With call intelligence, you'll have qualitative and quantitative lead data right at your fingertips.
Your teams will be able to listen to call recordings, browse through customer call history, and review quantitative call metrics and use this information to guide future company decisions and strategies.
2. Identify Areas of Opportunity Within the Business
By combining both call intelligence and call tracking features, your business can identify new areas of opportunity.
For instance, if you notice a specific marketing tactic driving more qualified phone leads due to your call tracking number and call recording transcript, you can start focusing more of your team's energy and budget on that tactic.
Or, if after analyzing several calls, you realize customers are asking for a new product, service, or feature, you can start making strides toward that new offering. Without call- intelligence software, you wouldn't have seen this opportunity coming!
Both your sales and marketing teams can use call intelligence to find and execute new company opportunities.
3. Comprehensive Reporting
If your company is building marketing and sales reports using data only from your online efforts, they are flawed. They tell only half of the story.
By implementing call intelligence data into your reports, you provide your teams with a comprehensive analysis that guides the company in the right direction.
4. Properly Distributed Budgets
Thanks to accurately captured campaign results and comprehensive reports, your company will be able to determine where the budget is best spent.
Failing to incorporate phone lead information into your marketing and sales reports may cause you to overspend on tactics that fail to produce leads! Leveraging call intelligence data ensures that your departments are spending money on the strategies and efforts that drive actual results.
5. Streamlined Customer Service Processes
Positive customer service experiences turn potential leads into lifelong customers. With a call intelligence system in place, businesses can streamline their customer service process to provide customers with a delightful and quick experience.
For example, by leveraging past call notes from the customer's profile in the CRM, your team members can see what problems or concerns this customer has had in the past. Employees can then use this data to serve the customer's existing needs or solve the issue at hand without multiple transfers or poorly communicated information.
Call Intelligence for Businesses: Why It Matters
Implementing call intelligence is more than a matter of increased customer data. Businesses are also able to:
Provide Elevated Customer Service
With a wealth of contextual customer phone call information recorded in each CRM profile, your entire team can provide exceptional customer service.
From your social media team responding to direct messages from customers to the sales team taking care of a long-time client, your company can always act in the best interest of the customer using data from previous phone calls.
After all, happier customers always lead to more customers!
Pinpoint Customer Problems & Solve Them
By analyzing customer phone calls with call intelligence, you can identify common customer complaints and develop the right solutions. In doing so, you are actively improving the brand experience for customers and employees alike.
Comb through your company's customer call notes, call transcriptions, and call recordings to see what frequent concerns pop up.
Once you solve those concerns, follow up with customers who have called about this topic before. Closing the loop is yet another way to provide a positive customer service experience and retain a customer for life.
Review Sales & Marketing Team Success
With call tracking features, companies can determine how many leads a particular marketing campaign or channel generated.
Call intelligence, however, helps companies understand if those leads were qualified or not.
With this in mind, companies can use the combination of call tracking and call intelligence to review sales and marketing team performance.
Let's imagine your marketing team drove 100+ leads in one week using a paid advertising campaign. Fantastic, right? But, once you analyzed the call recordings, your sales team determined that only 2% of the leads were qualified to continue through the sales process.
So, would you call this campaign a successful one?
On the other hand, if your marketing team drove 100+ fully qualified leads, but your sales team failed to convert any, this signifies a performance problem within your sales department.
Call intelligence provides insight beyond the immediate customer level! To measure your company's success using call intelligence, review data such as:
Call duration times
Time to conversion
Call notes
Speech analysis
This mixture of qualitative and quantitative data will provide an inside look at your team's actual performance.
Calculating ROI Correctly
Remember, if you're not including call lead data in your reports, you're not calculating the results correctly. And, this means you're also failing to calculate your return on investment accurately.
Inaccurate ROI calculations can be a devastating waste of hard-earned company money. Call intelligence reports combined with online marketing and other data points help companies calculate the true ROI of their marketing and advertising efforts.
For example, a paid advertisement may generate only a handful of clicks and form submissions. On the surface, this campaign may seem like a dud. Common sense would say to scrap it and start over or focus on a different channel.
But, perhaps that same paid advertisement generated dozens of customer phone calls looking for new information. Now, what does the ROI of that campaign look like?
Without including call data, your company will never accurately calculate the ROI of your campaigns and other marketing efforts, making call intelligence such an imperative aspect of every marketing, advertising, and sales strategy.
Add Call Intelligence to Your Business' Marketing and Sales Tools
For businesses ready to grow and provide superior experiences for their customers, investing in call intelligence and call tracking tools is a no-brainer.
And, it all starts with a vanity number or toll-free number.
With these capabilities at your fingertips, your company will be able to elevate its marketing and sales efforts, accurately measure ROI, and streamline customer service processes.
Get started with call tracking and call intelligence features today.