Financial Services: How to Embrace Digital Transformation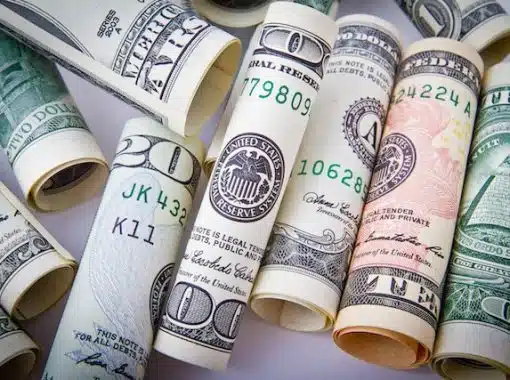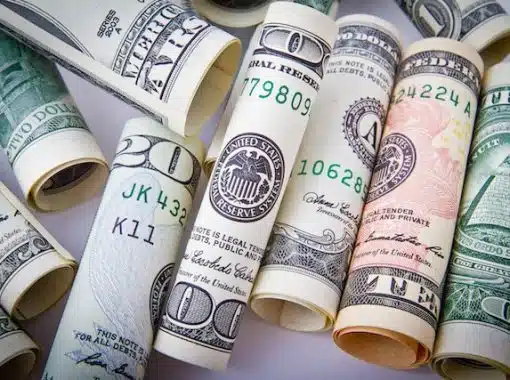 Financial institutions must embrace digital business models, streamline legacy systems, and focus on a digital transformation journey to remain relevant and trustworthy in the eyes of customers and employees. Financial services organizations are expected to operate at operational efficiency by deploying safe, secure, digital solutions for money management.
The benefits of digital transformation create trust between your company and the customer.
Table of Contents
Digital Transformation Strategy Increases Customer Trust
If a user interface doesn't look high-tech, it's hard to believe it is. Customers expect digital tools and digital technologies to be sleek, usable, and updated as part of a financial service institution's digital transformation efforts. For corporate and personal accounts alike, the customer's user experience depends on accessibility and trust.
When it comes to money and protecting personal information and financial data in apps and online interfaces, cybersecurity is paramount.
What many customers don't yet realize is how dependent contemporary cybersecurity tools are on automation or artificial intelligence. Customers expect top-notch protection for their accounts, but they still have reservations about new technologies and initiatives that include machine learning and AI. This is a challenge that the financial services industry must address as a whole as providers of financial security.
Because banks fail and the pandemic shook the economy, the customer experience is dependent upon trust in financial services firms. Banks that appear like (or appeal to) venture capital-funded startups, who deal with blockchain and cryptocurrency and embrace untested fintech, are on their way out. Customers want trust, and they want banks that follow regulatory measures.
Digital Transformation and Customer Expectations
The customer experience and expectation must now include digital banking services. Customers want to log on to apps and access their financial information. Even in capital markets, this represents cost savings for most financial services companies, as the customer can find many answers about their accounts through the app, the fintech ecosystem, and other automated means, including phone services. They want real-time updates that they can access online, by phone, or via chatbots and messaging with customer service respondents on the end.
By streamlining this process and automating some of the customer service experience, institutions that embrace solutions from fintech companies find increased profitability.
One of the most popular digital initiatives is a customer-centric data analytics tool. On the back end, data analysis can help your financial institution harness big data, spot problems and trends, and understand where your company stands financially.
On the customer end, customers can take a look at how and when they spend their money in a pie chart: credit card payments, subscriptions, car payments, mortgages, rent, and more. Digital tools that allow customers to participate in their own risk management are hot in the financial services sector.
Meeting Digital Disruption: Internal Financial Services Organizational Structure
In your industry, dealing with a constantly changing economy is a huge part of the business. The way you set up or change your organizational structure can have a huge impact on the success of your financial service institution's performance. Unless you publicize it, it's like the secret sauce: it helps your stability, but the customers don't see it.
If possible, consider highlighting individual employees making differences in customer trust, safety, and security. This is an ideal way to introduce fintech concepts and apps to the public. Specifically, Deloitte suggests collaboration, distributed organizational structure, a bold risk appetite, and data-driven decision-making as primary attributes of an organization well-prepared for digital disruption. Make sure you have the right tools for a collaborative environment in place to set your team up for success.
Bottom Line: Digital Disruption Meets Customer Needs
The underpinnings of the financial industry depend upon trust and familiarity. When banks change their names or become acquired every few years, people and companies get nervous. They're not privy to the internal workflows of your business, or the way silos work together to uphold a mission of trust and customer service.
Customer journeys depend upon tools that provide them with the power of decision-making when it comes to their own finances. By providing access to the digital tools they need and creating a dynamic team internally, you'll be prepared for digital disruption while retaining the ability to meet customer expectations.