Click-to-Call: Its Benefits and How it Works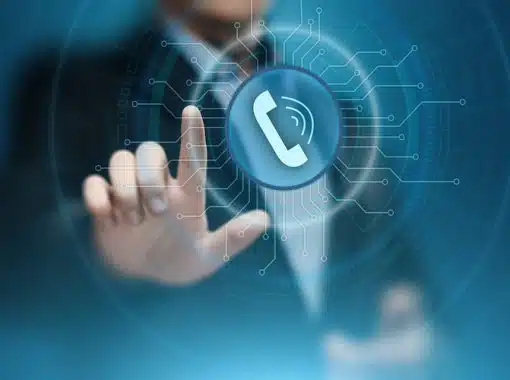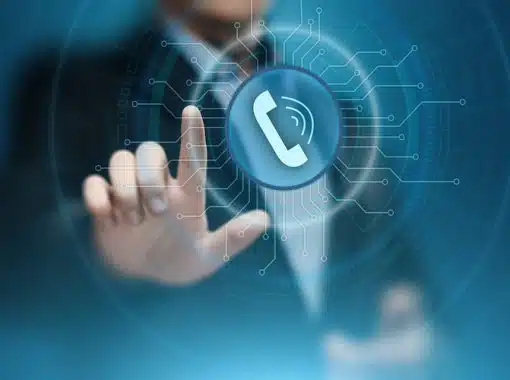 Customers expect more out of their experiences than ever before. Catering to these expectations is one of the quickest ways to increase inbound sales and leads. Customers also are highly opinionated about how they want to communicate. Some don't mind online chat. Some prefer email. Many still would rather talk on the phone for an added human touch.
To cater to those visitors that prefer calling you, simply adding your phone number to your website is not enough. Yes, these visitors may prefer to use a communication method that has been around for over 100 years, but they still want modern conveniences. For these visitors, you need click-to-call.
What Is Click-to-Call?
Click-to-call is a feature you can add to your website that will turn your static phone number into a link that people can click on to be connected directly to one of your team. You can also add the feature to a simple button. The link or button works like any hyperlink, but instead of taking you to another web page, it will find your device's default calling app and initiate a phone call.
Click-to-call is often used in direct-response marketing. It gives users who prefer the phone a way to instantly contact you after they have viewed a product or sales page and can be used in conjunction with other CTAs. This feature can increase the effectiveness of both your online and call-based sales efforts and boost your sales leads.
How Does Click-to-Call Work?
In its simplest form, click-to-call is just a web link. For example, here is a standard web link that links to another page on the internet (Google):
To create a click-to-call link, you use the same format, but instead of adding a URL between the quotes, you add your phone number prefixed with tel:. Here is an example:
Call 1-800-555-5555
You also have to remember to use the international form of the phone number by adding a plus sign to the initial country code.
When a user on a mobile phone clicks a link like this, it instantly takes them to their phone app and makes the call for them. When the user is using a desktop computer or laptop and clicks on a link like this in the browser, it will launch their preferred calling method. If the user has a VOIP app or FaceTime installed, it will launch the user's default choice or give him a choice between multiple options. If the user has their Android phone set up in Chrome, Chrome will offer to relay the number to the phone.
Click-to-Call Benefits
Click-to-call comes with many benefits for your team, your business, and your customers. Here are some of the top benefits of this technology:
Improves customer experience: If your customer prefers to use the phone, they may not like hunting down your number, entering it manually, and then having to navigate through a dial menu to get the help they need. With click-to-call, customers can start a call with exactly the person they need to talk to without dialing and menus.
Boosts conversion and customer contact rates: Every communication option you add to your website will increase the number of people that contact you and click-to-call making it simple for users to choose a phone call.
Helps you solve customer problems quicker: When you are on the phone with a customer, you have the chance to fix their problem before you hang up because you can work out all the details verbally. On the other hand, email usually takes a few back-and-forth communications to get everything right.
Improves customer segmentation: Click-to-call links can be dynamic. They don't always have to use the same number or just consist of a static link. Code on your website can detect if the user is struggling to try to checkout and pop up a click-to-call modal, which gives them the option to call your business right away for help.
Gives you more customer journey data: When you use click-to-call technology, you can track a customer from your website to the call and use that data to map his journey. With a static phone number they have to dial themselves, this will not be possible.
How Popular Is Click-to-Call?
It is really simple for developers to set up click-to-call on your website. It is just a different type of hyperlink. But not everyone is taking advantage of this simple technology, which is surprising because it was a $4 trillion industry in 2020 and is expected to more than double by 2027. By adding a click-to-call feature to your website now, you could be providing something your competitors currently don't.
Getting a vanity phone number from 800.com works hand in hand with click-to-call. Click-to-call gives your visitors a seamless way to contact you, and the features that come with every toll-free number from 800.com, like call forwarding, call analytics, and call tracking, gives your team a seamless way to ensure that calls are being handled efficiently.