How to Use a Toll-free Number and Texting to Improve Your Marketing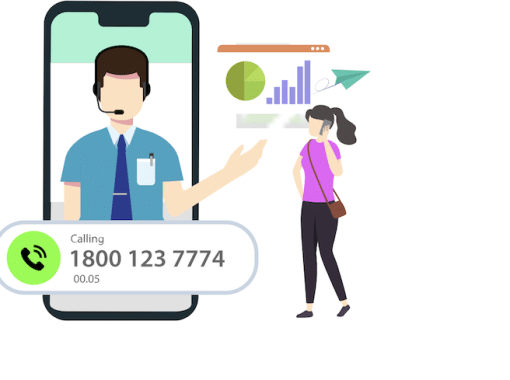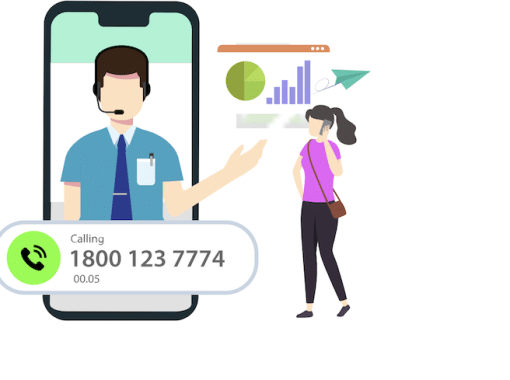 The goal of any aspiring company is to improve its customer interactions through smooth communication, resulting in increased business. Even though there are a variety of innovative ways to contact your customers, the results from simply calling or texting continue to stand up to the competition. Using a toll-free phone number along with the option to text using that same number can encourage positive communication and a compelling service experience for customers.
Your marketing campaigns can potentially have great success utilizing everyday tools such as phone calling and business text messaging. Analyzing the benefits of using toll-free numbers to boost your marketing campaign can put your business on track to meet its sales and customer retention goals.
How Does a Toll-Free Number and Texting Benefit an Organization?
A toll-free number is a telephone number that can be called from any landline without the individual being charged. This can benefit both the business and customers reaching out to the company. Because the customer doesn't get charged, they're more likely to place a call, giving the company more leads and repeat business.
Combining Toll-Free Calling with Texting
Another excellent use of a toll-free number is when it is enabled with SMS messaging capabilities. Customers can contact the business by sending a quick text, and a customer service representative can reply to them just as easily.
Using a Toll-free Number
Toll-free numbers are recognizable 800 numbers that consumers may be more apt to respond to knowing they are from a reliable source. Whether you're calling or text messaging, using a toll-free number can help you reach your targeted audience in a fast and direct manner. Toll-free numbers have a few additional features that you can use as a business to track where your customers are calling from and help them to remember your number, making it easier for them to stay in touch.
Vanity Numbers
Vanity numbers are easy to remember because they provide customers with a quick memory aid without having to know the actual number. A simple 800 number coupled with a related word can get your customers to quickly memorize your business number and more easily reach out with general questions or specific product inquiries.
A phone number that includes the name of your business or a feature of your company can also help promote your brand as a whole. People will more readily think to reach out via phone or text to a place they feel familiar with. Seeing your name more often will make you a recognizable brand that people may be more inclined to buy from.
Call Tracking
In a way, call tracking tells the story of each call made to your business. If a customer decides to call or message you by clicking on a link on an ad or from your website, call tracking can carry that information to the representative. The one answering the inbound call or text message is then better equipped to assist that particular customer.
An additional feature of call tracking is Dynamic Number Insertion (DNI). DNI enables you to tie a phone number to the marketing campaign it's associated with. This can aid in figuring out which advertisement or campaign motivated the consumer to reach out to your company. Any inbound calls or texts will be linked to that ad or campaign and help you further analyze your marketing success.
Benefits of Text Messaging
The convenience of text messaging is reflected in the fact that 95% of text messages are both read and replied to within just three minutes. Compare that to phone calls which may only be answered 52% of the time. Combining both phone calls and texts, therefore, increases your chances of reaching your target audience.
Since so many people would rather text, you have a much better chance of having meaningful interactions with your customers if you use the two methods in conjunction with each other. They may be more apt to read and reply to a text than they would be to pick up an unknown number or call back after hearing a voicemail. This immediately gives you more opportunities to gain potential new customers.
A short text sent to your customers promoting a new product, offering a special discount, or educating them regarding a specific topic can take just minutes to set up and enables you to reach hundreds, even thousands, of people within seconds.
Best Text Marketing Practices
Text messaging can be an excellent marketing tool if used correctly. Messaging someone directly on their mobile device gives you both speed and deeper market penetration, enabling you to reach more people faster. Effectively contacting someone in this way involves following a few simple guidelines to respect your customers and adhere to the laws pertaining to SMS messaging.
Get the Customer's Permission
According to the FCC, you must obtain permission from the mobile phone user before sending them messages via text message. Violating this could result in penalties and fines, as well as losing potential customers. By getting permission to text, you will know you are contacting people that really want to hear from you and avoid irritating individuals who would prefer not to be messaged. Frustrating your customers could result in bad reviews and a negative reflection on your company's reputation.
Limit Number and Length of Texts
While receiving text messages is an excellent way to reach people wherever they are, it also means your messages will always pop up on their phones. If you are constantly bombarding potential customers with promotions or advertisements, they will eventually tire of getting texts and opt-out of the service. Be sure to limit the number of messages you send, keeping it at a reasonable amount that will not bother the individual but instead pique their interest.
The length of your messages will also play a role in customer interaction. If it is a short, to-the-point message, a reader can grab the message and reply quickly, which may lead to them wanting more.
Give an Opt-out Option
You want your customers to have a positive reaction when they think of your brand or receive any sort of communication from you. If they decide they would prefer not to receive text messages, providing them with the option to opt-out or unsubscribe is the best way to honor their wishes. You may be able to follow up with a phone call or an email to maintain a positive relationship with the customer.
How to Use Analytics
If you're creating a marketing campaign using 800 numbers and texting, you no doubt have a specific audience in mind and want to reach as many people within that group as quickly as possible. When you begin your campaign, you'll be analyzing how many calls weren't answered, how many voice messages were left, how many hang-ups there were, and how many people responded positively to your message. Each of these analytics can help you improve your current campaign and be used to adjust future marketing strategies.
Keeping track of which customers interacted via text messaging versus phone can help you know which line of marketing is working best with this particular campaign. You can then retarget your strategy, focusing on the technique with the most success.
These statistics will also help you to update your database by narrowing down the individuals that seem to only respond by SMS, the ones that will answer the phone, and those that may be better reached by email or another avenue.
When creating your campaign, you will want to integrate a variety of methods in order to reach the greatest amount of people. Using a toll-free number, you can begin making phone calls and sending texts to a wide range of customers. Email, social media, and other modes of advertisement can also be included in your overall marketing strategy. Each of these methods has its benefits and by trying several in conjunction with each other or in series, you can see which performs the best.
Consider Toll-free Numbers and Texting for Your Business
Toll-free numbers and texting are effective marketing tools, particularly because they enable you to connect with a broad range of people inexpensively. This kind of marketing is an invaluable tool to help businesses of any kind boost their productivity and increase sales. Getting your name out there by any means possible is key to becoming a recognizable brand that people will readily buy from. Even though marketing has evolved over the years, adding a variety of new ways to motivate consumers, the phone is still one of the most reliable ways to contact someone — and incorporating texting can get you in touch with even more potential customers.
Toll-free numbers coupled with text messaging will enable you to reach a whole new audience and help you to better gauge the success of each marketing campaign. Analyzing the rate of engagement by each of these avenues can provide you with vital data to improve your marketing strategies.
Try an 800 Number Today
If you want to increase your sales and improve your customer interactions, set up your business with an 800 number today. These numbers can be personalized with vanity numbers, tracked to give you insights into each of your customers, and text message-enabled to help you reach an even wide audience. Reach out today to take your marketing campaigns to the next level.