Which 1-800 Plan is Best for Your Business?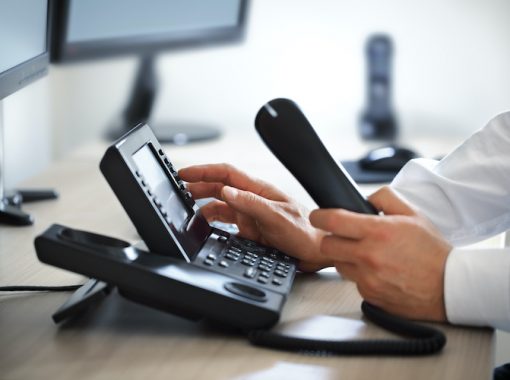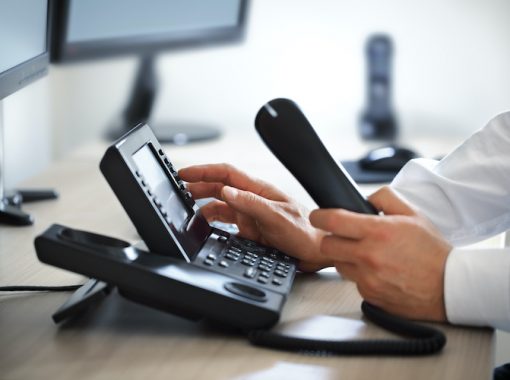 Technology is an ever-changing environment, and when you run a small- to medium-sized business, it's easy to be swept into the current of trying to keep up. While the internet and digital connections have opened seemingly endless ways to connect with your customers, research shows those consumers still want to talk to a live human being.
According to a study from Google, 61% of mobile users call a business when they're ready to make a purchase. Your customers call rather than reaching out online because they want a quick answer (59%) or they prefer to speak to a real person (57%). The survey also reveals customers are even more likely to call a business when planning a larger financial purchase, as with a vehicle or making travel arrangements. While customers want to call your business, they're wary to dial a phone number that's specific to a geographical area.
Consumers want to reach you via toll-free phone numbers. The product search and purchasing process often begins online, so your customers will search for a 1-800 number on your website. That number helps instill consumer trust in your brand without giving the impression that you only serve a specific region, which is often the battle with a local telephone number.
How To Get A 1-800 Number
800.com makes it easy to obtain a free 800 number for your small business. With all 800.com virtual phone system plans, you get a minimum of one free vanity phone number and can add more to fit your needs. Understanding the features of a cloud-based phone system will help you decide which 1-800 plan is best for your business.
Each 800.com plan includes the following features:
Analytics
API and webhook access
Call Recording
Call Screening
Extensions
Fax Number
Free 1-800 number
Sequential Call Forwarding
Simultaneous Call Forwarding
Standard Call Forwarding
Texting
Voicemail Boxes
Voicemail Transcription
These features allow you to better serve your customers. You can meet their needs even when you're away from the office. Plus, vanity numbers allow you to create a phone number that is easy to remember — think 1-800-FLOWERS and 1-800-GOT-JUNK.
When you add a 1-800 number to your business, you need to consider if you'd like a personalized vanity number or a random number. Vanity numbers typically take three to five days to be activated, while a randomly selected 800 number can be operable within just a couple hours.
Best 1-800 Number For My Business
Consider the size of your business and customer base when choosing the best 1-800 plan. Each plan has a monthly or yearly fee option. The annual membership reduces your investment by up to 20% over 12 months. Select from three options with 800.com.
Unlimited Yearly
The best value for a vanity phone number is the 800.com Unlimited Yearly Plan. With this plan, you receive:
All features listed above
Unlimited minutes
One toll-free number
The Unlimited Yearly Plan costs as little as $49 monthly.
Personal Yearly
For solopreneurs and entrepreneurs launching a startup or small business, the Personal Yearly Plan is a good option, with features like:
All features listed above
1,000 minutes monthly
One toll-free number
The Personal Yearly Plan costs as little as $19 monthly.
Pro Yearly
Large corporations can scale their business with multiple 800 numbers under the Pro Yearly Plan. This option includes:
All features listed above
Unlimited minutes
5,000 minutes monthly
Five toll-free numbers
The Pro Yearly Plan costs as little as $199 monthly.
Toll-Free Numbers Improve Customer Experience
To build a loyal customer base, your brand communication must be extraordinary. Consumers are savvier than ever, paying particular attention to the customer experience and how brands handle each interaction. With access to endless companies at their fingertips, your customers will quickly make the switch if they become unsatisfied. In fact, in an Oracle report on succeeding in a customer experience era, 89% of customers said they have switched brand loyalties due to poor customer experience.
Each interaction with your customers is an opportunity to offer exceptional service. Increase the level of trust in your brand and accessibility to your team with an 800 phone number. Search through available custom 800 numbers for your business and contact the 800.com team to decide on the best fit 1-800 plan for your brand.