Why You Should Consider Text Message Marketing for Your Business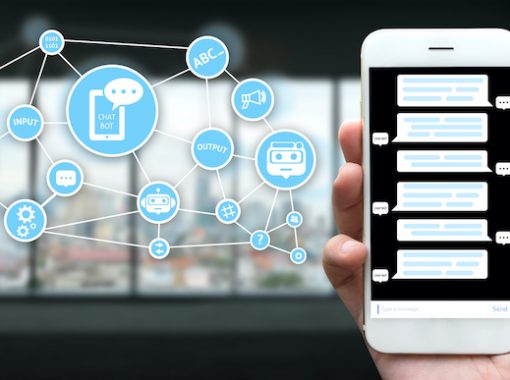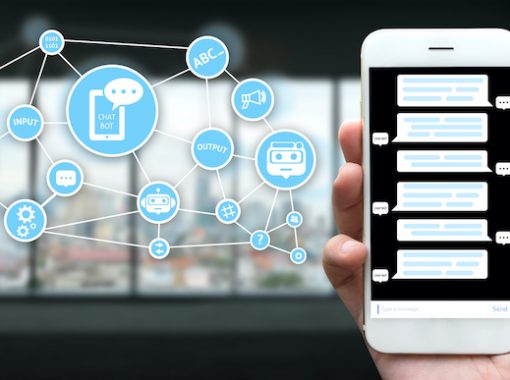 How often do you screen your calls? If you watch it ring or immediately click the ignore button if you don't recognize the number, you fall in line with the majority of Americans.
A recent report shows that only 52% of all calls Americans receive on their phones are answered, pushing nearly half of all calls to voicemail. Text messages, however, are a form of communication to which the vast majority of mobile devices users are open. Statistics show 98% of all text messages are opened, and 95% of text messages are opened and responded to within three minutes of being delivered.
Chances are, your customers fall within the population that would prefer a text message to an unexpected phone call. Text message campaigns are a great cost-effective marketing strategy since they are a convenient, effective way to reach your target audience, but you need to understand the rules that apply to those 160-character template messages before you start pinging cell phones.
Benefits of Text Message Marketing
Consumers want concise messaging they can read on their time, and text messages meet that desire. Whether you're powering a small business to initial success or managing an established corporation, texting is one of the most effective ways to reach a mass group. Those short notifications come with big benefits to your company.
Text messages have a high response rate. Unlike emails, which have a 15-25% response rate on average, texts offer more than 7x the response, hovering around 45%. The high open and response rates make SMS marketing campaigns a key element for many different types of marketing campaigns.
Text messaging can be used at nearly every point in the sales cycle. From grabbing potential customers' attention with a first-purchase discount to sending loyal customers marketing messages based on past purchases, texting can adapt to the different stages of your company's sales funnel.
It's easier to text than talk. The same reason you prefer to get a text message rather than a call from your neighbor is the same reason your customers prefer SMS to a call from you. Your customers can pick up their phone and read a text when it fits their schedule. The branded message doesn't interrupt their day, and they have the power to respond on their time.
Customers are already comfortable with texting. Mobile marketing allows you to meet your target audience in their comfort zone when it comes to communication. A 2014 Gallop poll found that "sending and receiving text messages is the most prevalent form of communication for Americans younger than 50." Reaching your customers through text doesn't introduce a learning curb that's inherent to unfamiliar mediums.
Texting allows for valuable feedback from your customers. SMS surveys can be used to increase your knowledge of customer expectations, demographics, and buying habits. Research suggests 31% of customers readily respond to SMS surveys, with an average response time of five minutes.
Consumers want to communicate with your brand via text. One 2019 report states 69% of consumers across all age groups and 75% under the age of 44 want to be able to contact a business via text. More than half (54%) become frustrated if they're unable to connect with a business via text.
To be able to use SMS marketing campaigns, your clients will need to opt-in. Usually they can do this by using a keyword, they have to text you first and it is recommended to have special offers for them to subscribe. They also have the possibility to unsubscribe from your messaging campaigns.
SMS Marketing Statistics
In addition to the major benefits that come with quick, concise marketing messages, statistics prove that your business needs to incorporate text message marketing as a primary marketing tool in your communications plan to increase your brand awareness and conversion rate.
Consumers want to hear from you, and you want to deliver valuable marketing information in a quick, effective way. Promoting your brand through text is a win-win solution.
Despite its ability to increase your conversion rate and easily reach a large number of customers with just a few clicks, there are some unspoken (and very well documented) rules to follow.
Legal Compliance with SMS Marketing
Understanding the importance of a customer opting into receiving your texts will not only drastically improve the user experience, but it will also keep your marketing practices legal. The Federal Communications Commission's (FCC) Telephone Consumer Protection Act (TCPA) establishes legal standards and provides basic consumer protections for SMS mobile messaging campaigns.
Your business must receive "express written consent" from contacts before it can start sending them marketing text messages. If you don't receive written consent and send texts anyway, you risk facing legal repercussions. There are several ways to encourage users to opt-in, but one of the most common is promoting a keyword to be texted to a vanity phone number. Using a custom phone number for your business makes it easier to remember and establishes trust with your customer. Your opt-in text message should be clear and concise.
For example:
[Business Name] Mobile Alerts: Products, promotions, and updates. Up to 4 texts/month. Msg & Data rates may apply. Text STOP to cancel. Text HELP for more info.
Another text message opt-in strategy is with an online form. Customers who visit your website can permit you to send text messages to their phones. Understand, however, that a customer providing their phone number as a required field for a purchase or to launch an account is not their written consent to receive marketing texts. Include the same details in your online form as you do the opt-in text so you set clear expectations for the consumer.
How Many Texts to Customers?
Don't throw away your marketing efforts and victory in obtaining a customer's willingness to accept marketing text messages by bombarding their phone. The industry guideline suggests two to six marketing texts per month shouldn't cause a mass opt-out from your SMS marketing campaigns. One marketing message per week is a good place to start.
In addition to obtaining a customer's permission to text them and sending a responsible number of marketing messages each month, here are some tips for minimizing the number of customers who opt out of your messages:
Use a vanity phone number. When you send marketing messages from a recognizable phone number, the recipient connects your brand to the number, building their confidence and trust in your business.
Be personal. Text messaging is a personal style of communicating, so don't be afraid to use your customer data — like purchase history, birthday, and use of coupons — to send messages to distinct groups or automate personal messages to offer special birthday discounts or a free product.
Offer helpful information. Customers love flash sales and discount codes, but they're also interested in tracking their packages, offering feedback, and rating products. Use a system that allows you to automate response text messages to offer and gather important information.
Host giveaways. Encourage customers to interact with your brand by running competitions via SMS marketing messages. Use a message like: Reply "WIN" to be entered into a drawing for your chance to win our new product before it's available in stores. You'll keep customers engaged, and it offers a great opportunity to promote a new item. Include a short link to a landing page or video showcasing the item. A giveaway is also a great way to get new customers to opt-in to your program.
Use other platforms to cross-promote the program. Remind your customers how valuable the text program is by promoting it on your website and social media. By giving the program an exclusive feel, you'll minimize your opt-out rate.
Although you may be familiar with "text talk," or abbreviated versions of real words used in text messages (i.e., l8tr), you should avoid using the lingo in your marketing messages. Your brand image should remain professional despite the casual tone used in everyday texts.
Best Text Company for Marketing
Text message marketing is a budget-friendly way to reach a wide array of people. Whether you're trying to convince customers to make a purchase, help them track a package, or get their feedback on your service, texting is a comfortable mode of communication.
SMS marketing also offers a better open and response rate than many other traditional marketing methods, like email. How would your company grow if you could immediately communicate with customers and use their feedback in real-time to adjust your products or services?
Use text message marketing as a supplemental tool for your overall marketing program. The tool will allow you to cross-promote, give and receive information, and increase your conversation rate. A clear, persistent SMS marketing campaign will help you improve your brand reach and revenue. Choose an available vanity phone number and begin leveraging the power of text message marketing today.