5 Reasons Why Advertising On Social Media Is Great for Your Brand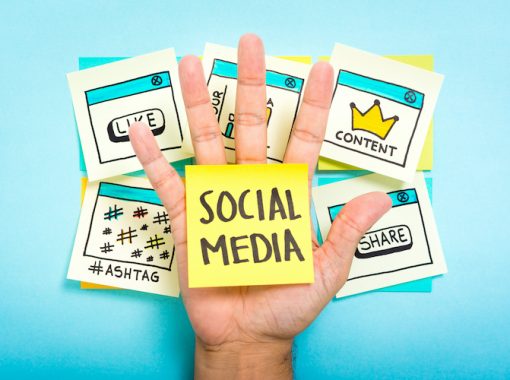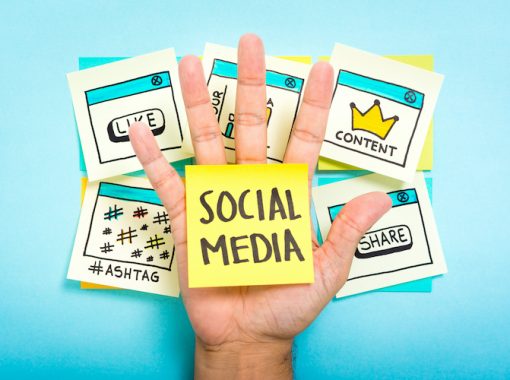 In 2020, social media advertising is no longer an option for brands. It's a necessity.
Social media advertising has become so ingrained into our daily lives as consumers and marketers that social media ad spending totaled more than $89 billion in 2019.
If your brand has yet to take advantage of social media advertising, you're missing out! By not launching a social media ad campaign, your brand is failing to:
Interact with new fans and loyal customers
Build brand exposure
Generate sales
Of course, those aren't the only reasons your brand should leverage social media advertising. Here are five more:
1. In-Depth Targeting Features
One of the main advantages of social media advertising is the ability to target specific groups of customers.
Rather than sending a mass email or publishing vague organic social media posts and hoping it drives revenue, brands can target their messages and content directly to a distinct group of people.
Common social media targeting categories include:
Interests
Age
Location
Social Media Behaviors
Life Events
Financial Status
Connections
This means you can create ads targeted toward people who like a specific Facebook page, are of a particular financial status, are getting married soon, and so much more. The targeting possibilities are endless!
And, as a result of the fine-tuned advertising efforts from brands, 27% of internet users state they discover new products and brands through paid social ads. Brand awareness and sales rolled into one marketing avenue!
2. Improved ROI
Many marketers and brands believe social media isn't an ideal avenue for generating revenue. However, that couldn't be further from the truth.
Unlike organic content on social media, advertising campaigns on Facebook, LinkedIn, Twitter, Instagram, and more can be tracked and quantified, providing a clear understanding of the results.
Plus, when you add a toll-free or vanity number to your advertising campaigns, you'll also be able to track your offline phone leads from each social media ad! This comprehensive view of your social media success will help you accurately calculate the ROI of each ad and campaign.
Using that information, companies can make a myriad of tweaks to their campaigns to produce the best possible return.
3. Accommodating Any Budget
A common misconception about social media advertising is that you need to spend thousands upon thousands of dollars to be successful. This myth is far from accurate.
Will a larger budget produce greater results? Potentially, based solely on the ability to reach a bigger audience through more ad dollars.
However, small budgets can be just as successful at generating revenue. The success or failure of a social media advertising campaign is dependent upon:
Targeting Choices
Messaging and Copywriting
Content Selection
Campaign Goals
Call-to-Action
Therefore, if these facets of a campaign are dialed in, a $100 budget can drive the same rate of return as a $1,000 ad budget.
However, it is important to note that the average ad spend per mobile user is steadily increasing, from $13.49 in 2018 to $16.85 in 2020.
4. Increased Website Visits
Is your brand struggling to garner website visits via marketing channels, such as SEO, content marketing, email marketing, and pay-per-click advertising? Try social media advertising!
Using each social media platform's advertising features, you can formulate your ad campaigns to point users toward your website. This can be in the form of highlighting a new article, advertising a product, or promoting your website as a whole.
Of course, the success of this goal relies on all aspects of the campaign, from the copy and headline to the imagery used.
5. Gather and Analyze Audience Data
Another huge benefit of investing in social media advertising is the opportunity to dive deep into audience data. As you watch your campaign drive engagement and results, you can gather information on various communities within your audience.
Within social media advertising platforms, brands have the ability to split test or A/B test different ads. This experiment could explore everything from which headline sparks a better reaction amongst your audience to determining which targeted audience generates the most phone leads using a call tracking number.
The results from these tests and other social media advertising efforts will help brands better understand:
What content and campaigns their audience reacts to
Which audience segments to target for future advertising campaigns
What actions users take on your ads
Which advertising tactics drive the most engagement and results
Ads targeted to the masses, such as radio ads or TV commercials, don't provide brands with the audience insight they need to direct future campaigns. Instead, they're left with generalized ROI statements and audience projections.
It's Time for Your Brand to Advertise on Social Media
Did we convince you to take social media advertising for a spin?
If so, make sure you sign up for a toll-free number with call tracking features. Include these unique phone numbers in the copy of each ad and track the total number of online and offline leads you receive!