How to Nurture Leads with Call Tracking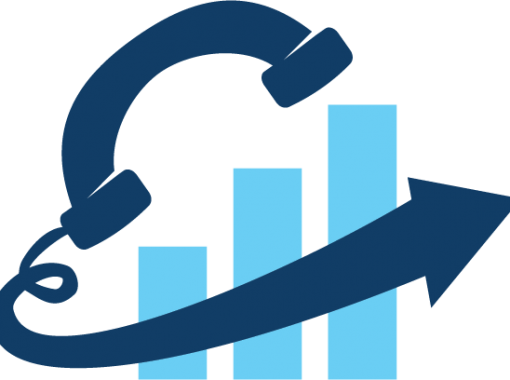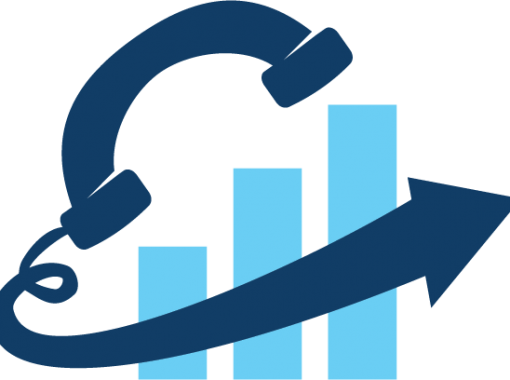 Is your business struggling to convert leads into paying customers? You're not alone, as almost 80% of new leads never make it to a paid sale.
Marketers and sales teams are responsible for not only finding potential customers but convincing them to purchase a product or service by guiding them through the buyer's journey. This is why having a lead nurturing strategy is equally as important as a lead generation plan.
Lead nurturing is defined as "the building of relationships with individuals who are not currently ready to buy but could be an ideal customer in the future."
There are several lead nurturing tactics businesses can use to guide leads from one stage of the buying process to the next, including:
Targeted messaging and content
Lead scoring
Personalization
Automated processes
Multi-channel touchpoints
And since interactions with leads also occur offline, call tracking software and features integrate seamlessly with these critical lead nurturing tactics.
Targeted Messaging and Content
Lead nurturing tactics revolve around sending the right message to leads at the right time. A report from Aberdeen found that targeting users with content relevant to their position in the buying process generates 72% higher conversion rates.
Each interaction must seek to show the lead how your brand solves their problem and adds value to their life. This can be accomplished through messages sharing relevant blog content, a follow-up email with more product information, or a product-specific "how-to" video.
Again, the content you send must align with the lead's current position in the purchase process. For example, you shouldn't send targeted sales emails to a lead who just started researching your product or service.
These targeted messages can also be sent in the form of a phone call. When the time is right, give the lead a call to discuss your services or answer any questions they may have. Then, use the call recording and notes features from your call tracking software to ensure the discussion is cohesive with the other targeted messages they've received from your brand. You can also review the call to determine if the lead is ready to move to the next stage in the buying cycle.
You can also use 1-800 vanity numbers to determine which targeted messages work best. A/B test two different messages with two unique toll-free numbers. Whichever message prompts the most customers to call for more information is the clear winner.
Lead Scoring
As defined by HubSpot, lead scoring is "a methodology used to rank prospects against a scale that represents the perceived value each lead represents to the organization."
Lead scoring uses a multitude of information, such as job title, location, budget, and company size, to determine if a lead is qualified to start the sales cycle.
Call tracking software provides businesses with additional data to include in their lead scoring formula. Since much of a phone call is qualitative data, employees can listen to the recorded conversations to determine if a lead is qualified or still needs time.
You can also use the source of the inbound call activity to determine if a lead is qualified. For instance, if a lead calls your general company phone number, they're likely at the beginning stages of the sales cycle; however, if a lead calls a toll-free vanity number used in a targeted ad campaign, they're probably ready to talk to a sales rep.
Personalization
The key to converting a lead into a customer is personalization. According to Epsilon, 80% of customers are more likely to purchase a product or service from a brand that provides personalized experiences.
Use information compiled from your company's call tracking software, customer relationship management system, and email platform to personalize all branded interactions with leads throughout the sales process. This can be as simple as including their name in the email subject line or as nuanced as sending tailored products/content to their inbox.
Personalization tactics help foster a strong relationship between the lead and the brand. After all, who doesn't like to receive personal attention? As a result, Instapage found that marketers who use personalized experiences for leads see, on average, a 20% increase in sales.
Automated Processes
When nurturing a lead, timing is everything. On top of sending the right messages, you must also be prompt. Instant engagement with a lead via a follow-up phone call, online chat, or email works to solidify your brand's relationship with the lead.
However, it's not always possible to manually respond immediately. This is where automated processes come into play. Great uses of lead nurturing automation include:
Notifying sales teams when a lead is ready for a follow-up phone call
Sending immediate confirmation emails once a lead completes a contact form
Using chatbots to converse with a customer after hours or at their leisure
Leveraging SMS messaging to send targeted messages at specific stages of the buyer's cycle
Using automated processes also frees up time typically spent on mundane tasks. This gives your customer service and sales teams more time to interact with customers through your lead nurturing strategy.
Multi-Channel Touch Points
Don't limit your lead nurturing efforts to one channel. There's plenty of online and offline nurturing opportunities!
A multi-channel approach to lead nurturing allows you to use everything from social media to retargeting ads and phone calls to guide leads toward a sale. And, with call tracking capabilities, you don't have to worry about misreporting offline lead interactions. It's all documented and ready for your marketing and sales teams to use to their advantage.
Score the Sale with Call Tracking
Call tracking features and capabilities fit seamlessly into every lead nurturing strategy. From automating follow-up phone calls to acting as another lead nurturing channel, call tracking's many features will help you convert probable leads into loyal customers.