What is Business Call Forwarding and How Does It Work?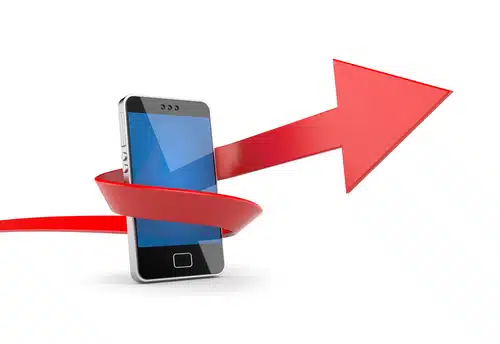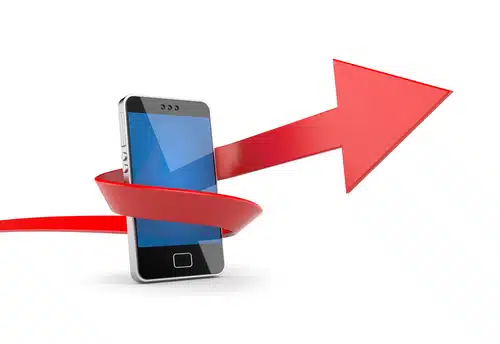 Communication with customers and clients is important for every business, especially the small ones that depend on each incoming call being answered. As a small business owner, you have a lot on your plate, and sometimes you just can't get to a call, you may run into network problems, or a customer may call after business hours. This can lead to unanswered calls and lost revenue.
Since you're reading this, it's obvious that you have a business phone number, but if you still have issues with missed calls, you may not know everything you need to know about your business phone system and the call forwarding options you have available. And we hope to clear that up.
Table of Contents
What is Business Call Forwarding?
Call forwarding is VoIP and virtual phone system functionality that routes inbound calls from your business phone number to another telephone number. Your number can be routed to your business's landline phone, a team member's mobile phone, or the extension of a desk phone.
The goal of business call forwarding is to ensure that customer calls get routed to the team member best suited to meeting their needs, whether that is to the general number of your call center or a specific member of your customer support staff. A call forwarding system also makes sure that no call goes unanswered for a better customer experience.
How Does Call Forwarding Service Work?
The best way to visualize how call forwarding works is to see it as a set of steps.
A customer calls your business phone number.
Your business phone system accepts the call.
The call management features of your phone service determine which number to route calls to.
The phone number rings, and the caller gets connected to the right person.
These are just the basics of call forwarding. The process will look different depending on your call-forwarding settings. You may have call forwarding rules that will only route calls when your primary phone line doesn't answer, or that routes the number to voicemail after a specific time of day.
The call forwarding service may notify the caller that their call is being forwarded, and hold music might play while the call is being transferred.
The Benefits of Call Forwarding
There are many benefits to using the call-forwarding features of your business phone system. Here are the biggest ones:
Stop missed calls: Never miss an important call because a line is busy.
Provide a better customer experience: Forward incoming calls to all available agents so that you don't keep callers waiting.
Allow employees to work from anywhere: Business call forwarding is necessary with a hybrid or remote workforce.
Scale your business: Call forwarding makes it easier for your business to handle more calls and more agents.
Capture more leads: Turn more calls into conversions because all calls get answered.
Route a local number to your business phone: A nationwide company can appear to be a hometown business.
Add a toll-free number to your business phone lines: A hometown business can become a national one simply by getting a toll-free number and forwarding it to their current phone numbers.
Business Call Forwarding Features
We already covered the basic functionality of call forwarding, but depending on the phone service provider you use, you may have access to more features that will help to streamline your operations. Here are some common types of business call forwarding:
Standard call forwarding: This simply forwards one number to another. If you have a virtual phone number not connected to a landline or cell phone, you must at least set a call-forwarding number to receive calls.
Simultaneous call forwarding: This type of forwarding will route incoming calls to a list of phone numbers at the same time to ensure calls are answered quickly as possible.
Sequential call forwarding: This type forwards to a list of numbers, but in a specific order instead of to all at the same time. If a line has no answer, the call will be routed to the next number on the list.
Location-based call forwarding: With this type of call forwarding, you can route numbers based on their caller id area codes to specific numbers.
Voicemail call forwarding: This routes calls directly to voicemail and can be activated during a time range you set.
Getting a business phone number and phone system is a step in the right direction to make your business more professional. The next step is to look into the call-forwarding features you have available. It is more than just routing one number to another, and it can streamline your communications and operations.
Call forwarding can make remote or hybrid work possible. It can lead to higher customer satisfaction because no call goes unanswered. And this can lead to more conversions and revenue. The best time to start using it is now.