How to Choose the Best Remote Work Tools for Distributed Teams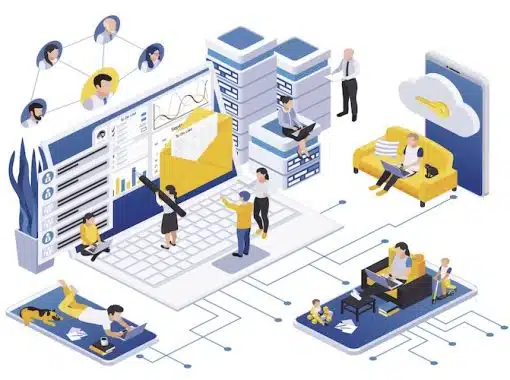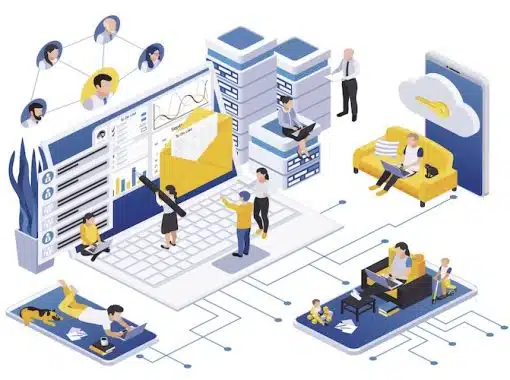 People have worked remotely for decades, but in the last few years, hybrid and remote work has grown immensely. 87% of people want to work from home at least one day a week, and businesses are listening to them.
While working remotely is preferred by many, it is difficult without the right tools. Many of the tools you use remotely are the same as those you use in the office, but some are built for distributed work and are critical for day-to-day tasks that you may take for granted in the office.
In this article, we look at what they are and how to pick the right ones for your remote teams.
What are Remote Work Tools?
Remote tools refers to software that makes it easier for businesses and their teams to collaborate and get work done when they are distributed across the globe. There is a large variety of software that fits in this category, including videoconferencing software, cloud storage, chat applications, virtual phone systems, and more.
The sheer variety of these tools can be overwhelming, and new applications to help people work remotely are coming out all the time. It is crucial to choose tools that align with the work your team does, but it is also important to choose the minimum amount of tools because switching applications all the time only makes work more difficult.
How to Choose the Right Remote Work Tools
When you have hundreds of tools to choose from, it's hard to determine which you should go with. Here are some tips to help you narrow your list down.
Pick Flexible Tools
Don't choose tools that only do one thing when you select a tool that can handle more than one of your tasks. For example, why go with a traditional phone system when you could choose a virtual phone system with features like call tracking, business texting, and API access?
Make Sure They're User Friendly
Most applications claim to be user-friendly, but you won't know until you try them out. The best way to determine whether an application is going to be friendly to your employees is by looking through its tutorials and documentation and if there is a free trial, check it out yourself.
Examine Their Customer Support
You also want to be sure that someone will be there to help if you have issues with the tool. Look for the product's help desk, and see if they have a live chat for instant help or allow you to enter support tickets easily.
Look for Integrations
Depending on the tool, you will want it to integrate with other tools and software you use. For example, a phone system that gives you API access will allow you to access various features programmatically from custom applications.
Now let's look at what type of tools you'll want to investigate.
Types of Remote Work Tools Every Business Should Use
Going through a huge list of remote work tools can be tedious. It helps to know what type of tools you will need for your business before you look. Here are some of the most commonly used categories of remote work tools:
Communication tools: Communication is critical for remote work. Find a chat app that works for your team and a business phone system that can be accessed from anywhere.
Cloud storage tools: Handling documents via email will quickly become a mess. Cloud storage gives everyone who needs it access to the same set of files.
Project management tools: Marketing, creative, and development teams need to manage projects, assignments, and deadlines.
CRM: A cloud-based customer relationship management application is a must-have to store the profiles of customers and sales leads.
Depending on your business, there may be other remote work tools you will want to research, like electronic signature software so that employees and clients can sign contracts remotely or time tracking software that runs in the cloud so it can be accessed in the field or from home.
The Future of Remote Work
Remote work has become a vital aspect of many businesses, and the right set of remote work tools can make all the difference in the productivity and success of a remote team. While there are countless options to choose from, it is important to keep in mind the needs of your business and team when making your selection.
By following the tips outlined in this article, you can find the tools that best align with your business and help keep your team productive and connected, even when working from home.