Choosing the Best Phone System for Your Small Business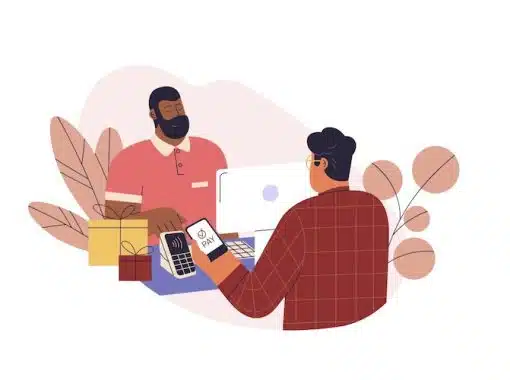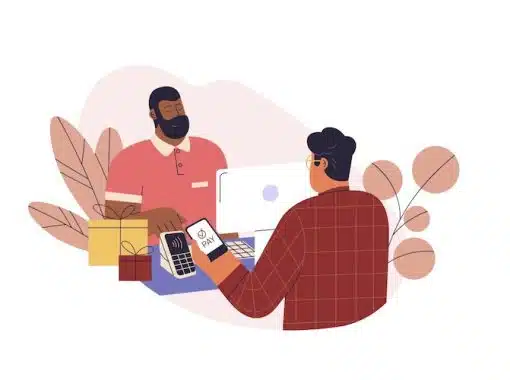 Every business needs a phone system. You have customers you need to call, employees you need to coordinate, and vendors you need to contact. Your phone system is your lifeline to the world, and it still is one of the easiest ways to communicate with people both inside and outside of your company. Emails and messaging apps don't work for everything. Plus, having a business phone number and system makes your business look more credible. Despite the digitization of business, people still expect to see a phone number listed on your website or social media pages.
Choosing the phone number and phone system for your business is an important decision. In this article, we'll look at some factors you should consider when you are looking for a phone system.
Choosing Phone Numbers
The phone number you choose for your business is important. It will be how your customers contact you and will be connected with your business for years. Here are some questions to consider when choosing a number for your business.
Do you already have a number or do you need one? If you already have a phone number, you can port that number to 800.com. Just sign up for service at 800.com, log in, go to the Numbers section in the dashboard and follow the directions in Port Numbers. However, there are many reasons you may want to get a new toll-free vanity phone number for your business if you don't already have one and forward your old number to your new one.
Do you want a toll-free number for your business? Every business that targets more than a local market needs a toll-free number. Toll-free phone numbers have been proven to make a business look more professional and elicit more incoming calls than a traditional local phone number.
Do you want a number that helps brand your business? Vanity phone numbers are easily remembered by customers. You have probably heard of 1-800-FLOWERS or 1-800-CALL-ATT. With a vanity phone number, you get branding for the same price as a random phone number. Because customers will remember your phone number, you also reduce the chance that a customer will search Google to find you and find one of your competitors instead.
What kind of toll-free number do you want? When choosing a toll-free number, you have a lot more options now than a few years ago. You can choose a well-known toll-free number with an 800 or 888 prefix that everyone recognizes, but since they are popular, the availability of some vanity numbers may be limited. Whereas, toll-free numbers with the 877, 866, 855, 844 and 833 prefixes are relatively new with many available numbers.
In the Office or Remote?
Where does your team work? Are your people always in the office or do they work remote? Or is there a hybrid work arrangement? When you choose a virtual phone system, you can forward your business phone number to any number on any phone and turn the world into your office.
If you or your team are frequently out of the office, it makes more sense to go with a virtual phone system rather than a traditional land-line setup. Any time your business gets a call, you don't have to worry about missing it because it can be forwarded to any cell phone or landline. And if you do miss a call, the voicemail can be emailed to you and you can either read it or listen to it.
How Many Extensions?
When you start a business, you most likely intend for it to grow, make more money as time goes on, and require more employees to handle the extra work. This means you may have to add extensions to the phone system you choose in the future. Alternatively, your business may already need more than one extension.
In that case, you will want to be sure to add extensions as soon as your new phone system is live. With a virtual phone system provided by 800.com, you can add as many extensions you need to handle your incoming calls. You can forward an extension to one number, to multiple numbers at the same time, or to multiple numbers sequentially in order of priority or availability.
How Many Minutes?
Another thing you need to consider when getting a phone system is how many minutes your business needs. If the business is just starting out and only has one or two employees, you could begin with a Personal plan that comes with 1,000 minutes of long-distance calls a month.
But if your business is growing, then 1,000 minutes may not be enough and you should go with the Unlimited plan that never runs out of minutes.
If you are a serial entrepreneur or need to track marketing campaigns, then the five vanity phone numbers and 5,000 minutes that the Pro plan provides could be what you are looking for.
What Features Do You Need?
There are many benefits to getting a vanity phone number and virtual phone system for your business. First, you get a phone number that is memorable and helps to brand your business. You also get the flexibility to make any existing cell phone or landline part of your phone system and the entire world your office. Finally, you get every feature you expect from a business phone system, no matter which plan you choose, including:
Call Recording
Fax Capabilities
Call Screening
Voicemail Boxes
Voicemail Transcription
At 800.com, you can set up your phone system today, so why not get started.