What Is a Virtual Phone Call?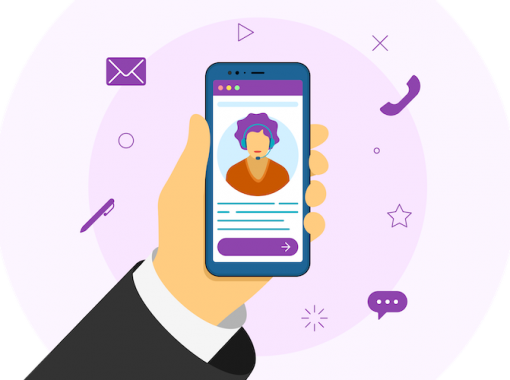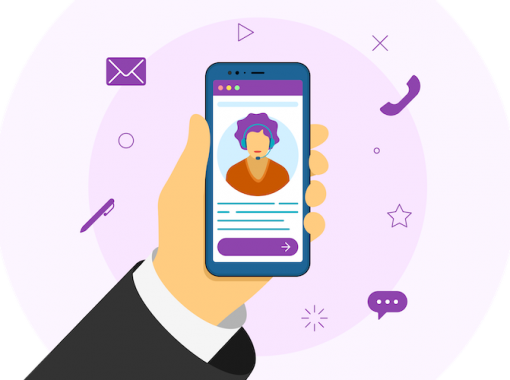 As a part of the VoIP (Voice Over Internet Protocol) market, virtual phone calls are taking communications in the business world by storm. Researchers predict that the VoIP market will hike from USD 20 billion in 2018 to around USD 55 billion by 2025.
You may ask, what is a virtual phone call? What is the best virtual phone number company? We will answer these questions and more as we give you the 411 on virtual phone calls.
A virtual phone call runs through a virtual phone system. A virtual phone system handles both incoming and outgoing business calls via an internet connection. That means you can accept incoming calls and/or make outgoing calls using a desktop app, mobile phone, or desk phone.
Benefits of Virtual Phone Calls
A virtual phone system can be a powerful, versatile business tool for many reasons. Businesses of all shapes and sizes are moving to this communications platform to take advantage of the unique features offered.
Virtual Phone Calls Give Your Business Mobility
Virtual phone calls give you the unique ability to accept a call anytime, from anywhere. If you are out of the office, you can use call forwarding features to send calls to your mobile phone. You also have the convenience of making and receiving calls regardless of your physical office location—you can answer calls using your laptop while working from home or traveling for business.
Virtual Phone Calls Improve Your Customer Experience Marketing
With a virtual phone system, you are always reachable no matter where you are. That can benefit your customer experience marketing strategy, as you use virtual phone calls to provide consistent, reliable phone communications for your customers.
Use Call Notifications to Track Your Calls
Another benefit of virtual phone calls is that their call notifications feature makes it easier for you to track who called you and when. After someone leaves you a voicemail, you will have multiple ways to receive the message loud and clear.
Call notifications send the voicemail to email. This feature automatically sends the voicemail to two places – your email and an audio file. What's great about this feature is not just that it's convenient, but it's also a failsafe for holding on to your critical voicemails. You can archive your voicemails from there, which also saves space on your phone.
Virtual Phone Call Features Streamline Internal Communication
If you use a traditional phone service, you must make notes of missed call messages and relay voicemail information to your staff to initiate the next steps. Virtual phone call features remove these hassles from your internal communications.
The call notifications feature, for example, allows you to forward emails with voicemails to different people within your business. You save valuable time and streamline communication quickly and easily by delegating critical messages to the right members of your team.
Get Virtual Phone Numbers that Make Sense
If you have staff scattered across multiple offices or working remotely, traditional phone numbers with local area codes can confuse your callers. Using a virtual phone system offers the added benefit of using virtual phone numbers that simplify your business communications. For example, you can set up all virtual phone numbers with the same area codes or even use toll-free or custom vanity phone numbers.
What is the Best Virtual Phone Number Company?
Several virtual phone number providers exist on the market, but only one remains right for you. The best virtual phone number company will offer you a healthy mix of products, pricing, and plans to ensure you get the complete virtual phone call package.
As we mentioned previously, businesses are attracted to the features associated with virtual phone calls first and foremost. Therefore, you'll want a partner that offers the features we mentioned (e.g., call forwarding, call tracking) at the very least. 800.com offers several features for virtual phone calling, including a unique call notes feature that lets you store notes by phone number.
When it comes to picking the best virtual phone number company, pricing is also an important consideration. You'll want a partner that offers you flexible, competitive pricing. 800.com gives new customers the option to save 20% with annual plans or pay for their services for a low monthly fee.
As you can see, virtual phone calls are so much more than having the ability to make calls through the internet. They offer many invaluable benefits for businesses, and the right partner can make the process virtually seamless.