How to Personalize Marketing to Meet Your Audience's Needs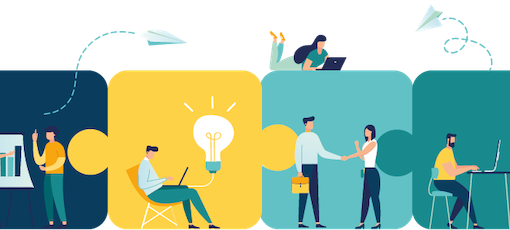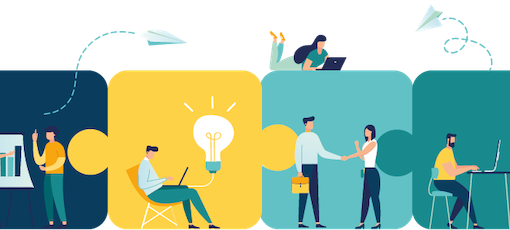 Modern consumers expect brands to know who they are and speak to their personal needs, which means your business should be incorporating personalization strategies into every marketing campaign.
Personalization is the talk of the marketing sphere because, above all, audiences want to feel understood. They want to see that brands are thinking of their challenges, concerns, goals, and desires.
The digital age has provided businesses with a wealth of data that allows you to tap into your target market to understand them more deeply. To connect with your consumers, you need to gather the data at your hands about their habits, behaviors, and interests and leverage those insights to create personalized marketing campaigns.
Read on to learn how to personalize your marketing to meet your audience's needs.
Build Audience Personas
Before you start planning your marketing content, take the time to define who you are marketing to.
Create audience personas to organize data about your target market and make meaning from it. Audience personas are fictional, generalized characters that represent your target audience. You can use these as a guiding compass for tailoring your content topics, messaging, and ads to each persona.
Use audience research tools, consumer surveys, and social media listening tools to gather data about your target market, such as:
Average age range
Location(s)
Family structure (Are they single or in a long-term relationship? Do they have young children? Are they "empty-nesters" with grown children?)
Websites and social media platforms where they spend time
Publications, blogs, or news outlets they follow
Topics that interest them
Their most common challenges and frustrations
Once you've gathered demographic and firmographic data on your target market, categorize your findings into a handful of personas that share general characteristics. The factors you use to segment your audience will depend on what's most relevant for your business model. A clothing brand may segment their personas by age, while a travel company may find it more valuable to segment their personas by region.
Refer back to these personas when strategizing which social media platforms to be active on, the tone of your messaging, and content topics to write or post about.
Send Out Surveys, Quizzes, and Polls
One of the best ways to learn about what your audience wants is to ask them. Digital surveys, quizzes, and polls are great ways to engage your audience online while also getting to know more about them.
Short polls and quizzes can be entertaining and highly shareable on social media. Post a quick poll on your social media account, and share the results on your story. Design a quiz related to your product or service, asking about people's preferences in order to tailor suggestions and ads to their interests. When done well, short surveys can help your brand build a positive relationship with consumers while also gathering deeper insights to help you personalize your messaging to their needs.
Use Longtail Keyword Research
Keyword research is an important practice for SEO success, as it helps you build strong website content to rank in search engine results.
Longtail keyword research involves seeking out long, detailed keyword phrases that are more specific than high-level keywords. While "summer dresses" is a good example of a high-level keyword, "long dresses that are comfortable in hot weather" is an example of a longtail keyword phrase.
Longtail keyword research can not only give you insight into the topics and questions on your audience's mind, but it can also provide a strong basis for your content strategy. Personalize your marketing by building content around popular longtail keywords.
For the example above, a clothing brand could produce a blog post or infographic with outfit ideas that feature summer dresses from their brand. By incorporating specific, detailed keywords into your messages and producing content that speaks to those needs, you'll make your audience feel heard and valued.
Use Personalized Retargeting Ads
Advertising on the social media platforms where your audience spends time will help your brand gain visibility with the right market. Retargeting ads on social media takes personalization one step further by tailoring the ads each user sees based on their behavior.
Personalized retargeting ads track the actions a user takes online, such as visiting a page of your website or browsing a specific type of product and then displays relevant ads to the user in their social feeds.
With retargeting tools, you can segment your audience into lists based on demographics or interests and implement personalized ads to display to people who take certain actions online. This makes your ads feel more relevant to your consumers.
Leverage User-Generated Content
One of the most powerful ways to make your marketing feel personal to your audience is to directly involve your audience in your marketing strategy, through user-generated content.
User-generated content is any content that your target market has created themselves and can include anything from original blog posts to images and even memes. As part of your marketing campaign, you can search for relevant or entertaining content that your target consumers have posted, and then sharing it (with their permission) on your website or your brand's social media accounts.
You can also spur user-generated content by putting out a request for consumers who want to submit written content, images, or video to your brand that may be shared. People are more likely to feel invested in a message or campaign when they have contributed directly to it. Consider offering a prize, discount, or another form of recognition for people who participate.
This strategy can be a win-win for marketers: it takes some of the work of content creation off your shoulders by leaning on your audience to provide some of your content, and it often drives higher engagement because consumers often find this content to be personal, authentic, and relatable.