How to Create a Successful Text: 8 Tips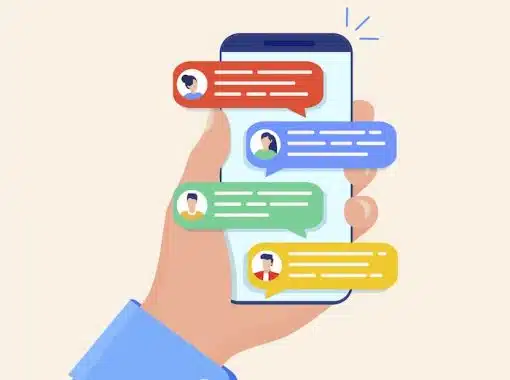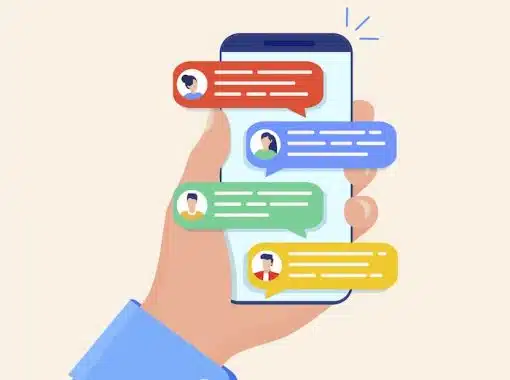 If you're not using SMS marketing in your business, you should be. Text message marketing is a budget-friendly way to reach a wider variety of people with your marketing messages. The open rate of text messages is amazingly high. Statistics show that the open rate of text messages can reach 98% and a higher percentage of people respond to text messages than to emails—up to 7 times more!
To get this type of success with your text marketing efforts, you must first understand what makes a text message successful. Whether you are running an eCommerce texting campaign or an accounting firm, you only have 160 characters to get your message across. Here are some tips to help you create text messages that people open and respond to.
1. Watch Delivery Times and Dates
Firstly, you never want to send a text message too early or late in the day since people could miss it. If you send text messages to more than one time zone, make sure to take the time difference into account. As for the best time and day to send a text, it depends on your industry. For example, if you own a restaurant, create a sale or a deal then notify your opt-in list about it on a Thursday or Friday since that is when people are most likely to go out to eat.
2. Identify Your Brand or Who You Are
Text message marketing works well, but your competitors are most likely using it too, so you want to identify your company or brand in your texts. Chances are your recipients won't know your phone number and may have opted in with multiple companies. You don't want to send out a text message and have your potential customers show up at a competitor's store because they didn't know the message was from you. Another way to handle this issue is getting a dedicated SMS short code to help your brand stand out more.
3. Provide Value but Skip the Spam
Obviously, if you have a deal for your text recipients that is not available to anyone else, you want to let them know. But there is a fine line between getting the word out and your texts being considered spam and getting blocked. Here are a few tips:
Don't use ALL CAPS.
Use the word "free" when needed, but don't overuse it.
Avoid using a lot of exclamation points.
4. Personalize Your Message
Personalization can add extra oomph to just about any marketing message, whether it is digital or in print. When you personalize your text marketing messages, your recipients will take notice. They will feel like your message is meant specifically for them rather than being a mass text that was sent to thousands of other people. No one likes to feel like he or she is just another customer. 800.com's SMS marketing tools allow you to personalize messages quickly by utilizing dynamic fields such as name, product reference, and phone number.
5. Focus on a Specific CTA
A CTA, or call-to-action, is simply a word or phrase that tells the recipients of your text what you want them to do. Effective text messages are targeted, simple to grasp, and encourage your customers to take action quickly. This is especially important with appointment reminder messages, the type you may get from a dentist or hair salon. Not only do these kinds of texts remind you of an upcoming appointment, but they also give you the option to text back and confirm, cancel, or reschedule the appointment.
6. Make It Exclusive
One aspect of text message marketing is that you have to get people to opt-in, just like you do with email. If you are giving the same offers to the public as you are to those people who have opted in to text messages, it doesn't give people much incentive to sign up for your texts. So make sure some of your deals or promo codes are only available to people who have opted-in and let them know they are getting an exclusive deal via your texts.
7. Add a Deadline
Don't be vague with the offers that you text your market audience. If you want people to take action, you may need to create a sense of urgency. One of the easiest ways to do this is to create a deadline for your offer. This can be a certain date, or you can cut the offer off at a certain time of the day. Another way is to limit the offer to the first 100 or 1,000 people who respond to your text.
8. Speak Your Customer's Language
While it is obvious that you should send texts to your prospects in their native language, you should also use the type of words and phrases that they can relate to. For example, if you are targeting people who are into collecting sneakers, you may have to learn their jargon and use words like "cop" for buy and "grail" for really rare sneakers.
Ready to Get Started?
If you are using text message marketing, being helpful and human beats standard boilerplate messages and lets your current and potential customers know your mission is more than just making the sale. A text message needs to be clear, helpful, personalized, and have a powerful CTA.
If you aren't using text messages in your marketing efforts, there is no better time to start. When you get a vanity phone number through 800.com, business text messaging is one of the many additional features you gain, along with a suite of SMS marketing tools. Why not get a number today?