5 Ways 800 Vanity Numbers Increase Sales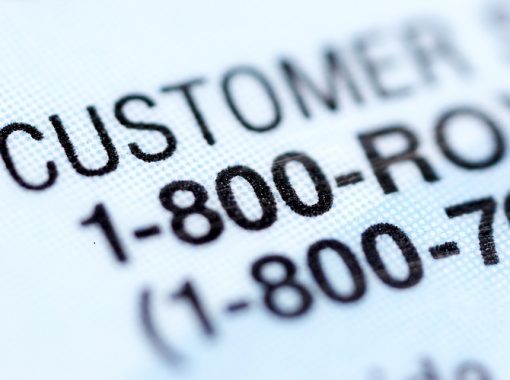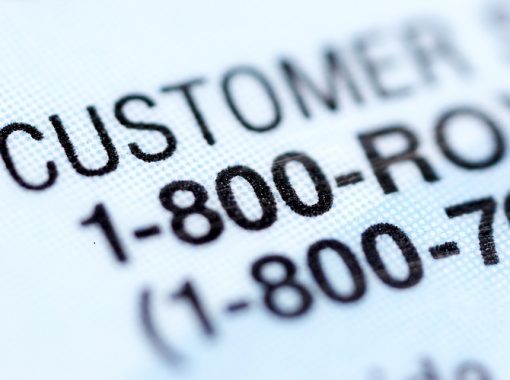 Custom 800 numbers strengthen your company's brand and improve customer response rates. With the right 800-vanity number, customers know in a glance what products or services you offer and can recall your number after they've looked away from the ad.
Today's 800 vanity phone numbers come with the added benefit of a full suite of virtual phone services. Features include call forwarding, call recording, voicemail to email, and detailed reports about your calls.
Even with online shopping on the rise, buyers want the option to talk with a live person. Providing a toll-free phone number implies you value customer service. Sixty-nine percent of U.S. online adults shop more with retailers that offer consistent customer service online and offline.
Here are five ways 800 vanity phone numbers drive sales and increase business.
1. Custom 800 Numbers Increase Brand Recognition
A company's phone number appears on everything from letterhead and billboards to online ads and their website. A well-chosen 800-vanity number reinforces your brand message every time customers interact with your business. For example, 800-FLOWERS stands out in a saturated flower market because when customers think of flowers, they can save research time and effort by using the vanity number they so easily remember.
A vanity number projects a professional image with a creative edge. Even in a small text ad, a custom 800 number tells customers who you are.
2. Vanity Numbers Improve Customer Recall
Vanity numbers make an instant and lasting impression. Modern life is busy and filled with screens. Between social media, online browsers, and news sources, we're inundated with information. A catchy and straightforward vanity number cuts through the chaos. It's easy to absorb and remember.
The right vanity number reinforces your company name, your industry, or your brand message. Examples include 844-VOXTELL, 855-COOKIES, and 800-GOT-JUNK. Remember to keep it simple and avoid any unusual spellings that require customers to think too hard before dialing.
An 800 vanity number increases call volumes. The easier it is for customers to call and reach you, the more likely they will dial your business the next time they are in need.
3. 800 Telephone Numbers + Call Tracking = Marketing Magic
A custom 800 number combined with call tracking provides centralized online reporting that can track every marketing effort — both on and offline.
Data from a vanity number and call tracking can help:
Reveal individual campaign performances
Improve your team's understanding of customer segments
Increase marketing ROI
Show closing rates by marketing campaign or salesperson
Discover locations with higher numbers of customers
Along with tracking data, call recording can disclose key conversation points that motivate customers to buy.
4. Boost Business Credibility
A vanity number projects a trusted presence. When customers call and are greeted by a professional phone system, even a small business seems established.
Consumers associate toll-free phone numbers with customer service. Your business is making an extra effort to be easy to contact. Studies show that even online, a vanity number gets a higher response rate than a numeric one.
Many companies recognize custom 800 numbers as a strategic and affordable method to add credibility and attract more customers.
5. Use Your 800 Vanity Number to Expand into New Markets
With an 800 telephone number, your business can expand into new markets without adding new phone numbers. A vanity number is an effective way to serve several different geographical markets. Even an artisan candle-maker with a backyard workshop can present a national presence.
With an 800 vanity number, customers can reach you from across the U.S. and around the world. As a client of 800.com, more than 60 international destinations are included with your plan free of charge.
Your Customers Want to Reach You
For a small portion of your marketing budget, a vanity number reassures potential customers that your business is established and trustworthy. It improves your marketing ROI, affirms your brand, and makes your company stand out as memorable. A vanity number makes a small business look substantial.
Your business phone number appears on all of your marketing. When those seven digits clearly transmit the name or nature of your business, you reinforce your business message. If your phone number isn't memorable, you're missing out on customers.
Make sure your advertising pays off — select a vanity phone number that your customers can't forget.