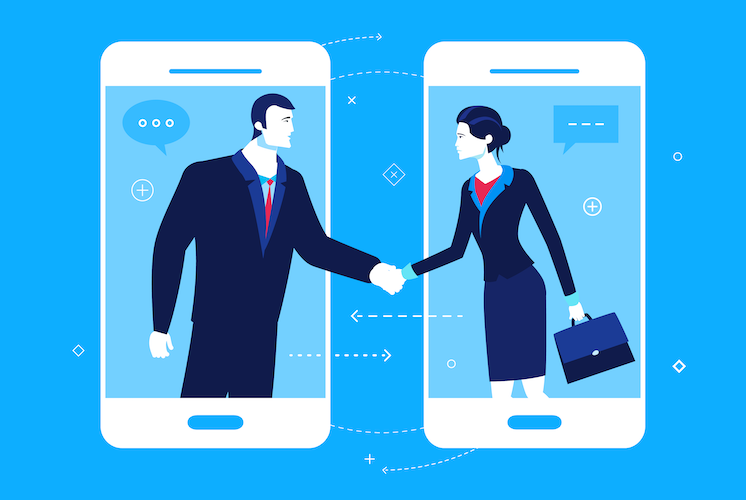 Amplify Your Sales Department with Call Tracking
Sales are the lifeblood of business. Whether you have an established business or a growing one, optimizing your sales process leads to greater success. Online marketing efforts lead many users to call your business directly, especially when you use a business 800 number. Communicating by phone is faster and immediate.
Phone calls not only convert better than online leads, but click-to-call features influence more than one trillion dollars in spending — and that's only counting the United States.
If you don't track your offline calls with online data, you're wasting marketing dollars and are missing valuable insight to improve ad performance.
What is call tracking?
Call tracking is a technology that measures customer behavior during phone calls. It empowers companies to make smart marketing and sales decisions. With call-tracking software, you can accurately attribute every offline phone call it receives back to the marketing content that generated it. If your marketing campaign consists of PPC, billboards, and radio ads, you can measure the volume and quality of phone leads for each customer engagement point.
It's easier to combine advantages of call tracking and eye-catching custom 800 numbers using online leads. Online, the software automatically assigns each visitor a unique phone number that synchronizes with Google Analytics. Offline, each campaign requires a unique number.
Either way, the data delivered by call-tracking software gives you the ability to optimize your campaigns and improve conversion rates.
Custom 800 numbers with call tracking improve marketing ROIs.
Call tracking allows you to leverage your best-performing ad campaigns to get more leads. It does this by identifying the specific marketing sources that bring you the most leads.
You can amplify your best campaigns and remove those that don't perform. Even if conversions stay the same, more leads convert to higher sales.
Besides tracking where leads originate, call tracking can help determine the quality of leads from each source. One landing page may bring in more leads, but another could drive more income because conversions are higher.
Target High-Performing Keywords
With call tracking, you will know the exact keywords that bring you customers. You may already be tracking online responses to online ads. What about those customers that see your ad online and then call?
As mobile traffic begins to dominate search engines, click-to-call is often easier for users than filling in a form online. Those callers provide important data for your business. You want to optimize for them as well.
Target Responsive Geographical Locations
Call tracking can help you access data on the geographic locations of your potential leads. You can easily find where most of your calls originate, including details like the customer's state and zip code.
Knowing where your customers are concentrated lets you adapt your strategy to those geographical locations; you can go deeper into responsive markets and maximize conversions there. In the meantime, you can also adjust and adapt your marketing strategy in harder-to-penetrate areas. One of the benefits of getting a toll-free number is the national appeal.
Mine Leads From Missed Calls
Every missed call is a lost opportunity to generate sales. Even with 800.com's powerful call forwarding and call notification features, it's impossible to catch every phone call.
Missed calls represent potential customers who failed to connect with you. Call-tracking solutions help you recoup some of these buyers and provides data about missed calls, including the time of the call, the source, and the reason you missed it.
You can automate SMS or email notifications for calls you miss. Your salespeople can call them directly. You can also install a callback widget where visitors can leave their numbers and request a call back from your sales team.
This allows missed calls to be a successful step in the sales process.
Gain leverage and efficiency with call tracking.
As the world of commerce moves online, smart companies prioritize customer relationships. A professional business 800 number builds trust and increases click-to-call responses. It also makes it easy for people to reach you.
Call tracking is a powerful business-building tool that allows online tracking of incoming phone calls. You get specific and detailed reports that empower your marketing team to:
Improve marketing ROI
Target high-performing keywords
Target your most responsive geographical locations
Mine leads from missed calls
Sometimes, in business, we feel like we have to do more. Call tracking gives us more from what we're already doing. Small adjustments in keywords, campaigns, and ads can result in dramatic sales increases. Find out who's calling you!