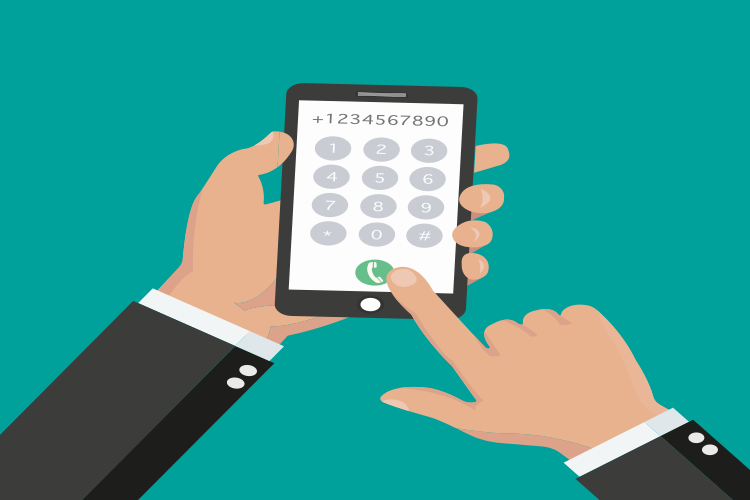 What Types of Businesses Need a Vanity Phone Number?
Business owners have a lot to think about. Between operational costs and marketing strategies, there are endless things on an entrepreneur's ever-growing "to-do" list.
However, at the top of that list is always "get more customers" — regardless of what industry you operate in.
Business owners are always looking for new ways to attract and convert leads into customers. But, customer acquisition can be a challenge. Companies are always looking for new ways to garner the attention of their target audience.
One successful tactic used by few businesses is the use of vanity phone numbers.
What is a Vanity Number?
A vanity number is a customizable 800-number. These phone numbers are primarily used for marketing, branding, and other promotional purposes.
A few popular vanity numbers include 1-800-FLOWERS or 1-800-CONTACTS.
Companies can customize their vanity number to be whatever they desire, so long as it fits within the defined phone number structure.
All Businesses Can Benefit from a Vanity Number
No industry has a monopoly on vanity numbers. From grocery stores to B2B brands, everyone can benefit from using a vanity number.
Home Improvement Services. HVAC, repair companies, contractors, plumbers, you name it! All of these businesses rely on repeat customers and phone leads to succeed. A vanity number makes it quick and easy for customers to contact a home improvement or repair service when necessary.
Food & Beverage. 1-800-COOKIES, anyone? In an age where all brands in the food and beverage industry are relying on delivery technology, apps, and other innovative advances to succeed, having something as simple as a vanity number can be the difference between you and your competition.
Healthcare & Wellness. In an industry as complicated as healthcare, businesses need to effectively communicate to potential customers what they offer. A well-thought-out vanity number can do the trick!
Automotive. From dealerships to repair shops, automotive businesses can greatly benefit from having a vanity number. Towing and repair companies especially benefit when the customer can quickly remember their phone number in the middle of an emergency.
Software & Technology. For SaaS and other technology companies, a branded vanity phone number is a huge promotional opportunity. With competitors focusing solely on offering online customer support, software and technology brands who bridge the gap with a vanity number will enjoy great success.
5 Compelling Benefits of Vanity Numbers
Vanity numbers offer businesses a multitude of advantages, all working to elevate a business' reputation and sales.
1. Brand Recognition & Recall
When it comes to staying top of mind with customers, what better way than with a phone number that's easy to remember?
Whenever a customer needs your products, services, or assistance, they won't need to scour the Internet looking for your contact information. They already know it! And, with this instant brand recall, they'll quickly recommend your business to friends and family in need of your services.
2. Endless Marketing Opportunities
For many businesses, their vanity phone number becomes their core marketing tactic. Some companies choose to create a catchy jingle out of the number, while others prefer to use the vanity number as their company name. When you have a vanity number, your marketing opportunities are limitless.
3. Call Tracking Features
Speaking of marketing opportunities … vanity phone numbers include call tracking capabilities.
Vanity numbers + call tracking features = a wealth of marketing data.
With call tracking features, you'll be able to see:
Where the call to your vanity number came from
What marketing efforts or channels drove the phone call
The geographic location of the caller
Call details such as duration, call notes, and more
4. Enhanced Credibility
A customer's purchase is a vote of confidence. By purchasing your products and services, they prove that they trust your brand to provide a quality experience or fulfill a specific need.
When choosing to trust a business, there are several factors that customers consider. One of those considerations is a company's credibility.
Studies show that vanity numbers are commonly associated with high-quality and responsive customer service, and consumers will often choose to call a vanity number over a numeric option. By simply adding a vanity number to your business, you increase your credibility online and offline.
5. Customer Retention
Lastly, vanity numbers actively work to improve a company's overall customer retention rates.
Through enhanced credibility, easy-to-remember contact information, and accessible customer service, using a vanity number will have customers always coming back for more.
4 Tricks to Choosing a Vanity Number
Before you settle for any old vanity number, keep our advice in mind:
Make It Memorable. Your vanity number needs to be easy to remember. If it's too difficult or out of the box, customers won't be able to recall the phone number when they need it most.
Keep It Simple. The trick to a memorable vanity number is to keep it simple. Think of ways to use your brand name, industry, products, services, or other related terms within the phone number.
Be Creative. You're not limited to only using letters. Try using a creative combination of numbers and letters in your vanity number to be truly memorable!
Have a Strategy. Also, consider how you plan to use your vanity number. Will it be part of a commercial jingle? Is it going to be your brand name, too? When choosing a vanity number, always think about the execution and promotional opportunities. You don't want to back yourself into a corner by choosing a vanity number that's boring, difficult, or hard to remember.
Secure Your Vanity Number Today
Ready to reap the rewards of a vanity number? Regardless of what type of business you operate, you're sure to benefit from the use of a creative vanity number.