5 Reasons "Free" Call Tracking Will Cost Your Company in Big Ways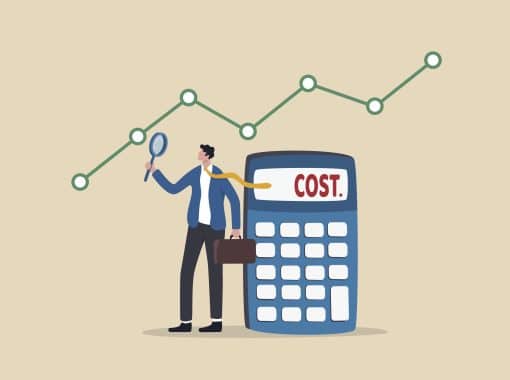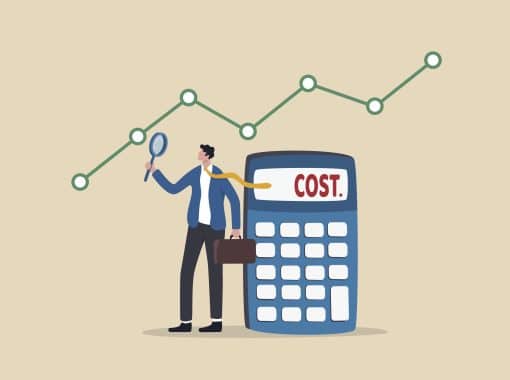 Free is a good price, right? It's…free. You can't beat it.
The only problem is that when the subject turns to free call tracking software and services, there's very little service and the software is limited in many ways. So many ways, in fact, that your "free" call tracking option could end up costing your company in big, though often hidden, ways.
Before we get to the nitty-gritty, let's step back and review what call tracking is all about, and the positive impact it's supposed to have on your business.
Call Tracking Basics
Your business's call tracking solution is supposed to be an important tool for your sales force and marketing team. It should document your phone calls so you can analyze your advertising campaign efforts and strengthen your sales team's lead generation capabilities.
Call tracking can give you better insight into your customers' experiences and the productivity of your call center operations. It will tell you the most and least effective marketing channels and generate valuable leads for sales team follow-up.
If your call tracking software is failing—or not generating best results—it's literally costing your business money. Think about how much of your advertising budget you might be wasting if you're not able to capture accurate data on your marketing channels, plus the capability of each channel to deliver a healthy ROI. How much ad spend might you waste if you weren't able to accumulate that information in real-time?
And what if your call tracking efforts aren't yielding usable lead generation data? How productive can your sales force be without that critical input?
The point is, if your call tracking service isn't giving you optimal benefits, it's the opposite of free. Rather, it's costing your company money on wasted potential. Let's take a closer look at the ways your free call tracking app might actually be an expense you can't afford.
1. Slim Features
You've heard the message about getting what you pay for, right? When it's free, it's either not really free or you aren't getting much you can use. In some cases, the app maker might only be giving you the basic version and hoping to convince you to upgrade to the premium app.
In the meantime, your free software will do some things adequately. But will it do everything you need from it?
Consider conversion tracking. Your solution should enable you to tag each call for quality. You should get a data report showing spam, opportunity calls, and conversions. You'd also be able to track call highlights and capture the agent vs. customer statistics for a more robust and dynamic view of each time your phone rings.
You should be able to get quick and easy dynamic number insertion to track the effectiveness of each ad channel. Then segue almost effortlessly to call analytics.
Can your free system do all of this?
2. Limited Data Storage
The best paid call tracking systems offer unlimited data storage. Your free software? Not so much. But why is this so important?
Some data generated by your call tracking system, whether paid or free, only achieves importance over time. That's why you must be able to retrieve data sets when you need them. When your free app limits your data storage, it puts blinders on your sales and marketing teams.
3. Integration Challenges
In call tracking technology, integration refers to the ability of your system to work as seamlessly as possible with your other processes: your sales and CRM software, your analytic and reporting capabilities, your website, social media, and other digital tools.
If you have poor integration capabilities, this will put a drag on your functionality and productivity.
4. Third-Party Dynamic Number Insertion
Dynamic Number Insertion (DNI) is the ability to assign unique phone numbers to separate marketing channels. In this way, you can easily track the effectiveness of each channel in a marketing campaign, thereby tracking the return on ad spend investment for each channel. With this information, you'll know always know what's working and what's not, so you can adjust your ad spend and reduce media waste in real-time.
Many of the free call tracking options can't assign dynamic numbers without working through a third party. This takes time, and that means money.
5. Weak or Non-Existent Customer Service
Things go wrong, no matter how well thought out your sales or marketing efforts are. When you need troubleshooting assistance, you need customer support in the communication mode that's most convenient for you. That means live email, phone, and chat support 24/7.
That's not traditionally available through free call tracking services. When it's not, it puts your company at a distinct disadvantage when tech support is vital.
Get the Full Range of Call Tracking Solutions For Your Business
At 800.com, we combine state-of-the-art call tracking technology with the easy and on-site purchase of phone numbers for dynamic number insertion. You'll get a comprehensive solution that will enhance your marketing ROI, boost your call center effectiveness and capture leads that your sales team can convert.
Call us at (800) 800-4321 or reach out to 800.com here.