Your Guide to Designing a Customer Retention Strategy for Your Brand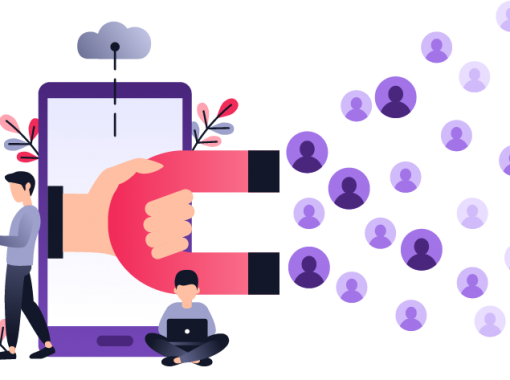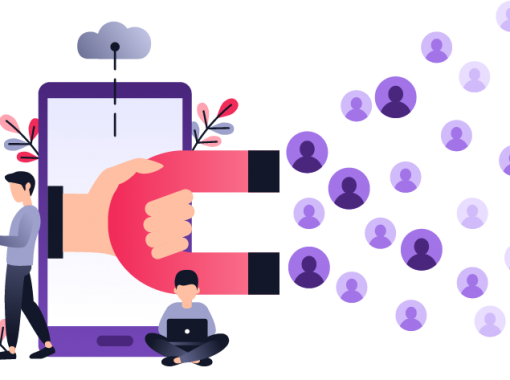 While most sales and marketing tactics aim to acquire new customers for your brand, don't forget to focus on keeping your current customers. Retaining existing customers can actually cost less and result in a higher return on investment (ROI) for your efforts.
It's more difficult to attract and convert a brand new customer than it is to delight and encourage repeat business from an existing customer. Not to mention that satisfied customers are more likely to refer your brand to their friends and family, supporting your acquisition efforts as well. Your loyal customers can become some of your biggest brand advocates.
Every brand should have a customer retention strategy that works in tandem with its marketing, sales, and service approaches.
Not sure where to start? Here's your step-by-step guide to designing a customer retention strategy.
1. Gather the Right Teams
It's important to start planning your strategy with the right people in the room. In addition to C-level executives, your marketing, sales, and customer service teams should be involved in customer retention. They will all play a role in executing your retention strategy.
Although these three teams work with different day-to-day objectives, they all serve the same core goal: to delight customers and build positive relationships. Marketing, sales, and customer service are all important pieces of a customer's experience with your brand. Each customer will interact with messaging from these three areas of your business at some point in their journey, which will contribute to their impression of your brand.
Your marketing, sales, and customer service professionals will be able to bring valuable insights to the conversation, as they interact with customers in different stages of the buyer's journey.
2. Define Your KPIs
To succeed in customer retention, you must be able to measure it. Identify the key performance indicators (KPIs) that you'll use to track the progress of your customer retention efforts. Your KPIs may include:
CSAT (Customer Satisfaction) scores
Customer Churn
Repeat Purchase Ratio
Net Promoter Score
Product Return Rate
Time Between Purchases
Customer Lifetime Value
These metrics can help you understand how many customers are sticking around, the reasons that customers leave, and how much value existing customers are bringing to your business. Choose the KPIs that matter most to your brand and that fit best with your business model.
3. Set Goals and Benchmarks
Once you've set your KPIs, define, and prioritize the customer retention goals you'd like to reach. Your goals may include things like:
Decrease customer churn rate by X%
Improve repeat purchase ratio by X%
Increase Net Promoter Score by X
Be sure to set goals that align with your KPIs, so you can clearly track and analyze your progress.
Before you come up with strategies to tackle these goals, it's important to measure your chosen KPIs first to establish benchmarks. Take the time to assess and record your current status for each KPI that you've identified. You will need to use these numbers for comparison as you track and measure your efforts over time. Without benchmarks, it's impossible to know whether you've improved.
4. Listen to Your Customers
A major aspect of customer retention is being able to meet and exceed your customer's expectations. To do that, you need to stay in the loop on what your customers are expecting from you, and whether they feel you are meeting their expectations.
As part of your customer retention strategy, implement social listening tools that allow you to monitor what people are saying about your brand across social media channels. Create customer surveys that you can send out consistently, and monitor feedback channels where customers may leave reviews and share their thoughts about your business.
Don't simply check for reviews on Yelp once per month, or send out a survey once per year; take the time to consistently engage with and positively respond to customer feedback. Craft thoughtful responses, and when you do encounter negative feedback, use it as an opportunity to improve your current strategy. This shows your customers that you care about their experience with their brand and that you're paying attention.
When customers feel like their needs are being recognized and met, they're more likely to feel loyal to your brand.
5. Add Personalization Tactics
To better make your customers feel heard and recognized, implement techniques to personalize the messaging you use. 
This includes conducting audience research to understand what channels your customers spend time on, their needs concerning your brand's products or services, and their interests. When you know more about your audience's lifestyle, you can craft messages that speak to their particular situations.
This allows your marketing team to craft messages that speak to specific pain points, concerns, and interests of your customer base. Personalization can also help you target your digital advertising to get in front of the right people at the right times.
6. Leverage Automation Tools
To help you stay top of mind with your customers, standardize your communication by using automation. Marketing automation tools allow you to schedule email newsletters, social media messages, and other digital communication to speak to the right audiences at the right times.
For instance, you can leverage automation to set up an "abandoned cart campaign," in which users with outstanding items in their online shopping cart are automatically sent friendly reminder messages to their inbox.
You can also use automation to segment your audiences based on their behaviors and interactions with your digital content — this way, you could plan a campaign to send a special discount offer to people who have browsed for a specific product on your site within the past week.
Marketing automation tools are powerful assets in customer retention, as they reduce the manual effort needed to communicate frequently with customers, and they allow you to meet your customers where they're at, right when they want to hear from you.
Automation allows you to easily send out newsletters, reminders, nudges, and more so you can stay top of mind with your consumers to cross-sell, upsell, and promote referrals.
7. Produce Quality Content Consistently
Content marketing is an important tactic for improving your search engine optimization (SEO) and drawing in leads, but it's equally important for continuing to engage with your customer base.
Remember that customer engagement with your brand isn't always heavily purchase-focused. Existing customers may continue to engage with you by reading and consuming content that you produce, on your blog and social media platforms.
To stay relevant and continue building a relationship with your existing customers, create a content marketing plan that includes regularly publishing new content to delight, entertain, and educate your audience.
Quality content can be used to nurture customers until they're ready to make a purchase, to educate consumers on how to use your product or service, and to entertain consumers who aren't ready to convert but still want to interact with your brand. You may send monthly email newsletters with new content for consumers to enjoy, or post on social media each week with fun and entertaining videos.
Your content is one of the best representations of your brand's personality. Creating content is a good way to inform customers, help them make purchase decisions, and also build your relationship with them at all stages of the buying journey. This keeps your brand top-of-mind so when they are ready to make another purchase, they'll think of you first.
8. Set Up Rewards for Loyalty
Many brands are offering first-time discounts and new customer incentives; what do your existing customers get for continuing to engage with you? Remember that it's easy for customers to be tempted to jump ship for a special 'first-time buyer' discount at a competing brand.
To encourage your existing customers to stick around, set up incentives for long-standing loyal customers. Think about how you can exceed expectations for consumers. You can reward loyalty by offering discounts, small gifts, or other delightful prizes to customers who have given you repeat business.
You may even add a human touch to your communications, in the form of hand-written thank you notes, birthday coupons, or personalized gifts (these can double as promotional items for your brand).
These efforts can make your consumers feel appreciated and more endeared to your brand. It also helps to build a feeling of an authentic relationship with your audience.
9. Continually Measure and Tweak Your Strategy
A customer retention strategy should be continually evolving, as your customer needs and sentiments change over time.
Set a schedule for measuring your customer retention KPIs, and reviewing customer feedback in the form of surveys, reviews, and customer service cases. When you track metrics regularly, you're able to assess what's working well and which strategies need to be tweaked.
Take customer feedback seriously. Whether through surveys, reviews, or social media posts, use your audience's comments to learn, adjust, and try new approaches to engage with them. If you are paying attention, your customers will tell you what they want from your brand — and they won't hold back from telling you when their needs aren't being met.
If you continue to adjust your customer retention tactics based on customer feedback, your audience will feel heard, recognized, and appreciated — and your brand will reap the benefits of a strong relationship built on trust.