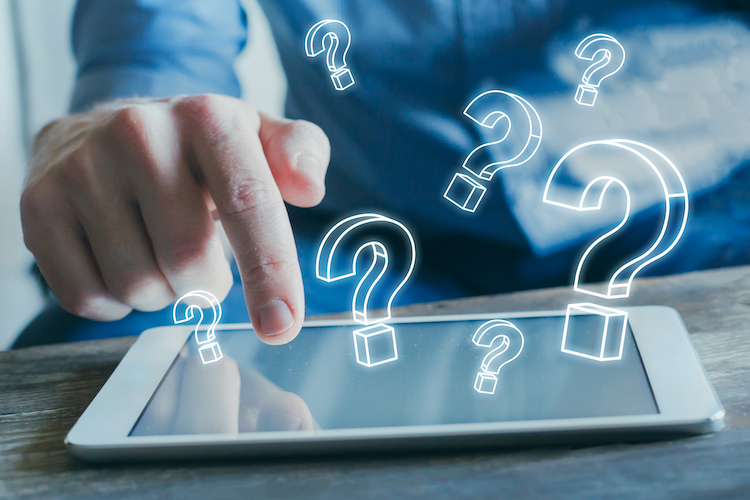 The Most Frequently Asked Questions about Toll-Free Numbers: The Answers You Need
Did you know 98% of American adults ages 18-65 use toll-free numbers regularly?
If you own a business or a sole proprietorship, having a toll-free number is a must. On top of increasing customer retention, toll-free 800 numbers are an affordable marketing tool, too.
Of course, you likely have a few questions you need to have answered before you sign up for a 1-800 toll-free phone number — look no further!
Can I customize my 800 number?
Customizing an 800 number is completely possible and many businesses take advantage of it as part of their overall marketing strategy.
Customers know and instantly recognize big brands such as 1-800-FLOWERS because of their 800 number. These customized 1-800 numbers are known as vanity numbers.
Vanity numbers provide brands with a myriad of benefits, including marketing message reinforcement and improved customer retention. And, with 70% of Google users using the click-to-call feature, you want your phone number to be as easy as possible to access and remember.
Are toll-free numbers free to buy?
Toll-free numbers are not free. Instead, these numbers require you to sign up for a particular plan. These plans come with a multitude of features including call recording, an analytics dashboard, and call tracking.
How soon can I start using my toll-free number?
We know, we know. After purchasing a toll-free phone number you want to get started right away. But patience is key.
Toll-free vanity numbers take around three to five days to be activated, while a random 1-800 number can be activated within one to two hours. Once the phone number is activated, you can begin using it as you wish.
Do toll-free numbers include call tracking features?
Yes, toll-free numbers include call tracking capabilities.
Toll-free phone numbers, whether randomly chosen or a vanity number, include extensive call tracking features. With call tracking, you can explore a variety of metrics and critical data including:
From where the call came
Which marketing campaign or source generated the phone call
The volume of response from each marketing effort
Time of day
Call duration
The agent that answered the call
The data compiled from call tracking features and toll-free numbers position businesses to make wise marketing and operational decisions for ongoing success.
How do I buy a 1-800 number?
Buying a 1-800 number is quick and easy. Here's how to do it:
Head over to 800.com.
Choose between a randomly generated toll-free number or a custom vanity number.
Find the pricing plan that best meets your needs. Personal, Unlimited, and Pro plans are available on a monthly or yearly.
Follow the instructions to set up your account and purchase the plan.
Then, follow the instructions to connect and activate your 1-800 number.
Simple, right?
Are 1-800 numbers free internationally?
If you run a multinational business, you may wonder if your 1-800 number can operate internationally. And, can your international customers call that number for free?
While 1-800 numbers provide businesses a variety of features and benefits, operating internationally is a little more complex than one might expect.
Simply put, customers cannot call a 1-800 number internationally. Toll-free numbers are only free to use if the caller is in the same country as the business.
However, to get around this, companies can buy toll-free numbers in the countries their international customers reside. From there, they can route each call to your customer service or call center. For instance, 1-800 numbers purchased through 800.com can be routed to 60 different destinations around the world.
Can I have more than one toll-free number?
Yes, many businesses use several toll-free numbers throughout their marketing and sales campaigns.
Having several toll-free numbers helps keep your marketing and sales processes organized and identifies which efforts are driving the most results for your business.
With a toll-free phone number provider such as 800.com, you can add as many toll-free numbers to your account as you need. Simply log in to your account and purchase a new number.
Where can I use my toll-free number?
A better question would be, where can't you use your toll-free number?
Businesses use their toll-free numbers for online and offline marketing and sales purposes such as:
Print marketing materials
Business cards
Tracking multiple office/business locations such as franchises
Pay-per-click advertising
Social media advertising
Inbound call tracking
When deciding where to use your toll-free number, consider how you want customers to find your business and how you plan to use the call tracking features.
Have More Questions About Toll-Free Numbers? We've Got the Answers!
Whether you're looking to track online marketing campaigns better or need to analyze your call center's volume, a toll-free number can help. If you have more questions about setting up a toll-free or vanity number for your business, check out our FAQ page.
Didn't see your question listed? Contact us today and we'll get your toll-free number set-up right away.