Using Call Tracking for Local SEO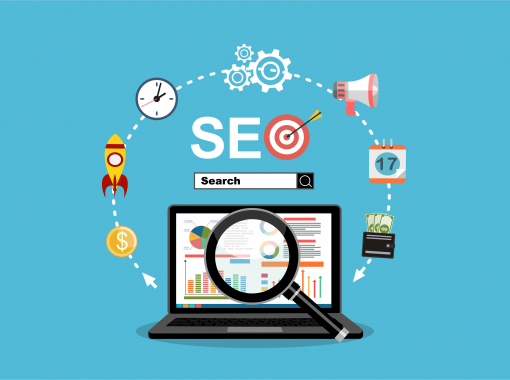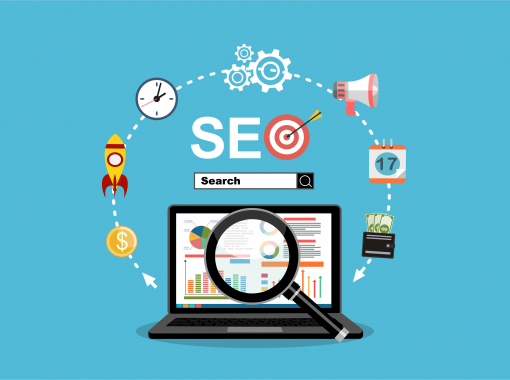 Call tracking is a specialized marketing software. When you set it up with your 800 number, it captures the marketing source of your sales calls. You can apply the power of online analytics even when customers choose to call you.
With a clear picture of which ads and keywords outperform the rest, your marketing team can refine and target campaigns to improve ROI.
Call tracking allows marketers to:
Measure the efficiency of each marketing channel
Make accurate ROI calculations
Refine through A/B testing
Optimize marketing efforts to favor the highest-producing channels
Without analytical data on phone calls, you're not seeing the full picture of your customers' experiences.
What is local SEO?
Local SEO is a valuable and free source of web traffic specifically for local brick-and-mortar businesses. When a shopper initiates a location-based search on Google or another search engine, a map and set of results appear above the organic search results. These are all local stores that sell the requested item.
If you type "dog food near me" or "dog food 10045," the search engine understands you want something local and collects nearby results at the top. According to Google, about 46% of mobile searches have local intent.
With local result listings, your toll-free phone number is prominent, making it easier for a prospective customer to pick up the phone and call your store.
To be included in local SEO results, your business needs to be registered with the search engines. A consistent name, address, and contact information across the web helps Google confirm they are sending customers to a legitimate business. Reviews and backlinks also help. For more on local SEO, HubSpot has a detailed article.
DNI Call Tracking and Local SEO
In the early days of call tracking, the unique phone numbers posted by the software confused search engines. Since the phone number did not seem consistent across the web, call-tracking software lowered local SEO results. Fortunately, those days are long gone.
Dynamic Number Insertion (DNI) was developed to protect the SEO value of a business's phone number. With DNI, your primary toll-free phone number is hard-coded into the HTML. According to the search engine bots, every location across the web displays a consistent number. Controlled by a special script, the swap happens only after the page loads.
This means your business can maximize both call-tracking software and local SEO.
Boost Local SEO Results with Call Tracking
DNI call-tracking technology permits you to analyze:
The keyword that brought the person to the website
Specific ads or campaigns that triggered their response
What the user did while on the website
The caller's phone number and time of the call
The agent who picked up the phone
The caller's geographical region
The device they used
The length of the call
Conversation recording
With a toll-free phone number through 800.com, you also get call forwarding, call notification, and voicemail to email, which allows your marketing team to refine marketing channels and target the right buyers.
Here are four ways to use call-tracking data to improve ROI on local SEO efforts:
# 1. Landing Page Optimization
A landing page that speaks directly to the buyer and fulfills their search expectations increases conversions. Knowing the highest-converting keywords helps you tailor your landing pages to match the customer's search. Call tracking helps you recognize and optimize your highest converting pages. A toll-free phone number builds professional trust and makes it easy for customers to contact you.
#2. Optimize Marketing by Geographic Area
Call tracking helps determine the location of the caller. This is particularly useful if your business services more than one zip code or area code. If a specific geographic location stands out for higher conversions, you can center your efforts there.
#3 Integrate Mobile Click-to-Call Tracking with Google Analytics
Call tracking software puts detailed information at your fingertips. By linking your mobile call-to-click with Google Analytics, you can gain deeper insights and metrics concerning your customers' behavior. Google uses conversion-tracking tags to organize your analytics.
#4 Improve Local SEO Click-Through Rates
In advertising and marketing, conversions measure success. More clicks mean more sales. At the top of the results page, local SEO search results put your business in a prime position. Once you've won a spot in the results for one or more keywords, you want to maximize the draw of each listing. Call tracking makes sure your ad is as responsive as it can be so you don't waste that coveted top of the page listing spot.
Maximize your local SEO traffic.
Online analytics are transforming our marketing efforts. Instead of broad messages for a broad audience, we can tailor micro-campaigns for segments of our clients. Call tracking helps you apply online analytics to offline responses and allows you to optimize your content for keyword-driven searches. You'll know exactly what your customers are thinking so your marketing team can answer their questions, reassure their fears, and encourage them to act. It provides a cohesive picture of business leads.
Want your customers to be able to reach you anywhere? Set up an 800 number today.