Is Your Brand Proactive or Reactive?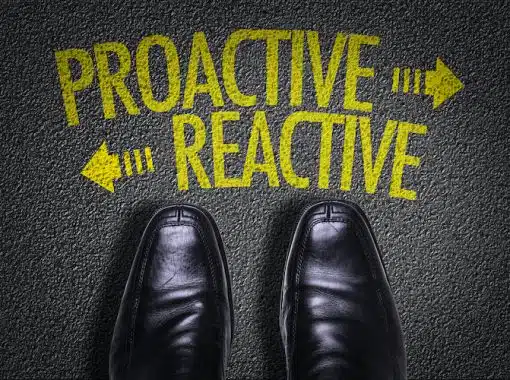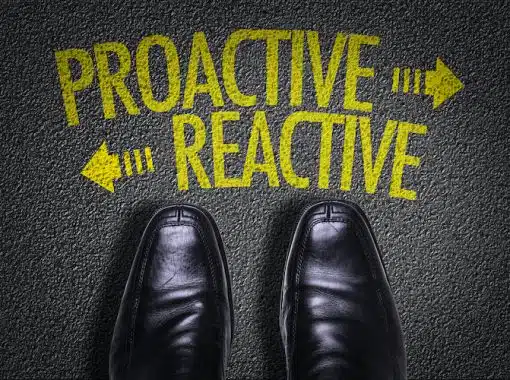 As a business owner, it's important to consider whether your brand is proactive or reactive in its approach to customer service and marketing. A proactive brand anticipates and addresses potential issues before they arise, while a reactive brand waits for problems to occur before taking action.
Both approaches have their advantages, and the right approach for your brand will depend on your specific business goals and needs. In this article, we'll explore the differences between the proactive and reactive approaches, look at the benefits of both, and explain how both are necessary for a business to be successful and grow.
What is Reactive Marketing?
Reactive marketing is a strategy in which a business responds to requests or feedback from customers rather than actively searching for ways to advertise and sell its products or services. Reactive marketing can involve a variety of tactics, including:
With a reactive approach to marketing, your team makes an effort to listen to their feedback and make changes based on it, but they are not actively pursuing new markets and customers for the business's products and services.
The Benefits of Being Reactive
Being reactive does have some benefits. It is a method that puts your current customers first, and this customer-focused approach can pay off in many ways, including:
A reactive approach to branding can be beneficial in certain situations, allowing a business to remain flexible and responsive to its customers' needs.
What is Proactive Marketing?
Proactive marketing is a strategy in which a business actively seeks new opportunities to promote its products or services rather than simply reacting to customer requests or feedback. Some examples of proactive marketing include:
Proactive marketing involves taking the initiative to find new ways to promote a business and its products or services rather than just reacting to customer feedback or issues as they occur.
The Benefits of Being Proactive
The proactive approach will also pay off. It is about learning what your customers need before they ask and making the appropriate changes. Here are some benefits of a proactive branding approach:
A proactive branding approach can help businesses build strong relationships with their customers, which is good for any business that plans to be around for a long time.
Which is the Best Approach?
Both reactive and proactive marketing are necessary for the success of a business. Reactive marketing allows a business to respond to customer needs and concerns in a timely and effective manner, which can improve customer satisfaction and loyalty. Proactive marketing, on the other hand, allows a business to anticipate and address potential issues before they arise and to seek out new opportunities to promote its products or services.
A business that uses a combination of reactive and proactive marketing strategies gets the best of both worlds. By adopting a hybrid approach, a business can be proactive in anticipating customer needs and concerns while remaining flexible and responsive to changing market conditions. Balancing the benefits of both strategies will lead to long-term success and growth.