How to Leverage Industry Influencers to Build Your Audience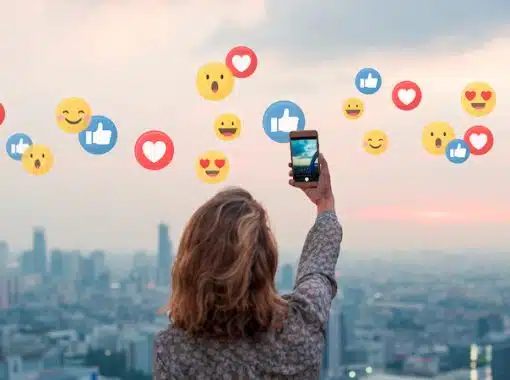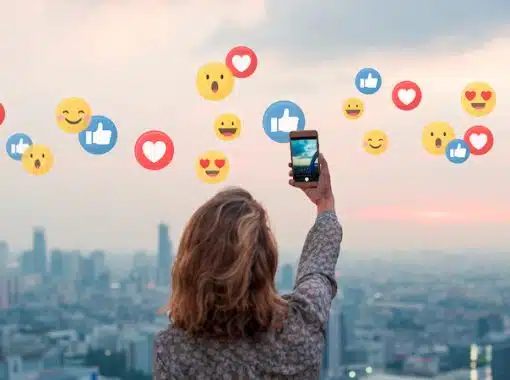 When you say great things about your company and its products or services, that might be meaningful to your target audience if you're persuasive. But when others sing your praises, especially when they're industry influencers or trusted social media heroes, that really means something. That's the theory behind public relations and its subset of influencer marketing.
In other words, your audience expects the claims you make, but when trusted others make those claims on your behalf-and especially if those remarks or endorsements seem sincere-online audiences respond. The challenge is to get that kind of attention from the influencers who matter to you and your audience.
Great. So How Do We Do It?
It's not difficult to see the market value of obtaining such actual or implied endorsements. But easier said than done, right? Unless you have deep marketing pockets, it's going to take hard work, patience, and, yes, even a bit of luck. Here's how to proceed.
Start by drawing up an influencer wish list. Who's big in your industry? Start with the names you know. Whose blogs do you and your audience read? Whose YouTube videos stand out to your crowd? Are there well-known authors in your field? Who speaks or draws crowds at industry events? Who has an impressive number of relevant (to you) social media followers?
At this point, you are drawing up a wish list. Go ahead-go a little crazy. Who would you love to say great things on your company's behalf or at least repost comments that draw a moment's worth of attention to your marketing efforts?
Refine your wish list. If you think of your own category as being business or even business accounting, that's a pretty big universe. Sure, there are all kinds of business leaders with million-selling books, but how likely is it that you can draw their attention?
That's why you want to more narrowly define your wish list. Instead of business leaders or even business accounting experts, can you more narrowly focus on agribusiness accountants? Is that even more relevant to your targeted audience?
If so, you might have a much easier time drawing the attention of influencers in your narrower category. These individuals don't have as many people vying for their ear, and they might even feel honored by your attention.
Get noticed by your targeted influencers. Here's where the hard work and patience come in. Comment on their posts and repost to your own social media account. This will be easier if your targeted influencer has a relatively small social media footprint of 10,000 followers rather than 10 million.
You want your influencers to have a sizable number of followers who are relevant to your marketing push-not necessarily just millions of people. If you're selling a line of fashion accessories to a global audience, those millions of followers might be important. But if your market is smaller, like our agribusiness accounting example, you might prosper with a much smaller audience.
Either way, you'll have to get noticed by your influencer target. Build your own social media audience as much as possible so that it looks worthwhile for them to respond. Then offer them opportunities they can't turn down.
Ask them to guest write a blog post. Many influencers make their marks by using and reviewing products, especially on Instagram and YouTube. If you've targeted your influencer with care, they might appreciate an opportunity to post a review. After all, social media superstars need a constant supply of content. That might mean products to review or topics to turn into blog posts.
Your mission is to figure out how you can help that influencer deliver rich content to their audience. After all, no one builds or keeps an impressive follower base without regularly offering news, entertainment, or other information of value.
Of Course Money Talks-If You Have It
Everything we've stated so far focuses on getting unpaid endorsements from important influencers. But that doesn't mean that you can't wring value from the company checkbook.
Currently, the highest-paid Instagram influencer is professional soccer megastar Cristiano Ronaldo. He makes a reported $1.6 million per sponsored post delivered to his 318 million followers. Then there's a fashionista and famous-family member, Kylie Jenner, who's said to make a million dollars or so for each sponsored post.
Does paying that kind of money for an influencer nod actually work? No advertiser would pay it for long without an impressive return on investment.
Not that you necessarily have a million-plus to spend for a single social media post. Few do!
But let's say you make electric guitars. Is there a jazz guitarist who hasn't had a hit in a while and might even be semi-retired but is still respected by those who know music? Maybe this guitarist has a respectable following, and a paid endorsement could yield impressive results at an affordable cost.
Don't Forget a Strong Call to Action
Once you've impressed your target audience with your influencer endorsements, your work has just begun. You still must make it as easy as possible for prospects to take action. That's where your response mechanism comes into play.
That last link in your influencer marketing strategy is for your audience to pick up the phone. Give your sales or customer service staff a call and seal the deal or learn more. That's where we come in.
At 800.com, we make it easy for you to complete that connection with your sales prospect. By including a vanity phone number from 800.com in your marketing efforts, you invite the call. We'll show you how to make your response phone number memorable and relevant to your line of business.
Visit 800.com or call us at (800) 800-4321.