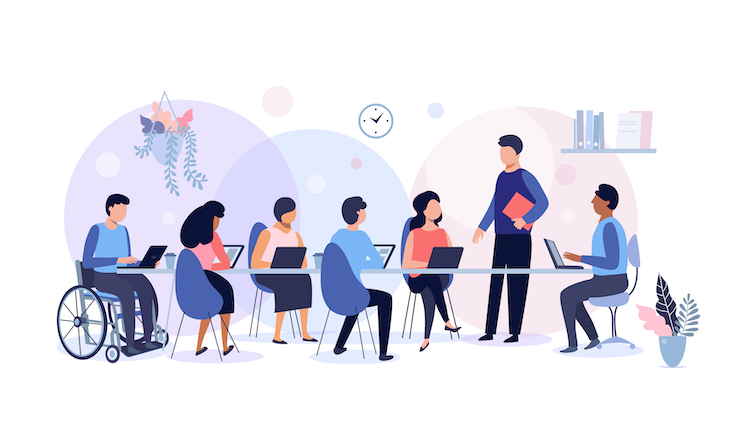 How to Make Your Brand More Inclusive Through Your Marketing Strategy
Inclusive marketing is more than just a trend or strategy for widening your brand audience — it is the expectation for consumers moving forward. Brands that do not actively embrace inclusion will not survive among those buyers with increasing market power: Millennials and Gen Z.
Modern consumers want more than just affordable prices and attractive marketing promises; they want to buy from brands that align with their values.
According to a 2019 survey by Google and The Female Quotient, 64% of respondents took action after seeing an ad they considered diverse or inclusive.
While making your brand more inclusive transcends traditional marketing, your marketing strategy is the key to communicating your inclusive sentiment to your audience.
Inclusive marketing refers to campaigns that reflect and embrace people of different backgrounds and demographics, going beyond showing diversity in your marketing images; it involves actively removing exclusion from your marketing campaigns. An inclusive marketing strategy allows you to connect more deeply with existing and new customers, thereby fostering brand loyalty and helping you make a positive and memorable impression with new prospects.
Here are three ways to make your brand more inclusive through marketing.
1. Research Your Audience and Build Realistic Personas
To reach a diverse audience, you should research the people with whom you want to connect. With more consumers expecting increasingly personalized experiences from brands, market research is a must. Relying on incomplete or incorrect information about your audience can result in alienating certain people rather than establishing a genuine connection with them.
Audiences want to feel seen and heard by brands. Therefore, your priority should be to observe, listen, and seek out data that helps you better understand your audience. Such data includes demographics (e.g., gender, income level, and geographical locations) and behavior (e.g., interests, pain points, and concerns). Also, go beyond just the numbers to gather qualitative information by sending out surveys, organizing focus groups, and attending events that highlight people of different backgrounds.
Leverage your research to craft and continually update your audience personas — the imaginary profiles that reflect your real-world audience. Your personas should seek to encompass the variety of backgrounds, lifestyles, and needs that exist in your target market. Use these personas to guide your marketing messaging, ensuring that all your brand messages speak to at least one persona and that none of your messaging alienates or excludes one of your personas.
2. Involve Your Audience in Creating User-Generated Content
What better way to connect with your audience than by involving them in creating your marketing campaigns? You can make your marketing strategy more inclusive by leveraging user-generated content (UGC) or content that your consumers create and contribute. Run a social media campaign asking consumers to share photos or videos relating to your brand mission or products with a branded hashtag. Ask them to submit images, quotes, or stories, and then organize the submissions into a digital campaign that celebrates your audience's lifestyles and traits.
When your consumers see their content being shared and celebrated by a brand, they will more likely share it among their networks and feel a personal connection to the brand. Used correctly, UGC can deepen the relationship between a brand and its audience, reflecting the diverse consumers authentically.
3. Update Your Brand Style Guide to Promote Inclusion
Your brand style guide remains the key to keeping your brand voice (and the ensuing customer experience) consistent across all channels where your consumers interact with you. The style guide is the ultimate reference that all of your marketing team members should rely on to create messages that align with your brand values and reflect your brand personality.
To succeed in a truly inclusive marketing strategy, you need to incorporate inclusive messaging, practices, and guidelines into the style guide as part of the underlying pillars of your brand story.
Update your brand guides and other documentation with specific guidance for writers, editors, designers, and other content creators for language to use (and avoid), imagery guidelines, messaging tone, and style. Highlight potentially offensive language/imagery and provide recommendations on what to say and include. By making inclusion an official documented part of your brand guide, you'll show that inclusion is not a temporary marketing strategy or single campaign but rather a part of who you are.