Why Your Marketing Strategy Needs a Toll-free Number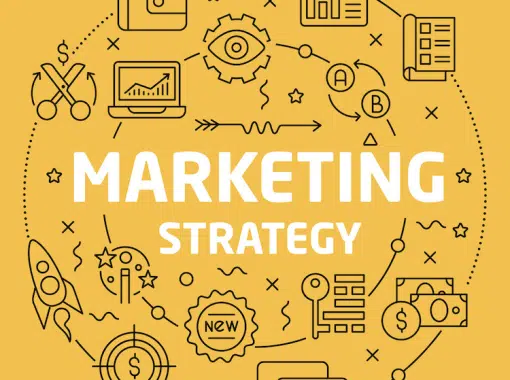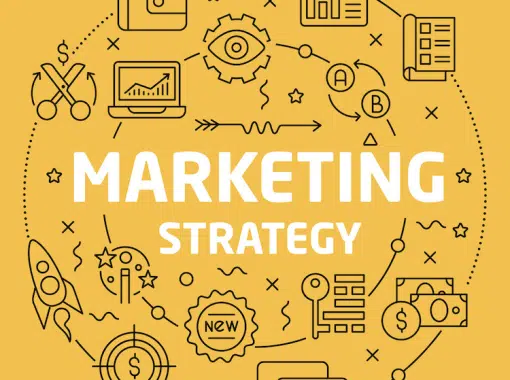 Whether small or large, all businesses just starting out or well-established companies want to have an easy way for their customers to contact them. The easier it is for customers to reach you, the more potential you have for increased revenue and establishing your business as a reliable and trustworthy source.
Setting up a toll-free number is one way to put your business on the right track for improved customer relations and increased profitability. A toll-free phone number enables your business to reach out to a wider audience and be available for people across the country and possibly the globe. Outlined below are some of the key features as well as the numerous benefits of using a toll-free number in your company's marketing strategies.
What Is a Toll-free Number?
A toll-free phone number is a 10-digit phone number that begins with a specific three-digit code such as 800, 855, 833, 888, etc. This type of phone number is free of charge to the individual calling the number. The company or business that owns the phone number pays for both inbound and outbound calls. A toll-free number is also not limited by location. A customer can call a company across the country on a toll-free number without paying any long-distance fees. If a phone number is set up with an international plan, consumers can also easily contact the business from anywhere in the world.
Benefits of a Toll-free Number
A toll-free phone number has a variety of advantages that can improve your business in many ways. These can help improve everything from your day-to-day interactions with customers as well as help you better strategize for marketing campaigns. A few of the top benefits are broken down below.
Establishes Your Business
A business just starting out could set up a toll-free phone number to help establish their company among their competitors. A toll-free number is typically looked at as a business phone number, so people will be more apt to contact such a number over an unfamiliar one. If you have an 800 number, people will view you as a legitimate business that they can trust.
Promotes Positive Customer Relations
A business with a toll-free number shows they care about their customers and want to provide them with an easy and free way to contact them. They can easily reach out and know they will be connected directly with the company they called and get the help they need.
Allowing the customer to speak directly with a customer service representative about a potential sale, an issue they need to be resolved, or any other concerns they may have will give them peace of mind and make them want to continue their business with you.
Never Miss a Call
Toll-free numbers come with a variety of features that can help you never miss a phone call. Both call forwarding and VoIP enable your company to route every call to someone that can answer the phone no matter where they are. This can contribute to better customer satisfaction as well as more opportunities for current and future sales.
Having a toll-free number also means no interruption in service if your business relocates. Your phone systems will not go down because you moved across town or even across the country. You can keep your same number and not lose any potential customers due to a venue change.
Improved Marketing
Toll-free numbers are recognizable and easy to remember. Putting your number on all your marketing platforms can boost the number of people that see it and increase the number of people that contact you. Linking your phone number to a clickable link on your website can move people that may be searching online to reach out to you by phone. They will be more willing to click on an 800 phone number knowing that they will not be charged for the call.
If someone sees a toll-free number pop up on their caller ID, they will know it is a business and be prepared to speak to a customer service representative. They will feel more confident picking up the phone when it is a number they recognize as coming from a reliable source.
How to Use Call Analytics to Improve Marketing
Marketing is key to a successful business and utilizing a toll-free phone number can help improve your strategies through analytics. These phone numbers are enabled with a variety of features that help you see which techniques are working, which ideas should be adjusted, and what results are coming from each process.
The concept of conversation intelligence is generally referred to when talking about someone's ability to read a situation through the language someone uses, to the tone of their voice, to their reactions to what is being said. These are valuable insights to have but can be difficult to achieve over the phone. This is where the digital version of conversation intelligence comes into play. Using a combination of natural language processing, call analytics, and machine learning, you can gain a deeper understanding of each phone call that is made to or from your business. Call tracking also analyzes the quality of the call, the length, and the callers' activities.
Each of these insights will help your sales team to improve their customer relations skills and hopefully increase your overall success. You can identify frequently asked questions that could help you know what subjects you should explain further through advertising or other promotional materials. You can also find out what were the most common issues or complaints that came up so that you can work to amend those with your products or services.
Features of a Toll-free Number
Toll-free phone numbers give you more than just a free number for your customers to call. They provide you will a list of useful features that could help improve your marketing strategies and therefore your business overall.
Why Set Up Your Toll-free Number
Toll-free numbers are used by businesses of all kinds for a variety of reasons. Another benefit of a toll-free number is that once it is enabled internationally, it can be called by anyone around the world for free. Your business can truly expand once you establish an international presence so using a phone number that everyone can call no matter where they live can help you accomplish that goal.
As mentioned before, a small business just starting out can use an 800 number to establish themselves within the business world and draw in potential customers. A toll-free vanity phone number could help push your business even farther, making your brand name known.
A toll-free phone number also appeals to your customers in knowing they are contacting a real business, as well as the benefit of doing so at no extra charge. Plans for the company themselves are also quite reasonable, so can help a business that wants all the features such as call forwarding, caller ID, call recording, and call analytics, at an affordable price.
Get Your Toll-Free Number Today
The overall goal of a toll-free phone number is to give your customers a number to contact that they can easily remember, one that they feel they can trust, and that shows you are an established business they can feel confident speaking with. You can allow potential customers to contact your customer service team without any charge to them, giving your company the chance to gain more business and build a reliable reputation. Contact 800.com today for plan options for your new toll-free phone number.