Who Uses Toll Free Numbers?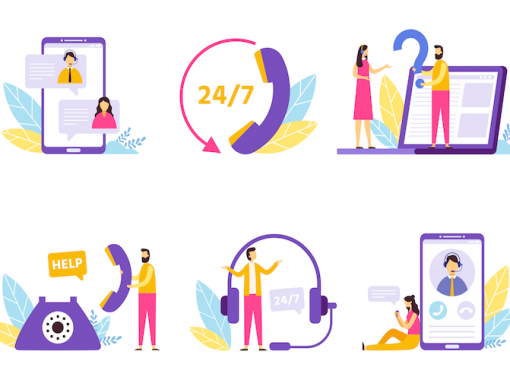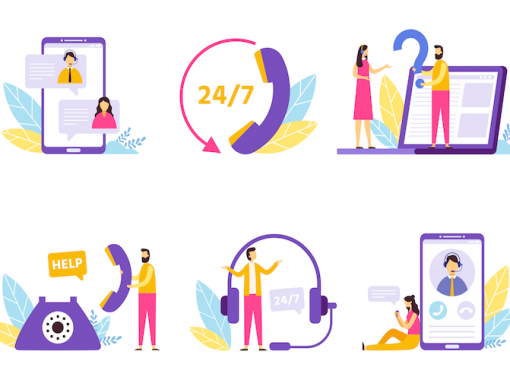 If you are considering a toll-free business number, you may wonder: Who owns a toll-free number? The reality is that toll-free numbers are extremely popular for a number of business use cases. Toll-free numbers can help businesses of all shapes and sizes, whether they are just getting started, looking for better portability, or looking for ways to grow their brand.
Let's take a look at what type of businesses use toll-free numbers and why.
Businesses That Want to Have a National or Global Presence
Are 1-800 numbers free from outside the US? Yes, but that's not the only reason they are viable for you to establish your business as a national or global entity.
Because of their location anonymity, toll-free numbers are a fantastic asset for businesses that want to portray a national or global presence. Many worldwide corporations use toll-free numbers, and you can put your business in the same category!
Businesses Interested in Call Forwarding
A toll-free number also works in conjunction with other calling products. You can use these products in conjunction with your toll-free number to streamline managing your customers' needs. You can use call-forwarding, for example, to manage inbound prospects.
Organizations That Want Portability
If your organization needs portability, toll-free numbers can help remove several barriers. First, using a toll-free number makes your business phone non-reliant on the location of the business. If you are working in a temporary office or end up changing locations, you can continue using the same phone number. This makes contacting you hassle-free for you and your customers.
In addition, toll-free numbers allow you to stay connected to your business while you are on the go. If you use call forwarding in conjunction with a toll-free number, for example, this allows you to receive calls on any device that you want, anywhere.
Businesses That are Customer Service Focused
If your business prides itself on providing superior customer service outsourcing solutions to other businesses, a toll-free number can help you take your customer support to another level.
By allowing your customers to contact you free of charge, it shows that you are willing to go the extra mile to connect with them. A toll-free number also helps build customer loyalty because it signifies that you want to make yourself readily available for them throughout the entire customer journey. This added level of assurance advocates customer loyalty.
Toll-free numbers can help you connect with the customer pertaining to any queries about your product or service. A no-charge paradigm also enables the user to remove any hesitation in making a query to you.
Businesses That Want Affordable Call Pricing
One of the benefits of having a toll-free number it is affordable for businesses. Plans are flexible, with the ability for businesses to set up their billing monthly or annually. 800.com gives you added benefits – you don't incur setup fees and you can cancel anytime.
Businesses That Need to Use Multiple Phone Services
You can combine several other phone system services with your toll-free number. This includes services like call forwarding, call blocking, call notes, call recording, caller ID, call notifications, and more.
If you plan on using any of these features, it increases your usage-to-cost ratio. It makes using a toll-free number even more of a bargain; you don't need to have multiple call assistants to receive customer calls. This helps you reduce operational costs such as training allocating resources to manage phone calls.
Startup Businesses
If you are running a startup business, rolling out your own toll-free number can be an important, strategic business use case. If you use a toll-free number for your startup business, you can start creating brand awareness right out of the gate. If you choose a vanity toll-free number, that can serve as a marketing tool to make people familiar with your brand.
For example, the online flower delivery business, 1-800-FLOWERS.COM, Inc uses the toll-free number 1800 FLOWERS. Not only is this number easy to remember, but you can also quickly look at it and know what company it is associated with.
Businesses That Want to Build Trust in Their Brand
If your business is focused on building trust in your brand, a toll-free number can be a useful tool. First, consumers automatically recognize businesses with a toll-free number to be more attractive. Secondly, businesses that purchase toll-free vanity numbers are also synonymous with being able to easily connect to a customer service representative. That's because vanity numbers are not only toll-free, but they are usually cleverly designed so that customers can easily remember them.
Whether you are a startup business or an established business that is looking to create a global presence, become more portable, or build more trust with your brand, toll-free numbers can help get you on the right track. Plus, you can take advantage of more affordable call pricing and use more phone services that also benefit your business – making toll-free numbers a viable use case for almost any business!