6 Reasons Why a Vanity Phone Number is Important for Startup Growth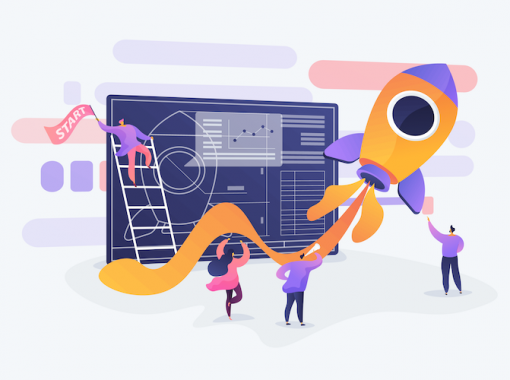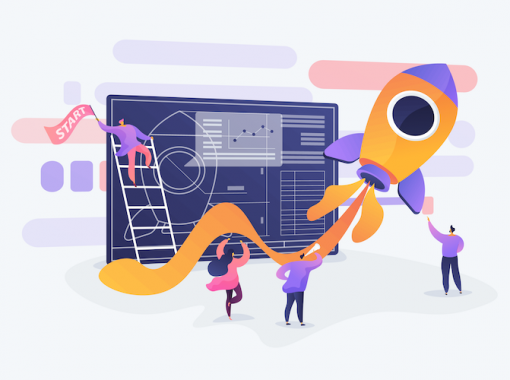 Startup growth is typically associated with massive funding rounds, aggressive digital marketing tactics, and a convincing sales team.
The key to growing a successful startup is to leverage brand recognition and customer relationships, both of which are possible when you secure a vanity phone number for your brand.
Vanity Numbers: The Secret to Startup Success
Businesses of all sizes and industries have used vanity numbers for decades. Today, endless organizations harness the power of these custom phone numbers, from 1-800-CONTACTS to 1-800-GOT-JUNK.
These businesses started small and grew into massive success stories — due to using a vanity number.
These businesses knew why vanity numbers were their ticket to growth. Now, it's your turn to take your startup to the next level by learning why a vanity number is the key to growth.
1. Brand Awareness and Recall
Quick — what's the phone number for your lawyer's office?
What about the deli you frequent every Saturday?
Nope, you can't look it up. So, what are the phone numbers?
Without a vanity number, chances are your customers won't remember your phone number either. A vanity number helps improve customer recall and awareness of your brand. And, as a startup, you probably want all the brand awareness you can get!
For instance, when you need a bouquet delivered, you immediately think of 1-800-FLOWERS. Vanity numbers keep your brand top of mind with consumers, meaning you're instantly their "go-to" option when they need your products and services.
2. Customer Retention
Customer churn represents a critical problem that all startups face. The term refers to the percentage of customers who stopped using your products or services within a specific time range.
As you gain trust among customers and getting your brand out there, you might be struggling to keep customers coming back for more. A vanity number can help you combat this.
Vanity numbers improve overall customer retention by positioning your brand as the "go-to" option with a strengthened brand reputation and instant brand recall.
Keep in mind that choosing a vanity number is only one part of a comprehensive customer retention strategy.
3. Clear Marketing Message
Depending on the state of your startup, funds might be tight.
Rather than spending money on turbulent marketing opportunities, invest in a vanity number.
Vanity phone numbers act as a clear marketing message that says, "This is who we are and what we do!" And, with ad costs online and in print at a premium, you'll save precious space with a branded vanity number.
Take J.G. Wentworth, for example. They turned their custom phone number into a specific marketing message: "Call 877-CASH NOW!"
This phrase is in every J.G. Wentworth ad, and customers can recite the jingle with ease. Wouldn't you like that for your startup?
4. Call Tracking Capabilities
Arguably the most significant reason for having a vanity number is the ability to track where all your phone leads originated.
Call tracking helps startups determine from where exactly their leads came.
For example, let's say you run a snow removal company and you want to start generating more online leads. In addition to a contact form, you add the vanity number 1-800-GOT-SNOW to all your campaign ads and posts. Since this is the only location the vanity number is used, you'll know that your campaign generated each call to that phone number.
Call tracking features also offer a full suite of in-depth tools such as:
Call recordings
Call notes
CRM integrations
Call duration
Custom call reports
Customer profiles
5. Positions Your Startup As an Industry Authority
As you build your startup, you're actively growing its reputation within the industry. But, a positive brand reputation doesn't happen overnight. It takes time, diligence, and consistency.
However, you can take a tiny shortcut by taking advantage of a vanity phone number.
Studies have shown that customers see brands that use 1-800 or vanity phone numbers as more professional than those using a local or randomly generated phone number.
6. Elevated Customer Service
Startup growth correlates directly to the experiences customers have with your brand. A vanity phone number for interested leads and clients to call offers another way to provide a positive customer experience.
When they have a question or need more information, they won't have to dig through your website or search online for the best way to contact you. They'll already know what phone number to call!
Ready to Grow Your Startup with a Vanity Number?
From instant brand recall to call tracking features, vanity numbers provide startups several growth opportunities.
Get your hands on the perfect vanity number from 800.com today!