6 Ways to Get Your Audience to Trust Your Brand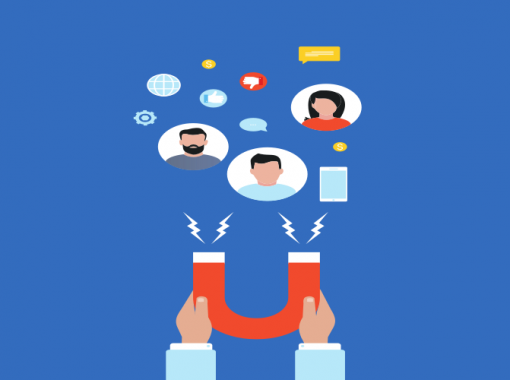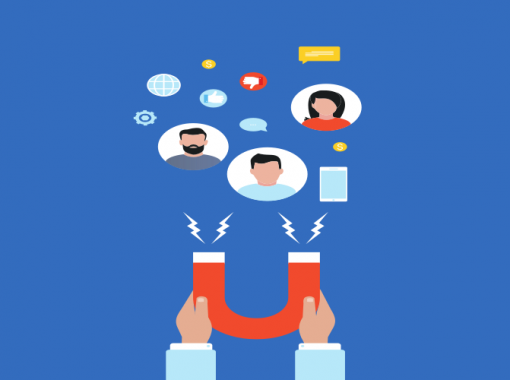 Each purchase we make is a vote of confidence toward a brand, product, and/or service. By completing a transaction, we signify that we wholeheartedly trust the company to deliver what we need or want.
Otherwise, we don't make the purchase!
A 2019 study from Edelman found that 81% of consumers said that they must be able to trust the brand in order to buy from them. Without the foundation of trust, there's no transaction. Therefore, without consumer trust, a brand cannot survive.
But building trust doesn't happen overnight. You can't click a button and suddenly have consumers blindly trust your brand. (If only, right?)
To grow and prosper, brands must actively work to foster trust with their target audience through every customer touchpoint.
The Foundation of Trust Leads to Brand Loyalty
If consumer trust results in sales, then repeat sales are derived from brand loyalty.
Loyal customers have built a long-lasting relationship with the brand. The foundation of that relationship is trust.
Loyal customers return to your business for one reason or another. They can trust your brand to deliver an exceptional product. They trust your team to offer award-winning services. They trust your company to offer quick and helpful customer service when they have a concern.
No matter their reasoning for returning to your business, it's built from a place of trust.
Without trust, there are no sales. Without sales, there's no business!
Start fostering trust with your target audience with these six steps:
1. Be Transparent
Customers appreciate honesty. They love seeing what's happening behind the scenes and learning more about your company's team, processes, and services.
In a 2018 study by Accenture Strategy, 66% of survey respondents stated that they are attracted to companies that "are transparent — with where it sources its materials, how it treats its employees fairly, etc."
Being transparent doesn't mean divulging every confidential piece of information to shareholders and consumers. It means being honest in your business practices, from hiring to your promotions.
This includes customer interactions with employees, too. Whether in-store or over the phone, encourage employees to act from an honest place and be transparent with customers when solving problems or sharing information.
2. Provide Additional Value
On top of selling quality products and services, customers trust brands that go above and beyond for their community and customers. For many, this means offering exceptional value outside of the products you sell.
Common ways brands offer value to customers include:
Offering unbeatable customer service and policies.
Creating exclusive content and educational resources for customers.
Sending surprise gifts or messages with delivery orders.
Special discounts and merchandise for subscribers or members.
Building members-only online communities for loyal customers.
Finding ways to provide your customers with value beyond what you sell is a surefire way to guarantee that they trust your brand for life.
3. Ask for Feedback
Even the most satisfied customers will be willing to offer feedback about their experience.
However, asking for feedback is only the first step. Once you receive it, follow through! Make the necessary changes or updates and follow-up with the customer to let them know you took their feedback seriously.
Customers appreciate when their advice is received and acted on. And, as a result of your transparent actions, their trust in your brand will grow! In addition to purchasing from your company, they'll tell their friends about this positive brand experience. We all know how valuable brand recommendations are!
4. Be Accessible
If you have to sit on hold for hours or have difficulty finding the contact information for a company, what is your perception of that brand? Chances are, it's not great.
Offering multiple ways for customers to contact you is yet another way to build trust with your audience and ensure customers return.
Rather than searching far and wide for a phone number or waiting weeks for a response to the contact form they submitted, customers can quickly contact you whenever necessary. For many brands, this 24/7 accessibility is accomplished through chatbots, automated phone systems, or social media.
5. Celebrate Customer Reviews
The Edelman study about brand loyalty also discovered that 63% of Americans trust brands that get good ratings and reviews. So, why not share those outstanding reviews with the world?
When you receive a glowing review or client testimonial, share it on social media and in your email newsletters. These reviews are a form of social proof, which every consumer seeks out before making a purchase.
Social proof is a concept in psychology which states that people follow the actions of the majority.
Therefore, if they see a brand receiving multiple positive reviews, they'll choose to purchase from that brand over the competition with poor reviews —even if the competition has better prices.
Leverage your positive customer reviews everywhere you can, including your website!
6. Tell Your Story
Among the best ways to build trust with your audience is to be yourself and tell your story. Customers don't want to buy from some stale, faceless entity. They want to know who they're supporting!
Share your story on your website, in your social media posts, on your product packaging — wherever you can.
Not sure how to best tell your story? We'll help you out.
It's important to build a lasting and trusting relationship with your audience. Remember, trust translates to sales!
Put our tips to good use and start developing a trusting community of customers.