Why Testimonials Are Essential To Grow Your Business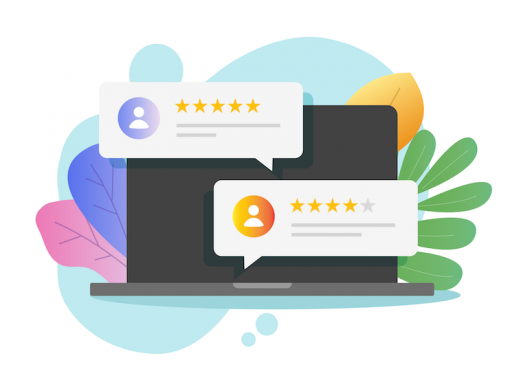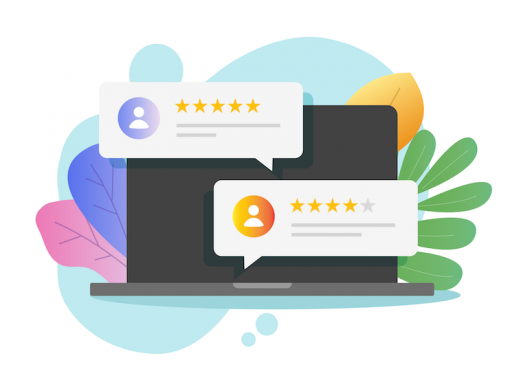 When you're looking for a new restaurant to try or a new car mechanic, where's the first place you look? Google!
You scour the internet looking for information about the business and read through reviews from past customers to determine if it's a good fit for your needs.
Why?
Because as customers, we've learned not to take what a brand says at face value. Instead, we search for proof that they follow through on their word. That proof comes in the form of customer testimonials.
A study from Nielsen even found that 92% of customers say they trust recommendations and testimonials more than company advertising.
3 Reasons Why Businesses Must Obtain Customer Testimonials
In today's highly competitive online landscape, customer testimonials are no longer a side thought. They're a necessary component of the sales process and conducting business as usual for these three reasons.
1. Customer Testimonials Provide Potential Customers with Social Proof
Social proof is the psychological concept which states that people will follow the actions of the majority.
This means that if a company has numerous positive customer reviews and testimonials, there's a greater chance that new customers will choose them over the competition.
As consumers, we assume that companies with little to no reviews are either brand new or simply not as good as the others. Obtaining customer testimonials combats this notion.
2. Reviews Offer Insight Into the Brand Experience
We're often hesitant to try a new company, restaurant, or contractor, solely because we don't know what the experience will be like.
However, testimonials give potential customers a look into what visiting a restaurant or business will be like.
Additionally, it puts customers' minds at ease. Choosing a new doctor or accountant can be a scary process. You're putting trust into these individuals or companies that you've never met.
By looking through customer testimonials, future clients can get a glimpse at what working with the business will be like and enjoy some peace of mind before getting started.
Companies can also use customer testimonials to understand how well their internal processes are going. More positive reviews indicate success, while an influx of negative reviews is a red flag.
3. Testimonials are Critical to the Sales Process
Customer testimonials are an excellent addition to any sales process. Whether you're a B2C or B2B company, customer testimonials provide the social proof that potential clients are looking for throughout the sales process.
Customer testimonials can be integrated into the sales process online on a landing page, in-person in printed flyers, and even in face-to-face conversations for B2B situations. The possibilities are endless!
And, customer testimonials are imperative to beginning the sales process. When a customer searches for businesses on Google and lands on your listing, they'll first judge the reviews there before deciding to click through to a website.
If your business is having difficulty closing deals or increasing sales, try implementing customer testimonials into the buyer's journey.
The 5 Best Types of Customer Testimonials and How to Get Them
When it comes to obtaining customer reviews, aim to generate these five types of testimonials.
1. Google My Business
Google My Business reviews are the first line of testimonials a future customer will interact with. BrightLocal reported that the average business has around 39 reviews on Google My Business.
Encourage customers to leave Google reviews through signage around the store or in a direct email.
2. Yelp
For restaurants and other local businesses, Yelp reviews are an excellent way of providing social proof. This type of review is also the industry standard for restaurants, coffee shops, bars, and other culinary experiences.
Yelp offers a variety of resources to businesses looking to drive more testimonials on the platform. From business signage to digital banners, companies can use these resources to encourage customers to leave a review about their experience.
3. Facebook
In addition to Google and Yelp, Facebook is another prominent review type and platform. Similarly, customers can leave reviews with photos about their experience with a brand.
And, companies can use these reviews as part of their social feed to attract more visitors and fans.
4. Industry Websites
From doctors and lawyers to car dealerships and bakeries, there are endless industry-related review websites. If your industry has one, do your best to drive customer reviews here too.
Set up a company profile and ask your clients to leave reviews for your business here as well.
5. Video Testimonials
If possible, acquire video testimonials from your customers for use on your website, social media pages, and throughout your online marketing strategy.
Video testimonials allow future clients to hear directly from current customers, which establishes a deeper level of trust and peace of mind.
Once you've captured these testimonials, integrate them throughout your digital presence. From emailing testimonial videos to sharing them on social media websites like LinkedIn, be sure to use your brand's video testimonials to your advantage.
Start Using Customer Testimonials to Your Advantage
If growth is on the horizon for your business, leverage customer testimonials as much as possible! These reviews attract and build confidence with new customers throughout the sales process.
Be sure your new customers can stay in touch with your business by getting a toll-free number today.