Instagram vs. Facebook vs. Tiktok: Which Social Media Channel is Best for Ads?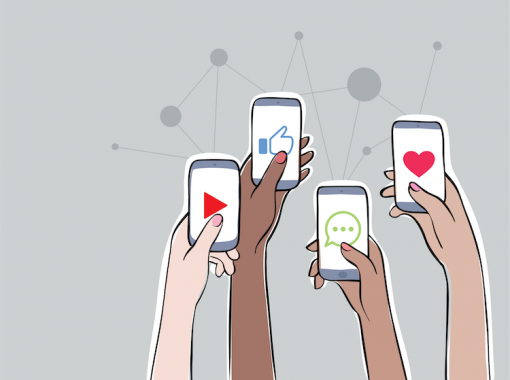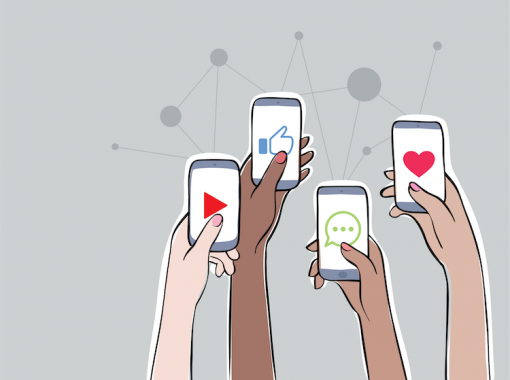 Social media is an integral part of our lives. From the moment we wake up until we lay back down in bed, we're constantly connected to our social feeds.
And advertisers know this!
As a marketer yourself, you know the importance and effectiveness of social media advertising. Considering that social media users spend approximately 144 minutes per day scrolling through their feeds, it's the perfect opportunity to capture their attention.
However, deciding which social media channel to run an ad campaign on can be a challenge. Instagram, Facebook, and TikTok are the top contenders — but are they the right platforms for your advertising efforts?
Today we'll explore each platform and show you how to decide on which social media network to run ads.
Before You Begin: Make Sure You Understand Your Audience
Running social media ads without a thorough understanding of your audience is pointless.
Without audience insights, you'll be grasping at straws trying to develop an ad campaign that generates real, valuable results.
Before you begin to think about which social media channel is the best for your ad campaign, you need to take a deep dive into your audience analytics. Ask yourself:
Who is my target audience? Define your target market using demographic data such as age, location, gender, income, and interests.
What are their needs? Determine your audience's needs and how your products or services can help them accomplish this.
What do they want? Needs are one thing; wants and desires are another. Take your audience insights a step further and discover what your target market truly wants from your brand.
What social media platforms do they use? This part is critical if you're interested in social media advertising! Identify which channel they use most often and run your ads there. If your audience uses TikTok but not Facebook, there's no reason to spend your valuable marketing budget on Facebook ads.
Without an in-depth knowledge of your target audience, you'll spend far too much money trying to capture the attention of an audience that's non-existent on that platform.
Next, What is Your Goal?
An advertising campaign without a goal will have difficulty accomplishing anything. After all, without defined goals, what are you aiming for?
Common social media advertising goals include:
Increased sales.
Audience engagement.
Event registration.
Your goals will also help inform your social media platform decision. Certain advertising objectives fare better on one platform versus another.
Choose a Social Media Advertising Platform: Instagram, Facebook, or TikTok
After you've set the foundations for your ad campaign, it's time to choose a platform. So, is Instagram, Facebook, or TikTok right for your business? Let's find out.
Instagram
With more than one billion users on the platform, it's safe to say most of your audience probably uses Instagram. On average, the platform tends to attract more females than males and skews to the 18- to 29-year-old crowd.
Instagram has also reported that users visit and interact with at least one business profile per day, making it a good advertising option for B2C companies.
Pros:
Owned by Facebook, which makes campaign organization and coordination slightly more streamlined
Ideal for highly visual campaigns
The top social media network for young adults
Generates far more engagement than Facebook ads
Cons:
A younger audience means less purchasing power or sway
Not ideal for brands with an older audience or B2B market
Additionally, Instagram is heavily favored by brands engaging in influencer marketing efforts. Paid ads can also be linked to influencer campaigns, making it easier for brands to track Instagram content results.
Instagram is best for your social media ads if…
Your product is highly visual and you can execute visually stimulating advertising content.
Your audience is slightly younger.
You're looking to generate engagement and brand awareness.
Facebook
When people think about social media advertising, they think of Facebook — the platform that started it all.
With nearly three billion users, Facebook continues to dominate the social media landscape even as users turn to newer platforms. Compared to Instagram, Facebook has more male users but only by a small percentage.
For brands looking to advertise to adults, approximately 70% of adults report being active Facebook users.
Pros:
Intricate targeting features due to a high volume of users
Wide range of ad formats and placements
Ideal for targeted sales efforts such as limited-time discounts and promotions
Cons:
High competition due to large volume of advertisers
Offers B2B advertising audiences but limited in nature
Facebook's overall audience tends to have a higher average income than Instagram or TikTok. Hence, why many advertisers choose to heavily target their efforts to this platform.
Instagram is best for your social media ads if …
You need to target an older demographic with disposable income and a college degree.
You plan to run a sales promotion.
Your campaign requires targeting multiple audiences or markets.
TikTok
TikTok is the newest social media channel to hit the market. First popular with far younger audiences, TikTok gained popularity with the older crowd during the COVID-19 pandemic.
As a result, the quick video sharing app only has 800 million users but is rapidly growing.
While the app does have a younger audience than Instagram and Facebook, it has a larger male audience (approximately 55% of users.)
TikTok's advertising platform is relatively new and is gaining new features regularly.
Pros:
Highly engaged users between the ages of 16-29
New, creative advertising options such as hashtag challenges and brand takeovers
Ability to be among the first to advertise on a global social media platform
Cons:
A new social advertising platform means the potential for change regularly
Not ideal for targeted sales efforts
Potential difficulty reaching older audiences
TikTok advertising is best used to generate brand awareness, collaborate with influencers, and garner engagement from new audiences.
TikTok advertising is best for your brand if …
Your target audience is between the age of 16 and 29.
You can execute highly creative and interactive ad campaigns.
You're looking to gain virality.
So, What'll It Be?
No single social media channel is best for advertising. It all depends on your audience, goals, and needs.
So, which social media channel is the best option for your brand?