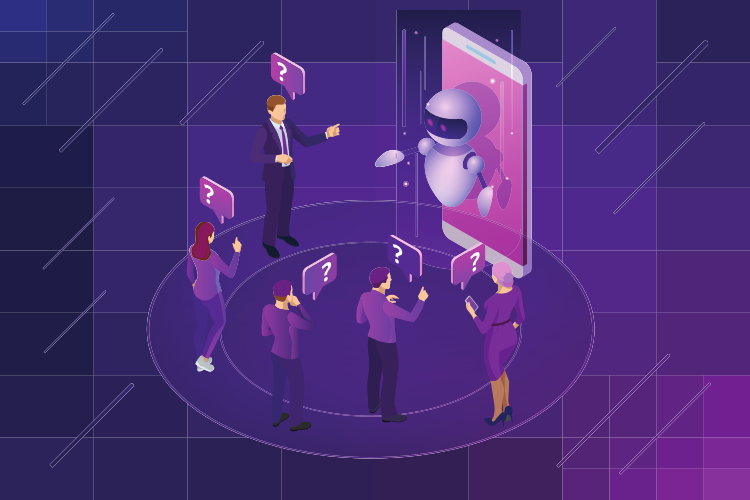 What's the Difference Between Call Tracking and Call Intelligence?
If there's one thing all marketers want, it's data.
Demographic data, sales data, channel data — you name it. No matter if it's quantitative or qualitative data, they'll take it! This data helps us do our jobs better and constantly improve our strategies to best achieve our defined objectives.
But, when leads are calling a company, how are we supposed to collect that valuable data? Do we hope and pray that the representative will take accurate notes and ask the right questions? Of course not. We rely on call tracking and call intelligence technology.
Call tracking phone numbers and call intelligence systems are two vital assets marketers can use to gain insight into their offline leads. But, before you sign up for either option, it's important to note the distinct differences between call tracking and call intelligence systems. Read on to learn more.
What is Call Tracking?
Call tracking refers to the practice of using toll-free or vanity phone numbers to discover and report how customers found your business information.
It's been proven time and time again that customers who perform a local search on their phone will either call or visit the store within 24 hours. However, if the small business doesn't have call tracking enabled or uses a local phone number, they won't be able to determine how that customer learned about their brand.
For marketers implementing multiple online and offline campaigns, it's imperative to track every lead generated from each channel. Yet, without call tracking, only a portion of the lead data is accurately reported.
With this in mind, call tracking phone numbers can be implemented across marketing campaigns on channels, including:
Print flyers
Google My Business listings
Social media profiles
Email signatures
TV and radio ads
Billboards
Each channel is assigned a designated toll-free or vanity number. This way, you know exactly which marketing effort generated which lead.
Additionally, call tracking phone numbers can be used to monitor call volumes and frequencies for multiple locations, including franchises or satellite offices.
3 Benefits of Call Tracking Systems
Accurate Reporting: Without the ability to factor in offline lead data, all ROI reports would be deemed inaccurate. By implementing a call tracking phone number, marketers can ensure that all results are accurately reflected.
Proper Budget Allocation: If metrics such as ROI and the number of leads generated per channel are not accurately reported, the marketing budget will not be properly allocated. For example, while the leads from a social media advertising campaign are recorded online, leads generated via a radio advertisement would not be tallied unless a call tracking number was included.
Identify Top Performing Channels: Through call tracking, companies can identify which channels are generating the most online and offline leads. By including phone leads into the equation, it becomes crystal clear which channels are the best for accomplishing your marketing goals.
What is Call Intelligence?
Call intelligence platforms take call tracking to the next level.
In addition to uncovering the source of the call, these systems also provide contextual information such as:
Call location
Call recordings
Call notes (from sales agent)
Robust caller profiles
In-depth reporting
This rich data provides marketers with yet another layer of information to use when planning their campaigns and strategic efforts.
Call intelligence platforms can also be connected to your customer relationship management (CRM) platform for interdepartmental use. Your sales team can use call recordings and notes to better understand the caller's intent and needs before reaching out to close the deal. Or, your customer service team can analyze call recordings to understand what pitfalls are occurring in the overall customer experience.
Which is Better: Call Tracking or Call Intelligence?
Both! In fact, it's highly recommended that brands use both call tracking phone numbers and call intelligence systems.
By leveraging both call tracking and call intelligence systems, brands can enjoy accurate reporting, in-depth call information, and optimized marketing and sales strategies. Without either option, you're essentially promoting your business blindly or without any direction.
When used in tandem, call tracking and call intelligence systems also enable brands to become more in-tune with the needs of their sales prospects. You'll discover how they find your brand, what problems they have, and other contextual data that can be actively used throughout the sales process to foster a lasting customer relationship.
Secure Your Toll-Free Phone Number and Get Started
When you opt for a 1-800 toll-free number from 800.com, you'll enjoy call tracking features on top of premier call intelligence options such as:
Call recording
Call notes
Call reports
To begin, choose your vanity number or select a randomly generated toll-free number!