How to Run a "Text to Order" Campaign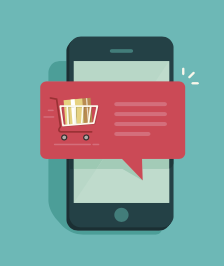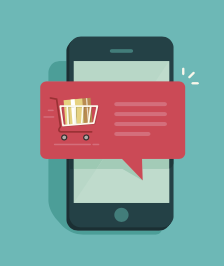 Nowadays, customers don't want to wait in line or jump through hoops to place an order. We want things fast, and we're unwilling to deal with complicated processes.
Fortunately, with advancements in text marketing capabilities, businesses of all sizes can execute a "Text to Order" campaign, enabling customers to quickly and efficiently place an order.
But, running such a campaign requires a few crucial steps.
We'll show you how to get started and put together a cohesive "Text to Order" campaign that drives consistent orders for your business.
What is a "Text to Order" Campaign?
Also known as a text-to-buy campaign, Text to Order campaigns are exactly as they sound. These campaigns enable customers to place an order with your company via text message.
Rather than visiting a store in person or shopping online, all your customer has to do is text your business with the order they want to place, and voila!
It's that easy.
These campaigns provide a few benefits for customers and businesses alike:
No More Checkout Ghosts — Between shipping and entering credit card information, customers need to complete several tasks to place an order online. With Text to Order campaigns, customers can check out quickly and efficiently with preloaded billing and shipping information.]]\
Relationship Building Channel — Your company texts don't have to sound like a robot sent them. Integrate your brand voice into each text message you send and build a relationship with your customers. Make it conversational!
There are two ways to approach Text to Order campaigns:
Send Text Offers to Customers — Through this option, businesses can send customer text updates about inventory, promotions, and new products. From here, customers can respond with their order details to start the ordering process.
Customer-Initiated Orders — Each business receives a shortcode phone number. Customers can text a specific keyword to the shortcode to enroll in text-to-order campaigns and place their orders. This approach applies a more conversational experience to ordering.
How to Set-Up & Run Your First "Text to Buy" Campaign
You know the power of text marketing and are ready to jump in. So, let's get started! Follow these steps to create and implement your first Text to Order campaign.
1. Decide on a Text to Order Approach
Of the two campaign approaches described above, which best suits your business operations?
Ask yourself:
Am I able to execute on custom orders as they are placed?
Would I rather control what products, services, or items can be ordered?
Do I want to drive consistent order growth or sporadic sales?
If you want more control over what customers purchase and when opt to send discounts and Text to Order opportunities directly to customers.
If you'd rather let customers order as they need via text message, customer-initiated ordering processes will work perfectly for you.
2. Determine Which App or Texting Service Works Best for You
To run a Text to Order campaign, you'll need to use a text marketing app or software platform. But you can't choose any old app.
Your chosen service needs to:
Integrate seamlessly with your POS or eCommerce store
Fit your available budget
Offer user-friendly functionality to customers
Try to find an app or platform that fits all three of these needs. Otherwise, one or more areas of your campaign will suffer.
A few of the top text marketing services include Klaviyo, SMSBump, and PostScript.
3. Set Up Text to Order Workflows
Once you've chosen an app and created an account, it's time to design your workflows.
Workflows are a sequence of texts, triggers, and events that initiate and complete the Text to Order process. These automated workflows need to be well thought out and tested before going live to your audience.
Consider what experience you want customers to have when they place an order and how your workflows can accomplish this. Workflows should include messages at every stage of the ordering process from order placement to fulfillment.
When your workflows are ready to rock, make them live and start generating additional revenue through your Text to Order campaign.
4 of the Best Industries for Text to Order Campaigns
While Text to Order campaigns can be utilized for nearly every industry, these four markets experience the greatest success with this tactic.
1. Restaurants
Third-party ordering apps take a hefty commission or cut from every order. Let customers order from you directly with Text to Order takeout and delivery campaigns.
2. eCommerce
No matter if you sell apparel or craft goods, Text to Order campaigns can drive eCommerce sales from all over the world.
3. Retail
Add a new sales channel for your retail store by allowing customers to place an order via text message when new inventory arrives, or you launch a sale.
4. Appointment-Based Businesses
Text to Order functionality can apply to appointment-based businesses like hair salons and healthcare facilities, too. Instead of texting to place an order, customers can text to schedule an appointment!
Give your customers an efficient and effective way to do business with you by launching a Text to Order campaign today.