5 Creative Uses for SMS Marketing Other Than Sales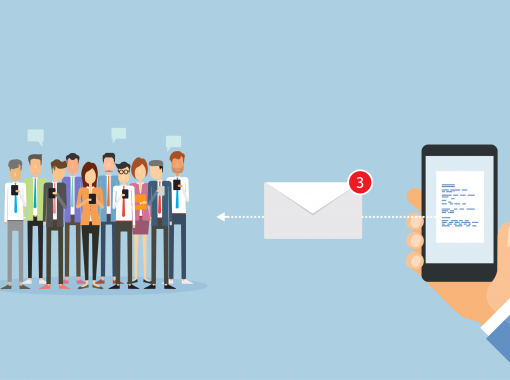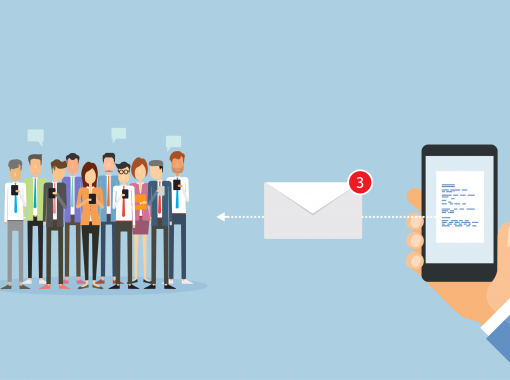 Have you ever had sticker shock over the price of marketing software or tools? Some platforms are hundreds of dollars (if not more) every month. For small business owners looking to stretch their budgets as far as possible, these tools are out of reach.
Fortunately, through SMS marketing, small business owners can increase their return on investment (ROI) without massive initial investments or monthly bills.
What is SMS marketing?
SMS marketing involves sending promotional campaigns and/or transactional messages to customers via text message (SMS). While companies primarily use this platform to distribute discounts and deals or push a sale through the purchase process, it also has several other creative uses.
For instance, restaurants and bars can use SMS marketing to notify patrons of their table/order status, issue receipts, and send discounts to customers. E-commerce businesses can also use SMS marketing to share shipping updates, new products, and remind customers about products left in their online cart.
The Benefits of SMS Marketing
On top of the added convenience for customers, SMS marketing provides business owners with advantages including:
Higher Open Rates
Average email marketing open rates range from 15% to 25%, and marketers are thrilled when their emails receive this kind of performance.
SMS marketing, on the other hand, boasts a remarkable average open rate of 82.1% with some campaigns reaching a 98% open rate.
For businesses that need to have a message seen by a majority of their customers, text messaging is the way to go!
Reaches Customers Where They Are
Aside from our wallet and keys, what's the one thing we never leave the house without? Our phone.
SMS marketing reaches customers wherever they are through the device they use the most. And, as you'll see from these statistics, it clearly works:
Text messages have a 209% higher response rate than phone, email, or Facebook.
67% of smartphone users in the U.S. like to receive service-based messages from their banks.
The average person takes 90 seconds to reply to an SMS message but 90 minutes to respond to an email.
75% of consumers are okay with receiving SMS messages from brands once they've decided to opt in.
Integrates With Existing Marketing Tactics
SMS marketing can be seamlessly added to any existing marketing strategy. Did you add a new product to your online store? Let your top customers know in a text. Looking to drive engagement on a new social media video? Give customers a first look by sending the link through a text. Text messages will supplement every part of your marketing strategy, from email marketing to e-commerce growth.
Simple Communication Tool
How much simpler does it get than sending a text? Yet, for such an easy tool, it offers businesses a versatile array of options. Business owners can easily send messages to different segments of their customer base and completely customize each message to meet the needs of the respective campaign or goal.
Budget-Friendly
Best of all, SMS marketing is a wise choice for budget-conscious businesses. With such high success rates and an affordable monthly cost, adding an SMS marketing service to your strategy is a no-brainer.
5 Ways to Use SMS Marketing Other Than Sales
The majority of companies use SMS marketing for sales purposes. And why wouldn't you? It's effective and drives revenue!
But, there are so many other creative ways to use text messaging to your advantage.
Consider trying SMS marketing for uses like:
1. Event Marketing
Does your company host or participate in local events? If so, use SMS marketing to invite attendees, manage RSVPs, send event updates, and provide attendance confirmations. Plus, get guests excited by sending out little event teaser messages leading up to the big day.
2. Loyalty Programs
From coffee shops to vehicle maintenance services, loyalty programs are everywhere — and customers love them!
If your business has a loyalty program, allow customers to receive program updates via text messaging. They can discover when they've earned points and what their next reward is and keep tabs on their loyalty status all from their messages. You can also send out company news and updates through your loyalty program texts.
3. Customer Service
Did you know, if given the choice between a text message and phone calls, more than 50% of consumers would prefer text messaging for customer support?
To enhance a customer's experience with your business, let them text their concerns or needs to your team. By opting in to such a service, they'll have access to quick solutions to their predicament. Be sure that the communication is still empathetic, helpful, and directs the customer in the right direction — just like you would over the phone.
4. Market Research and Customer Surveys
Want to learn more about your target market? Poll the audience through text message surveys. Send customers a quick and easy survey with a few questions that can be accomplished all via text messaging. With such high SMS open rates, you're sure to get several engaged responses.
5. Account Notifications
From doctor's appointment reminders to subscription renewal notifications, you can update your customers on their account status all via text message.
Whether you run a salon and want to remind customers of upcoming appointments or you operate a gym and need to let customers know their membership is set to expire, text messaging is the perfect platform for quick communication.
Try SMS marketing today!
SMS marketing is an affordable and worthwhile investment for businesses looking to increase their revenue and improve customer relationships without draining their accounts.
Add text messaging to your marketing strategy and watch the results roll in.