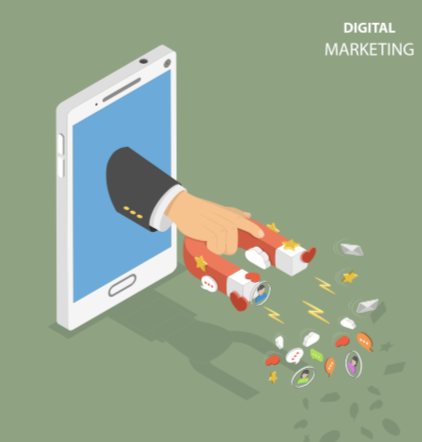 7 Text Marketing Best Practices to Implement Today
If you're among the many businesses deciding to make the leap and implement a text marketing strategy, congratulations! You're one step closer to building a loyal audience and increasing revenue across your company.
But first, you'll need to understand what you've gotten yourself into.
Text message marketing is a proven marketing tactic that boasts a multitude of benefits, including:
Elevated engagement and open rates.
Simple and cohesive sales cycle integrations.
Practical communication applications for customers and business owners alike.
As with any marketing strategy, there are a few best practices you'll want to take advantage of for the best chance of success.
Be sure to start your SMS marketing campaigns off right by following these seven best practices:
1. Use a Memorable Shortcode
Text message marketing platforms provide businesses with the option to use a shortcode phone number. This option is a 5 or 6-digit number that customers can text to opt-in to messaging or communicate with your business.
There are two main types of dedicated shortcodes your business can use:
Random shortcodes: These codes are generated at random. You will not have control over which digits are provided to you.
Vanity shortcodes: Similar to a vanity phone number, these 5 or 6-digit codes respond to their alphanumeric counterparts. For instance, if you operate a coffee shop, you can choose to have a vanity shortcode of 263333 (COFFEE). Keep in mind, while memorable, vanity shortcodes tend to be a bit pricier.
No matter which option you choose, make sure your shortcode is easy for customers to remember.
2. Only Send Messages to Confirmed Subscribers
Never send unsolicited text messages to customers who have not opted-in to receive texts from your business.
Businesses can get into serious legal trouble if they are found to be texting customers who have not provided their permission to be contacted.
With this in mind, make sure opting into your text messages is simple for customers to do!
Many businesses prefer to add this option to their POS system as part of the payment process, or as a step in the checkout process online. Be sure to include an opt-in form on your website and in email newsletters, too.
Pro Tip: Make sure your text message marketing information and disclaimers are clearly stated before customers sign up.
3. Balance Automation & Real-Time Responses
One key benefit of SMS marketing is the ability to create automated workflows and responses. While these make your life significantly easier, they don't provide the same connection a real-time message does.
Be sure to have a healthy mix of automated and real-time responses to also build lasting customer relationships via text message.
4. Don't Be an "Over Texter"
The last thing your customers want is to be peppered with endless messages from your business. They'd rather receive the latest news, promotions, and updates at regular intervals.
Don't spam your customers' phones. Instead, develop a schedule of texts that provide value to your customers.
5. Create Exclusivity
As consumers, we often want to feel that we're part of something greater. This is why companies develop membership groups or pledge a portion of their proceeds to a cause.
To increase the likelihood of customers signing up for your text message marketing platform, deliver a value they can only get there.
For example, if you are launching a new line of merchandise. Instead of blasting it across all your promotional channels, your text marketing subscribers get the news first! This gives them the exclusive opportunity to shop and buy before anyone else.
On top of being a reason to subscribe, it helps foster a loyal brand following for your business.
6. Personalization is Key
When you receive junk mail at home, what do you do? Throw it away.
Unless the mail has direct value or meaning to your life, it goes right in the trash.
The same concept applies to receiving a text. If you get a message from a company that's clearly a text blast to all its customers, chances are you'll delete it.
Using personalization tactics not only increases the chance of subscribers interacting with your content but also makes them feel like they're connected to your brand.
And personalization goes beyond inputting their first name. You can leverage everything from past purchase history to geographic location to make your texts seem more personal.
7. Consider Time Zones
If your company operates across the country or the globe, you must factor in time zones when scheduling text message marketing campaigns.
Sending a text at 8:00 am Eastern Standard Time means folks in California receive it at 5:00 am! Probably not the best time to text people about your business…
Try to stick to a timeframe that works for all of your customers, where possible. The last thing you want is people opting out over an early morning text message!
Add These Best Practices to Your SMS Marketing Strategy
Using these tips, you will be better prepared to start executing your new text message marketing campaign.