10 Books Every Marketer Should Read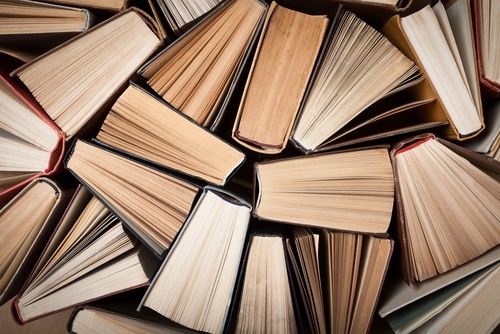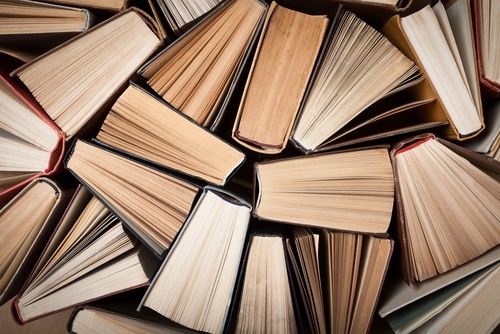 As a marketer, you're constantly looking for ways to improve your skills and stay ahead of the game. What better way to do that than by picking up a good book? Reading not only broadens your knowledge and perspectives but also helps you better understand the industry, your audience, and yourself.
In this article, we've compiled a list of 10 books you should read if you're in marketing, from classic works on psychology and persuasion to contemporary guides on SEO and innovation. Whether you're a seasoned pro or just starting out, these books will empower you with the insights, tools, and inspiration to help you be successful in your career.
Table of Contents
1. Influence: The Psychology of Persuasion by Robert Cialdini
In this classic book, Robert Cialdini explains the six principles of influence and how they can be used in marketing and persuasion tactics. It will help you build a deeper understanding of human behavior and how we make decisions and is a must-read for anyone who wants to create effective and ethical marketing campaigns.
2. Made to Stick: Why Some Ideas Survive and Others Die by Chip Heath and Dan Heath
Made to Stick is a book that will explain what makes a new idea interesting and worthy of remembering. With real-life examples and practical tips, this book helps marketers create messages that will resonate with their audience, be remembered, and drive results.
3. Purple Cow: Transform Your Business by Being Remarkable by Seth Godin
Purple Cow is a short book with a strange title that emphasizes the importance of being remarkable in a crowded market and provides strategies for creating products and services that stand out. It encourages marketers to think outside the box and push boundaries in order to captivate their target audience and drive growth.
4. The Art of SEO: Mastering Search Engine Optimization by Eric Enge, Stephan Spencer, and Jessie Stricchiola
This book provides a comprehensive guide to optimizing a website for search engines and improving online visibility. It covers a wide range of topics, including keyword research, on-page optimization, technical SEO, and link building. If you're looking to improve your SEO skills, this book is for you.
5. Blue Ocean Strategy: How to Create Uncontested Market Space and Make Competition Irrelevant by W. Chan Kim and Renée Mauborgne
Blue Ocean Strategy provides a framework for carving out new markets without even considering your competition. It encourages marketers to think beyond the limitations of existing industries and create new demand in untapped markets. With real-life examples and practical guidance, this book is a must-read for marketers looking to create a lasting competitive advantage.
6. The Power of Habit: Why We Do What We Do in Life and Business by Charles Duhigg
This book explores the science of habit formation and how it can be harnessed to achieve personal and professional goals. From it, you will learn how habits are formed, how they can be changed, and how you can leverage this knowledge to influence consumer behavior.
7. The 22 Immutable Laws of Marketing: Violate Them at Your Own Risk! by Al Ries and Jack Trout
The 22 Immutable Laws of Marketing gives marketers a set of rules for creating successful campaigns based on decades of industry experience. It emphasizes the importance of focusing on a specific target market, being first in the market, and avoiding common marketing pitfalls.
8. The Content Code: Six Essential Strategies for Igniting Your Content, Your Marketing, and Your Business by Mark W. Schaefer
Content is king, and this book examines six techniques for creating and promoting content in a crowded digital landscape. It emphasizes the importance of creating content that resonates with a specific audience and will give you practical advice on how to build an engaged online community.
9. Contagious: Why Things Catch On by Jonah Berger
Contagious: Why Things Catch On explores the science behind why certain ideas and products become popular while others simply fade away. If you are a marketer wondering why products and ideas go viral, this book identifies six key principles for creating contagious content, including social currency, triggers, and emotion.
10. Building a StoryBrand: Clarify Your Message So Customers Will Listen by Donald Miller
If creating a clear and compelling brand message that resonates with your customers is one of your goals, this book is for you. It emphasizes the importance of identifying your customer's pain points and positioning the brand as the solution through a customer-centric narrative that is easy to understand and memorable.
The books on this list represent a diverse range of perspectives, genres, and disciplines, all of which are essential to the modern marketer. From understanding the psychology of persuasion to telling the story of your business and products, these books will give you the skills, knowledge, and motivation you need to take your marketing game to the next level.
We hope you find this list helpful, empowering, and thought-provoking and that you use it as a starting point for your own reading journey. Learning is an ongoing process, and there's always more to explore. So keep reading, keep growing, and keep improving your marketing skills and knowledge.