Why Virtual Events Are Important for Your Sales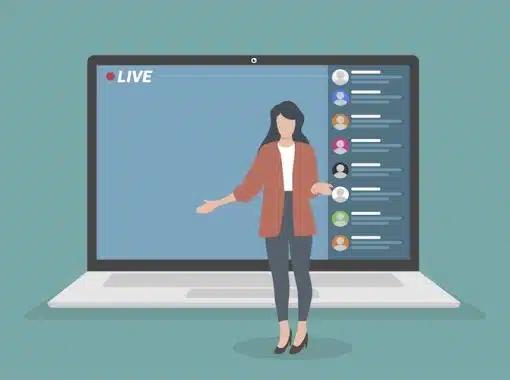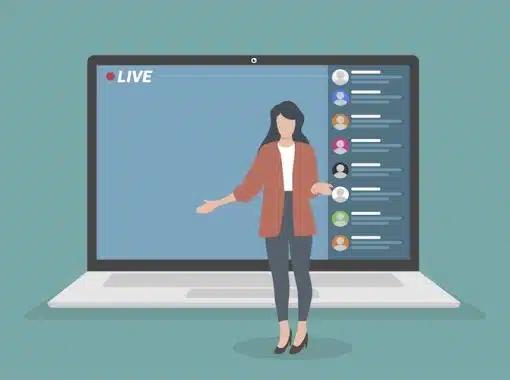 The overall market for meetings, conferences, exhibitions, and similar events is around $1 trillion, with virtual marketing comprising about 40%.
But is your company using virtual events to their fullest potential? They can be an excellent, cost-effective way of interacting with customers. They also allow you to gather analytics that wouldn't be available during a traditional meeting.
Here's a breakdown of how virtual events can play an important role in your sales support strategy.
Make Interactions More Accessible for Your Target Audience
By using virtual events, you give your customers the accessibility they need to get the information necessary to make business decisions. In this way, you enable your customers to act on, instead of just thinking about, your offering. Because they can interact with your people and products on a wide array of devices, they can do so on their own terms.
For example, you can hold a brief, half-hour presentation about key product features and how they can address customer pain points via videoconference. Customers from across the country and even around the world would be able to attend. This is particularly important if they don't have the time or ability to travel to a physical meeting. By giving them a virtual venue to interact with your offering, you make learning about how you can solve their problems as easy as clicking on a YouTube video.
Spend Less on Impactful Events
If you've ever had to plan an in-person conference, meeting, dinner, or presentation, you know how expensive it can be. But with a virtual event, the majority of the big ticket items cost little to nothing. For example, you don't have to invest heavily in:
The travel expenses for those going to present or showcase your offering
Food or entertainment to keep your guests engaged and happy
Physical marketing collateral you may hand out to increase brand awareness
When you think about it, the above items aren't essential to your marketing strategy. In other words, they aren't really what people want when they attend a marketing or sales event. They're there to investigate a product or service that can solve an important problem. You can give them the answers and data they need using a virtual event without spending a lot of money on auxiliary items.
Leverage Audience Analytics
Audience analytics is perhaps the most underutilized aspect of a virtual event. For example, with an in-person event, it can be difficult to collect accurate audience data, at least without making them spend extra time filling out physical forms.
But with a virtual event, such as a conference, you can collect data that can be used for analytics, such as:
Where participants went and how much time they spent there
Which continent held your attendees' attention the longest
Where people connected from
When people connected and how long they stayed at the overall virtual event
How many people came back to watch recordings of individual sessions
The number of people that visited your website, navigating to it directly from a link in a virtual conference room
Gather Data to Inform the Sales Process
With any event, virtual or otherwise, it's important to quantify the connection between the event and a boost in sales. With in-person events, this can be difficult and time-consuming for an already busy sales team. However, it's much more straightforward if you use virtual events.
For instance, anytime you participate in or hold a virtual event, you can give attendees access to various phases in your sales funnel. For example, you can enable them to click on links for:
Product demonstrations
Chat sessions with support staff
Interactions with salespeople that handle different phases of the marketing funnel, from initial interest to finalizing the sale
Product information or spec sheets
Digital marketing collateral, such as videos, infographics, and e-books
Phone calls using vanity toll-free numbers
You can then collect data regarding which sales tools or people participants chose to interact with immediately following or during the virtual event. In this way, you make it far easier for your sales team to correlate elements of your virtual event with how they impacted the buying process.
Virtual events open a range of possibilities for different ways of supporting the sales process. Whether you use them to make your events more accessible and less expensive or to incorporate data analytics, they're a great tool for helping your sales team score more wins.