What is a Virtual Receptionist?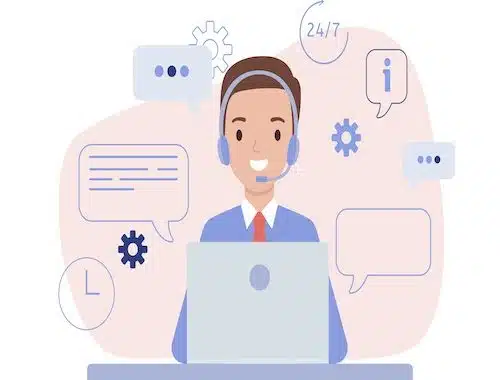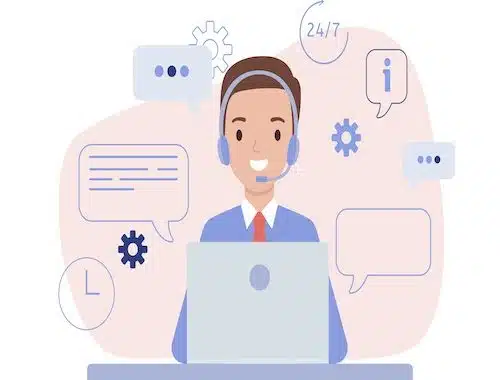 Often the first point of contact a customer or potential client has with your business is through the phone. The traditional approach to handling calls in a business is hiring a receptionist that comes into the office every day, answers phone calls, and directs those calls to the right party. It is an important role in a business because a receptionist has to make the right first impression.
A business owner that depends on incoming phone calls must make them a priority, but not every business has the resources to hire a full-time receptionist. This article will explain what virtual receptionists are and how they may be an option for small businesses.
What is a Virtual Receptionist?
A virtual receptionist is a professional that works for an agency. They answer the calls for businesses that are clients of the agency and direct them to the appropriate person in those businesses. They will also take messages and forward them to team members and do much of the same tasks an in-house receptionist would do.
A virtual receptionist may be located in a different state or country than the business they handle calls for but function as an employee in that business. Customers and clients will never know they are talking to an outsourced virtual receptionist.
What Does a Virtual Receptionist Do?
Virtual receptionists can provide all the same services as an in-house receptionist depending on the agency you choose. Here are some services to look for:
Handling incoming calls: They give your customers a real person to talk to instead of a robot, adding professionalism and a personal touch.
Taking messages: They can record caller information and reasons for calling and forward them to the relevant party.
Forwarding calls: They can route calls to the people in your business best suited to handle them and help resolve customer inquiries quicker.
Managing appointments: They can schedule appointments and add them to your calendar.
Answering questions: If you provide them with a list of questions and answers, they can answer questions that callers have about your business without involving your staff.
What Are the Benefits of a Virtual Receptionist?
Many businesses have discovered that a virtual receptionist brings all the benefits of an in-house receptionist and more. Here are some of the top benefits.
Save Money
While virtual receptionists are a good choice for small businesses, they can help businesses of any size save money. The business doesn't have to pay the salary of a full-time in-house receptionist, provide them with benefits, buy equipment for them to use in the office, or deal with a long-term contract. Using virtual receptionists can reduce operating costs by up to 78%.
Free Up Time
Small business owners have to play a lot of roles in their business. Outsourcing your phone calls to a virtual receptionist allows you and your staff to focus on more important tasks. Incoming phone calls are important but multi-tasking only goes so far and your customers deserve the full attention of someone trained in customer service.
Improve Customer Experience
You are good at what you do, and virtual receptionists are good at what they do, which is customer service. When you hire one, you can be sure that your phone calls will be handled will professionalism and will have a positive effect on the customer experience.
24/7 Support
One benefit you get from a virtual receptionist that you won't get from an in-house one is 24/7 support. Your business may be closed in the evenings and on the weekends, but your virtual receptionist will still be able to take care of customer inquiries while it is.
Professionalism
When a receptionist answers your phone, it tells customers they are calling a professional organization that cares about their customers enough to have a real person answer phone calls.
Virtual Receptionists vs. Answering Services
While sometimes these terms are used interchangeably, there is a difference. An answering service provides very basic features. An answering service will answer phone calls, take a message, and make sure that message is delivered to the right person, but that is all they will do. With a virtual receptionist, you also get features like call routing, appointment management, and more.
Getting Started with a Virtual Receptionist
A virtual receptionist can bring true value to your business. Businesses that don't have the budget for a full-time in-house receptionist can provide the professional etiquette that gives your customers and clients a great first impression of your business.
If you are considering getting a virtual receptionist for your business, there are a few things you have to consider upfront. Make sure they are available during your business hours in your time zone. Also, be sure to have a list of policies and procedures you want them to follow, so they can be ready to work once you find the right one.
To add to your business's professional image, consider getting a vanity 800 number from 800.com that fits your brand and comes with a virtual phone system that will make integrating a virtual receptionist into your workflow seamless.