Text Message Marketing vs. Email Marketing: Which is Better?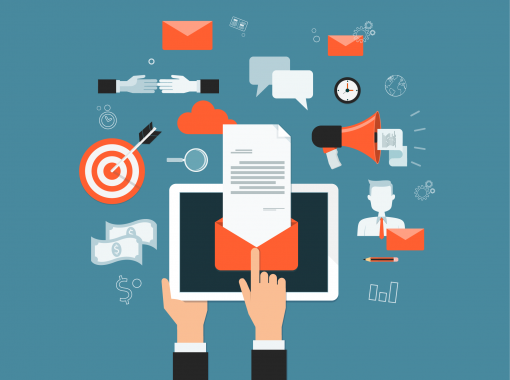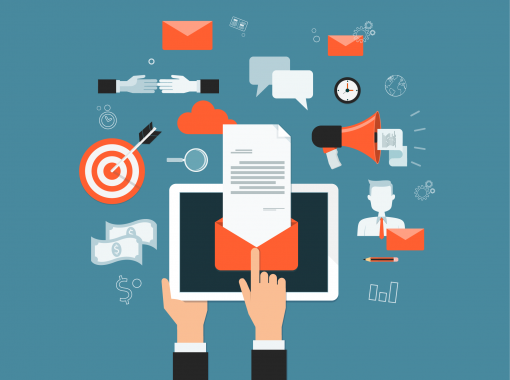 Data from Pew Research shows that approximately 96% of Americans own a cellphone and 81% own a smartphone. Research conducted by Small Biz Trends demonstrated that the typical open rate for emails throughout all US industries is 18% and the average click-through rate for consumers receiving these emails is 14.10%.
The first email was sent in 1971 and the first mass email in 1978 promoting DEC machines to 400 recipients via Arpanet. While email marketing has changed significantly in the last 4 decades, it can still be an effective marketing tool for your business today.
But if you haven't already started, you may want to consider using text messaging to promote your products or services. The following content discusses text message marketing and email marketing—and which one might be better for your business.
Using Email Marketing Strategies
The last thing you'll want to do is spend time sending marketing materials to incorrect email addresses. That can be avoided by using an Email Checker, which is a free online tool where you can identify whether or not an email address is accurate.
Necessary Factors
There are four important factors to implement in your email marketing campaigns:
Include an opt-in feature to your email subscription list
Ensure confirmation emails get emailed to subscribers
Regularly review email addresses for current information
Implement streamlined unsubscribe features for easy use
Ensure that your email content is mobile-friendly with these tips:
Streamlined Content – Include a simplified subject line with less than 40 characters and single-column templates for increased mobile engagement.
Loading Capacity – To increase loading time, keep the email width under 600 pixels with fonts between 13-14 pixels, and use smaller images.
Honed Focus – Improve conversion rates with a clear call-to-action (CTA), no attachments, limited links, and no menus to choose from.
Advantages and Disadvantages
A recent HubSpot Marketing Data Sheet shows that "email generates $38 for every $1 spent, which is an astounding 3,800% ROI, making it one of the most effective options available." Additionally, 46% of emails are opened on mobile devices.
Implementing an email campaign can be an effective way to communicate promotional material for your products and sales to customers and leads—provided you create streamlined, user-friendly content that is mobile compatible.
Email marketing campaigns are generally cost-effective. However, with the number of emails that your customers and leads are inundated with daily—you may find it difficult to capture their attention and entice them to open the email.
Another advantage is the capacity to send personalized emails by using their names and targeting products and services of interest due to their purchasing history. Additionally, if you have implemented AdWords campaigns, customers with Gmail accounts can receive highly targeted ads. Although not every email you send will make it to the recipient's main inbox, as it may end up designated as spam.
Takeaway
Email marketing campaigns are better than text messaging when you need to reach customers and leads with a longer and more intricate message. Find a balance with the number and length of emails sent per month—fewer than three is best.
Using Text Messaging Strategies
It's important to ensure that your text messaging strategy complies with the Telephone Consumer Protection Act (TCPA); consumers must voluntarily opt-in to receive SMS messages from your company. You can obtain consumer consent by having them complete consent forms through documentation, email consent, or opting in through your website.
The same criteria for creating user-friendly content applies to both emails and text messages. Simplicity is key and always improves recipient engagement for increased conversion rates.
Advantages and Disadvantages
According to Tech Jury, "75% of consumers are okay with receiving SMS messages from brands after they've opted in and SMS messages have a whopping 98% open rate."
Text messaging used to be a means to communicate just with friends and family. However, consumers are utilizing SMS messaging for various communications with businesses and brands that they like.
For example, consumers can report a power outage on an electric company's website and be alerted via SMS for updates. Doctor's offices and auto shops can send reminder alerts via text for appointments.
Text messaging can be effective, although it can cost more than email marketing depending on content length, the volume of messages, and issues like locality, etc.
Text messaging will likely be a more preferred method in immediately capturing the attention of the recipient rather than sending an email. SMS messaging still holds more of an immediacy factor in the minds of consumers than emails, as text messages are generally viewed more often than emails.
Takeaway
Text messaging is best for short marketing messages that get right to the point. If you need to reach customers and leads right away and have a highly targeted message that is urgent or contains limited time offers, SMS messaging is the preferred method of delivery. However, longer communications should be sent via email where you can utilize more engaging templates for a maximum effect.
Transform Your Marketing Strategy Today
Jumpstart the digital marketing strategy for your business by weighing the pros and cons—and identifying where you can utilize text messaging and email content in your promotional campaigns—to increase conversions rates and improve the bottom line for your company.
However, with the high 98% open rate for SMS messages, and the continually evolving tech-savvy consumers, implementing text messaging marketing strategies for the rest of 2020 and into 2021 may be better for your company.
Regardless of which strategy you choose to implement (or a combination approach), it's important to use A/B Testing with both email and text templates and to review analytics to ascertain open rates and click-through rates for links. Always be open to evaluating your current strategy and adjusting when necessary.