The Perfect Phone System For Non-Profits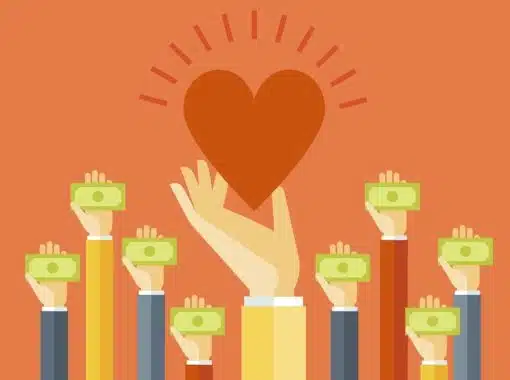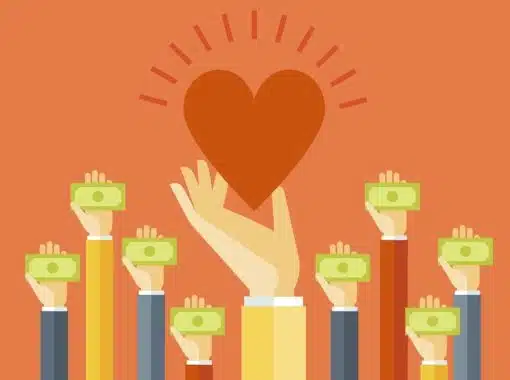 For non-profit organizations, choosing a phone system is a very important decision, and the truth is this decision can be more important for a non-profit than it is for a profit-based enterprise. The right phone system can not only support the operational and strategic goals of a non-profit but also reduce money spent on communications and allow for more time to be spent on an organization's mission.
In this article, we'll look at why a toll-free vanity number and virtual phone system from 800.com is a non-profit's best choice. But first, let's determine what type of phone system works best for a non-profit.
What Non-Profits Need From A Phone System
Despite the popularity of social media, email, and various chat apps, non-profits still depend on the telephone for most of their communications. Here are some of the features non-profits look for:
Affordability: Non-profits depend on donations and grants to run and must use those funds as effectively as they can. A phone system has to be affordable while still providing the other features non-profits need to operate.
Versatility: Non-profits often have employees that work from multiple locations around the country or world. They may also have volunteers who come and go on a regular basis. This means the right phone system should be accessible from the internet and should make it easy to configure new extensions, check voicemail, and do other necessary tasks from anywhere, with any device.
Reliablility: Non-profits do a lot of good work and their phone systems have to keep up with them. They have no time for an unreliable system that drops calls or that is not available for use or configuration 24/7.
Custom Features: Non-profits often need custom features with their phone system like voicemail, call forwarding, call recording, business texting, and more. With some phone systems, each new feature comes with a new fee. With others, all these features are included at no extra cost.
How 800.com Can Help Non-Profits
Phone systems have changed dramatically over the years. They no longer require a technician to visit your office and spend a week setting up new phone lines, extensions, and software. In fact, you can set up a virtual phone system at 800.com that will connect to current landlines and cell phones in minutes and there are many benefits to doing so.
Branding
When you call 1-800-FLOWERS, you know exactly who you are calling and why you are calling, and you will remember the number next time. This is the power of having a vanity phone number. Having one for your non-profit will make your phone number stick in your donors' minds. At 800.com, our advanced vanity phone number generator located on our home page will help you find the perfect number for your non-profit.
Volunteer Phone Extensions
Volunteers and even employees can come and go in a non-profit, especially for seasonal non-profits and it's important that donors and callers can reach them. Making sure that each of your volunteers is provided with a phone, keeping track of the lines, and doing so without a lot of extra expense and hassle can be almost impossible.
With 800.com, you don't need to provide phones for volunteers. Your volunteers can use their own phone and you can set up extensions for them that can be forwarded to any cell phone or landline. The same extensions can be used for any of your events. When volunteers come or go, you can simply add or remove their numbers from the system's extensions.
Fundraising and Event Information
Many times you will get calls from people who just want to know when the next fundraiser or event is. While the human touch is important for many of the calls you get, sending a caller looking for information on an event to a human agent can waste that agent's time.
For these calls, you can simply record a greeting about your upcoming events with time, directions, and more, saving everyone a lot of valuable time. With 800.com, you can add unlimited extensions and unlimited greetings.
Mass Texting
Mass texting is a valuable tool for non-profits. Text messages have around five times the open rate and click-through rate of emails and can help a non-profit reach its audience sooner. Mass texting can be used to encourage donations from past donors as well as thank them when they donate. It can be used to communicate events and announcements regarding your non-profit, so that important information gets more notice. Mass texting is also a great way to organize and motivate volunteers.
Customize Your Phone System to Your Non-Profit
At 800.com, you can tailor both your phone number and your phone system to the needs of your non-profit. You can start by searching for a toll-free vanity number that will be easier for your customers to remember by using the search form on the 800.com homepage.
Then, you choose your plan. For a non-profit that gets a lot of incoming calls, the Unlimited Plan is the best choice because it comes with unlimited toll-free calls from anywhere in the United States, Canada, and 16 other countries. We also have the Personal Plan which comes with 1000 toll-free minutes a month and the Pro Plan, which comes with five toll-free vanity numbers and 5000 toll-free minutes a month.
Once you choose your plan and checkout, then you can set up all the features of your new phone system. All of these features come free with your plan, no matter which plan you choose:
Call Recording
Fax Capabilities
Call Screening
Voicemail Boxes
Voicemail Transcription
800.com has everything your non-profit needs in a phone system, so why not get started today?