4 Reasons Why Voice Search is Beneficial for Your Business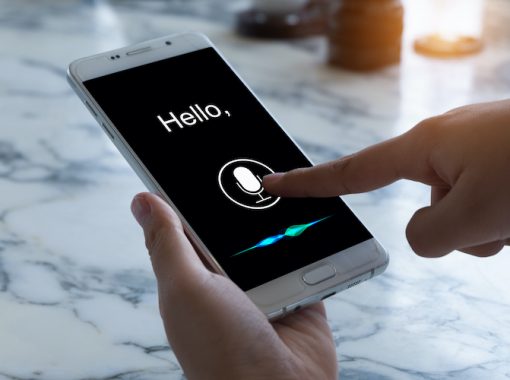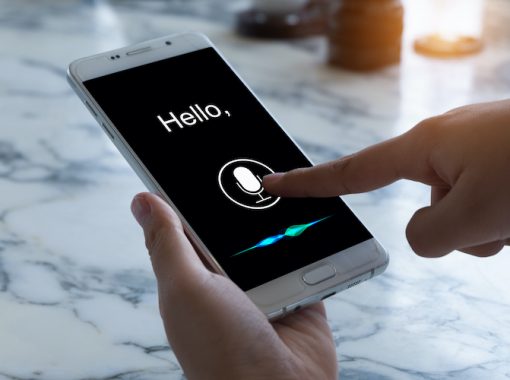 Since its introduction to our daily lives through Siri, Google Home, and the Amazon Echo, we rely on voice search for so much. From creating grocery shopping lists to quick searches for the nearest auto mechanic, voice search is ingrained into our new normal.
ComScore predicted that 50% of all searches would be voice searches by 2020.
But, what does this mean for business owners? Is it possible to take advantage of voice search and grow your business?
Yes, it is!
Voice search is the next marketing frontier for companies, marketers, and small business owners to embrace. And, voice search optimization services are starting to be offered at marketing agencies across the globe.
What is Voice Search?
Simply put, voice search refers to the process of using a user's voice to activate a search on the internet, a website, or within an app.
With this in mind, companies are now engaging in voice search optimization strategies. These tactics work similar to a search engine optimization (SEO) strategy, but with a narrow focus on searches completed using a voice assistant like Siri.
Since these searches are converted to text within the voice assistant's program, much of a voice search optimization strategy overlaps with an SEO strategy.
Wondering if voice search is the right focus for your small business? Here are four convincing reasons why taking advantage of voice search is a huge opportunity for businesses.
1. Reach More Customers through Voice Search
Spoiler Alert: Voice search results are generated from the top search engine rankings!
When customers ask a voice search bot like Siri a question, it uses the top results on Google to produce an answer. For instance, if a customer asks their Amazon Echo how to change a tire, and your answer is the top result for that key phrase, your website is the result they receive.
You're already optimizing your website with relevant keywords and phrases as part of your search engine optimization strategy, now it's time to add voice search to the list.
People searching for your business, products, services, and offerings through voice search are a prime sales opportunity — especially for local businesses looking to bring new customers through the door.
Since voice search is a relatively new technology and process, many of your competitors likely are not taking advantage of the opportunity. With this in mind, optimizing your content, website, and strategies to attract voice search customers ensures that your brand reaches new customers.
2. Voice Search Provides a Better Customer Experience
We've all experienced the frustration of trying to find an answer on the internet. Voice search, however, eliminates that aggravation through a streamlined question and answer process.
With this in mind, companies can leverage voice search to provide a far better customer experience.
Instead of scouring your website for hours of operation, an address, service information, and more, customers can simply ask their voice assistant for the answer.
If your website and content are optimized for voice search, Siri, Google Home, Amazon Echo, and other voice assistants will have no problem providing the correct answer.
And, since all businesses know the power of a positive customer experience, you're well on your way to a happy, satisfied, and loyal customer.
3. Improved SEO Campaigns
Since voice assistants pull information from the top ranking websites and content, this means that they derive most of their answers from featured snippets on Google.
However, while obtaining a featured snippet ranking on Google isn't easy, it's imperative for success when focusing on a voice search strategy.
To claim a featured snippet ranking for your chosen keywords and phrases, you must:
Ensure that all website and article content is up-to-date and accurate.
Create content that directly and thoroughly answers a question.
Follow all on-page SEO practices correctly.
Focus on topics to which your audience wants answers.
By adopting this question-and-answer content approach, businesses simultaneously enhance their overall SEO campaign with well-crafted content, improved search rankings, and a featured snippet spot on Google.
4. Increased Website Traffic
Improved SEO rankings + more customers = more website traffic!
Businesses looking to grow their online traffic, community, and ultimately, sales, will benefit from the boost in website visits voice search provides.
From your local map listing to highly-optimized articles, you can create and leverage content designed for voice search to drive targeted traffic back to your company website.
And what company doesn't want more website traffic?
Track Offline Leads Generated by Voice Search with a Call-Tracking Number
Wondering how many customers found your business through a voice search? Use a toll-free call-tracking phone number!
Tracking website form submissions and clicks only give you half of the full picture. Track your offline leads, too, by getting your toll-free number today.