What Is a Cloud Contact Center and How Does It Work?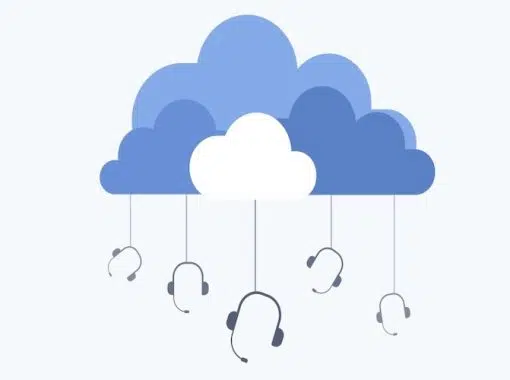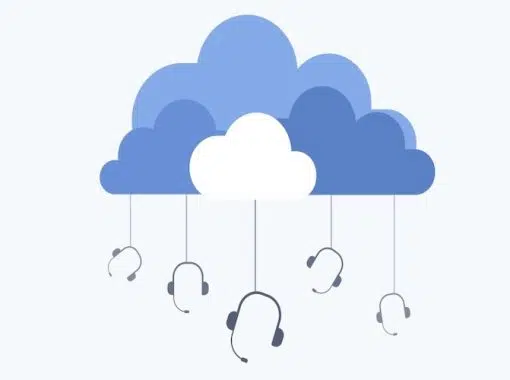 Businesses can manage the customer experience across phone, email, text, and social media through the use of cloud contact centers. Beyond just making and receiving calls, this software has sophisticated capabilities to manage all of a business's inbound and outbound communications. A cloud contact center solution enables businesses to keep track of every client request and boost agent efficiency by supporting more digital channels.
To better understand the differences between call centers and contact centers, their different operations, and their features, we have put together this guide.
What is a Contact Center?
In the past, contact centers were called "call centers" because businesses used phone calls to handle customer concerns almost exclusively. It is still true that customers primarily make phone calls when they want to contact a business, but now they also have other options.
These options can't be ignored. Customers who are online use the medium that is most readily available and easy to use. This is increasingly becoming social media. They can message your brand online through social media platforms without having to wait on hold or even talk to anyone. If these messages aren't addressed, they can hurt a brand or a business.
Customers may also text you instead of calling you. Old systems are not set up to handle business texts and can leave customers wondering why they are not being answered.
For these reasons, it is time to stop using the term "call center" and start using the name "contact center" along with the cloud-based omnichannel software that will help you connect with customers wherever they need help. With modern contact center software, agents can handle customer concerns and respond via phone, text, email, social media, and even video.
What is a Cloud Contact Center?
A cloud contact center manages all of your inbound and outbound voice calls, text messages, social media, and video chats from one dashboard. The contact center supplier will provide and manage all the servers, hardware, and maintenance involved. Unlike a PBX, you don't have to buy any expensive hardware and pay consultants or employees to manage it.
To get started, all you have to do is connect a cloud contact center to all of your media channels. The contact center will also connect to your CRM software, so customer details and information can be accessed and updated as you assist those who need help.
All you need to do is supply your team with workstations, headsets, and an internet connection since a cloud contact center runs purely online. Agents can then receive calls, emails, or text messages when they log on, allowing your brand to engage customers consistently over a variety of contact points.
Cloud Contact Center vs. PBX
This table shows a breakdown of some of the differences between a modern contact center and older PBX technology.
| | Cloud contact center | PBX |
| --- | --- | --- |
| Setup Time | A few days | A few weeks to a few months |
| Equipment | Basic headsets and software | Phones, hardware, software, and more |
| Scalability | On-demand | Requires physical hardware upgrades |
| Integrations | Numerous API integrations that are updated regularly | Limited integrations |
| Flexibility | Employees can work from wherever | Employees have to work from the office |
| Analytics | Advanced analytics that tracks every digital action | Very limited analytics |
Top Cloud Contact Center Benefits
The benefits you get from switching to a cloud contact center are numerous. Here are some reasons so many companies are moving their contact centers to the cloud.
Lower costs: It costs much less to get started, and the ongoing costs are also lower.
Designed for remote work: That's what the cloud is for. A cloud contact center is built from the ground up for remote and hybrid work.
Easy setup: Typically, all you have to install is software on each agent's computer. All the rest of the work and setup is handled by the provider.
Scalability: Cloud software scales as your business grows.
Productivity: When your agents can access everything they need to handle a customer's needs in one interface, they can get a lot more done.
Reliability: Cloud software backs itself up and tracks its own health. If there is an issue with one server, another will take its place.
Security: Cloud software providers abide by the strictest security standards to keep thousands of customers' data secure.
Integrations: Cloud contact centers provide third-party integrations that are updated regularly.
Analytics: The data collected from a cloud contact center can be combined with CRM data, sales data, website analytics, and more for a full picture of what is happening in your business.
Customer experience: When agents have access to everything they need in one place, and no channels get ignored, customers will be happier with the results.
Getting Started with a Cloud Contact Center
Choosing the right contact center software will take some time. However, here are some things to look for when you are shopping for a solution:
Analytics: Ensure that your contact center solution provides you access to the data you need for comprehensive analytics.
Uptime: Check your service level agreement to make sure the uptime guaranteed fits what you are looking for.
Smart IVR: Look for interactive voice response technology that adjusts itself based on caller ID, customer information, location, and more.
UCaaS Integration: This stands for Unified Communications as a Service and provides a standard protocol for communication that makes integrations simple.
You can get started on the digital transformation of your call center at 800.com. First, choose your new vanity toll-free number by visiting the 800.com homepage. Then choose a plan and checkout. Your new phone number will be set up immediately, and you can manage it through 800.com's virtual phone system dashboard. There, you can forward your number to a cloud contact center, send business texts, or get API access to SMS features.