Local SEO: How to Improve Local Search Rankings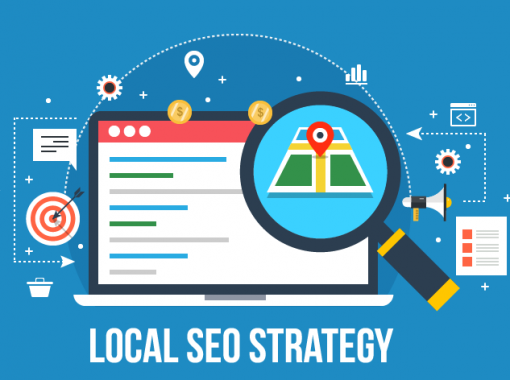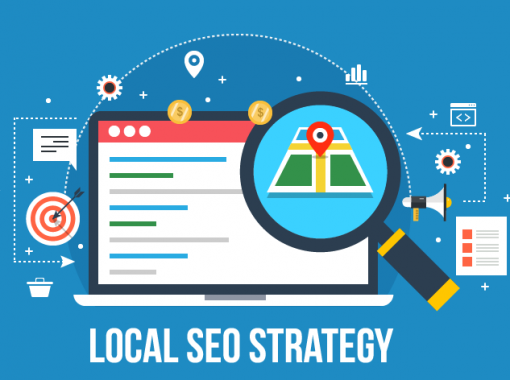 Your brick-and-mortar business relies on local customers being able to find, contact, and transact with your company. With more customers searching for products and services online, you need a digital strategy to help your business appear on local search results pages.
As many as 97% of search engine users say they've conducted local searches — seeking businesses, products, or services relevant to a specific location. This means if your business doesn't rank on the results page for your region, you'll miss out on potential customers.
Local search engine optimization (SEO) refers to a strategy for optimizing your website so that it appears in relevant search results for your service area. Use local SEO tactics to help boost your business' visibility online, increase traffic to your website, and improve your business' credibility in the communities you serve.
Here are six ways to improve your local search rankings.
1. Update Your Business Information
If consumers can't quickly find a way to get in touch with you, they'll move on to the next business. Make it easy for potential customers and online search engines to find your business' contact information.
Include your company name, address, and phone number on your website as a written copy. Be sure to add this information as HTML text, rather than within an image or other format. This way search engine crawlers will be able to index it when they are gathering search results. Search engine crawlers don't recognize individual words within images, so if your phone number or address is only included in an image file, Google won't be able to find it.
Check how your business appears on a Google search result page and ensure your contact information is accurate.
2. Improve Your External Links
The types of links that direct to your website can improve your credibility with Google's algorithm. External links, also called backlinks, are links from other websites that lead back to your website.
To improve your external backlinks, look for regional and local directories where your business is listed and ensure that your business information is accurate and up-to-date. Submit your information to directories that you aren't in yet. Scan for and remove any duplicate listings for your business that stems from the same source.
As you edit, ensure that your business information is displayed in a consistent way across all sources. Correct any discrepancies, such as an abbreviation in one listing that is spelled out in a different listing. If Google can't easily determine which set of information about your business is most accurate, it may not display your information at all in search results. Consistency in your contact information proves to Google's algorithm that it can trust it has the correct information.
3. Improve Your Internal Links
Your internal linking structure also contributes to SEO. Internal links, also called cross-links, are links within your website that lead to other pages of your site.
Having a strong web of cross-links throughout your website helps search engines understand your website's hierarchy and structure, as well as increases page authority for individual pages of your site, helping them to rank in search results.
To improve your internal links, review the content and pages of your website to identify places where you can naturally include a link to another existing piece of content on your site. Ask: What would be helpful to direct a user to next? Is there a sentence on one service page where you reference another service that you offer?
4. Optimize Your Website for Mobile
If your website isn't mobile-friendly, you won't keep the attention of most modern consumers for long. Nine out of 10 smartphone users conduct local searches on their smartphone devices.
Potential customers may search on their mobile devices to read reviews of your business, get directions to your brick-and-mortar shop, or find your contact information. If your website isn't optimized for mobile devices, users won't stay on your site for long — they may navigate away from your site and select the next business that came up in their search. If users navigate away from your site frequently after clicking on it, search engines will begin to devalue your website, believing it to be unhelpful to users.
Optimize your website for mobile, not only to be helpful to your potential customers, but also to help show search engines that your business is a reliable and valuable source of information for consumers.
5. Optimize for Google My Business
Google has set up its own tool, Google My Business, to help it verify business information and share trustworthy results with search users. Businesses can create a profile in the tool and provide information that Google finds most useful for correlating search results.
By optimizing your business in the Google My Business tool, you increase your likelihood of appearing in relevant search results and you earn a chance at being featured in the sidebar space in Google local searches.
If you haven't already, create a Google My Business page for your company and verify it. You can then use Google Posts within your account and ask your customers to post reviews of your business. To give an additional boost to your local SEO, take the time to reply to customer reviews online and specify the location of your business in your response (for example: "Thank you for visiting our Chicago store!").
6. Add Location-Based Pages to Your Website
To help Google and other online search engines recognize your business as relevant to a specific region, add location-related content on your website. If your business has a single physical location, include location-based copy on the About page of your website.
Post your business' contact information and directions to your brick-and-mortar address, including information about parking, store hours, or service descriptions.
If your business has multiple brick-and-mortar shops, set up a dedicated page on your site for each location. You can tailor the written copy on these pages to be specific to each city, town, or neighborhood where you do business. This will help search engines to recognize your company in local searches for each relevant region.
You can also build content around regional topics — such as blog posts with advice for homeowners in your particular locale, or educational information for residents who have recently moved to the area. Content marketing is a great way to incorporate location-based keywords in an authentic way while providing value to your consumers.
Check out the plans and pricing from 800.com and discover how to improve your local search rankings today.