How to Use Call Tracking to Measure Local Marketing Success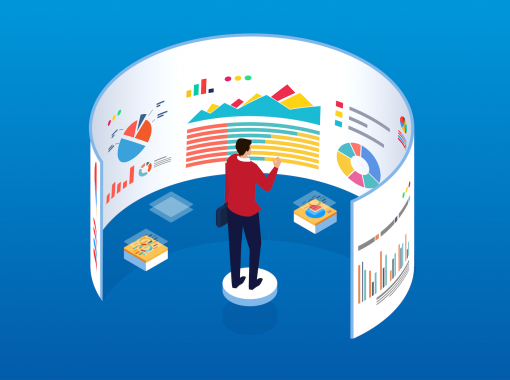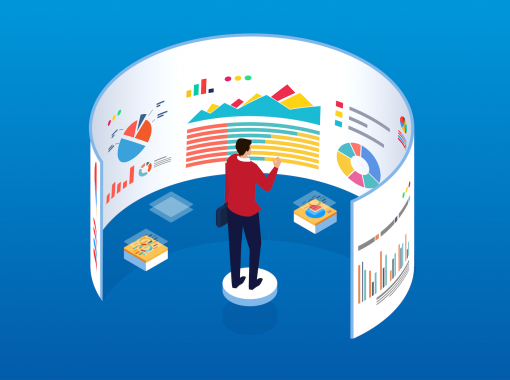 Local businesses rely on analytics and metrics to gauge the success of their online marketing strategies. However, local businesses often thrive on offline leads such as walk-ins and phone calls, too.
As a result, companies often struggle with determining whether their local marketing investments generated any return. When only online marketing tactics are meticulously tracked, marketers are left to wonder if they wasted money on local print ads, event sponsorships, and other offline promotions.
This is where call tracking can help!
What is Call Tracking?
Have you ever called a company and been asked: "How did you find out about us?" You likely interacted with the brand multiple times via local touchpoints like social media ads, a recommendation from a friend, or a business card all before making a call.
By relying on customer responses alone, companies are left with potentially misattributed data. This leads to companies making uninformed business decisions based on miscalculated lead information.
Call tracking allows business owners and marketers to understand exactly how callers found their business. Companies can assign specific vanity numbers to individual campaigns or marketing tactics. As a result, the company now knows exactly which strategies generated which calls at the local level. No more asking customers how they found your business — you'll already know!
Whether you're a restaurant looking to see if your latest coupon drove more reservations or a car dealership using pay-per-click ads to launch a new service center promotion, call tracking helps you understand exactly how customers discovered your business.
4 Key Benefits of Call Tracking for Local Businesses
Call tracking and vanity numbers provide local business owners with a myriad of benefits, such as:
1. Measuring Marketing and Advertising Results
Local businesses engage in several different promotional tactics from online marketing strategies to mutual partnerships with area companies. Most of these efforts can be tracked online using specific tools and platforms. Offline customer activities such as phone calls, however, cannot be measured unless a company utilizes call tracking numbers.
Additionally, online marketing tactics are typically measured through form submissions, clicks, and other metrics. If a customer sees an online ad and chooses to call, that contact generally is not calculated toward the overall success of a campaign.
With call tracking, small local businesses can track the effectiveness of their marketing and advertising efforts online and in-store. Vanity numbers, 800 numbers, and other toll-free numbers all offer businesses the ability to track calls, locations, duration of calls, and other important data regarding lead generation and marketing.
No matter what type of local marketing strategies your company executes, call tracking can help monitor and record the offline success of the campaign and identify which tactics drive the most customer calls.
2. Discover Where Customers are Calling From
Call tracking analytics also allow business owners to see from where their customers are calling. Using this information, businesses can make decisions about where to focus their marketing efforts locally.
For instance, let's say your company has offices in various regions all funneling leads to headquarters. Provide each office with a local vanity number and track which region generates the most customer phone calls.
Perhaps your company is launching an online ad campaign targeting different towns throughout your region. Give each zip code a specific call tracking phone number and see which area drives the most results.
3. Analyze Conversations with Call Recording
When you purchase vanity numbers or trackable toll-free numbers for your business through services like 800.com, you'll be able to record conversations between customers and your team.
After the call is finished, analyze the context of these conversations to understand more about your market's needs, concerns, and commonly asked questions. Businesses can also organize their call recordings using categories and tags to streamline sales, customer service, and market research efforts.
4. Conversion Tracking
On top of identifying which marketing mediums convert into phone calls, you can also use call tracking to track which phone calls convert into paying customers.
Before call tracking, business owners were unable to truly understand where those calls originated and what percentage of their calls resulted in conversions. Now, companies can enjoy a fully tracked, transparent online and offline sales process thanks to call-tracking technology.
7 Ways to Use Call Tracking for Local Marketing Campaigns
Ready to implement call tracking into your local marketing strategy? Consider adding call tracking numbers to tactics, such as:
1. Print Marketing
Print marketing is a necessary but costly marketing tactic for business owners. Business owners can spend thousands of dollars on business cards, direct mail campaigns, signage, and more only to make an educated guess about the true return on investment.
Instead of guessing how successful your print marketing efforts are at generating leads, add a vanity number to your print materials and track how many calls you receive.
From phone numbers on business cards for individual sales representatives to an advertisement at the bus stop, call tracking enables business owners to reach their local community and track the success of each campaign without needing to estimate the return on investment (ROI).
2. Local SEO Strategies
Those familiar with local search engine optimization (SEO) strategies understand the importance of NAP — name, address, phone number — consistency. With this in mind, local business owners must be strategic when using call tracking to measure local SEO results.
Call tracking companies offer a service known as main line tracking. You can either port in your existing phone number to the system or generate a completely new main line phone number for tracking purposes. This number then acts as your company's primary phone number online.
Use this phone number on all your local SEO listings such as Google My Business, Facebook, Yelp, etc. While you may not be able to track phone calls from each respective listing through the main line, you can pair that data with the analytics provided by each platform to garner the overall success rate of each local listing and profile.
3. Local Events and Partnerships
Business owners understand the importance of being involved with your local community. Doing so improves your brand's reach and introduces new customers to your business daily.
For many companies, this involves engaging in local partnerships and sponsoring community events. However, if your business is going to put time and effort into these promotional situations, it is best to understand how much customer traffic each event or sponsorship generates.
Create a vanity number for specific events and opportunities to be used on promotional materials such as flyers and the event website. From there, let the call tracking features show you how advantageous the partnership was for your business.
4. Pay-Per-Click Advertising
For competitive local markets, pay-per-click advertising (PPC) is a lucrative marketing strategy. In addition to monitoring the number of clicks each ad receives, businesses can set up a specific call tracking number for their ads to see how many calls the ad generates.
For maximum exposure, place this vanity number or 800 number within the ad itself and on each respective landing page. After all, phone leads from PPC ads are three times more likely to convert. Plus, if you include the vanity number within the PPC ad copy, customers can contact your business easily. If you use your ordinary phone number, you won't be able to track the call or the click!
This marketing and call tracking tactic also allows companies to engage in keyword level tracking. For example, a business engaging in a robust PPC campaign will target several keywords. By generating a vanity number for each keyword, companies will know exactly which keywords are driving the most customer calls for the campaign.
5. Banner Ads
Many businesses also purchase banner ads on local news sites and engage in display and remarketing ads online. As you might have guessed by now, adding a vanity number to banner ads will help local businesses track the success of each campaign.
Compare the banner ad phone call rate with the online click-through rate to see how customers are choosing to contact your business after viewing the ad.
6. Monitor Multiple Locations
From franchises to regional offices, local companies want to know how each branch of their business is performing. By providing each location with a toll-free number, you can monitor their call rate, conversion rate, and other phone metrics such as average call length.
Use this call data when comparing the success of each location. For instance, one location may have greater online marketing results while another may convert more phone calls into paying customers.
7. Optimize Local Marketing Strategies for Time of Day
With call tracking, local business owners can see what days of the week and time of day receive the most phone calls. Using this information, marketing teams can then adjust their PPC budgets, social media posts, email newsletters, and other campaigns according to typical call volume.
Scheduling marketing tactics around call volume assists local businesses by utilizing their advertising budget and office resources to the fullest extent. For example, if your business experiences an influx of calls during mid-morning hours, you know to have as many people as possible handling phone calls during that time.
You can also use call tracking to determine low call volume periods and brainstorm additional tactics for driving calls during this time.
Add Call Tracking to Your Local Marketing Strategy
Interested in amplifying your local marketing efforts with call tracking? From vanity numbers for print marketing campaigns to recording calls for quality assurance, local businesses reap a wealth of benefits from adding call tracking capabilities to their company.
Discover what call tracking features your business can benefit from!