How to Get a Business Number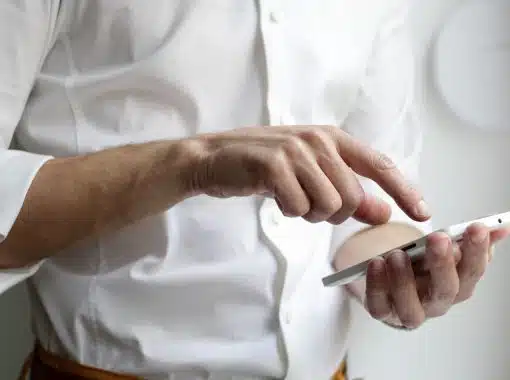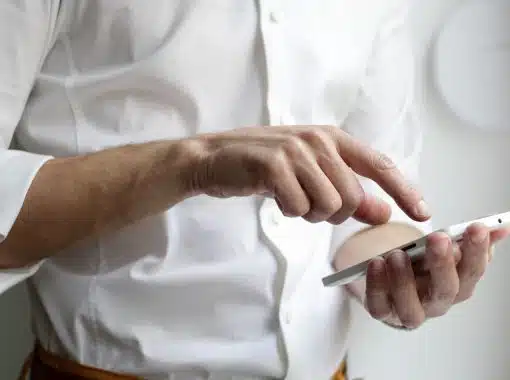 Business owners have a lot of communication options to choose from. There is email, video chat, text chat, text messaging, and even social media direct messaging.
You know what, though? The phone is still the preferred way of communicating in a business. In a recent survey, both businesses and consumers stated they preferred a voice phone call over any other form of communication. The question remains why is it better to have a VoIP rather than a landline?
If you are a small business or have already established your company, you need a way to communicate with your clients. This doesn't mean just using your personal phone number for business. You need a number you use strictly for your business with all the features you need to streamline your business processes and make your customer's experience top-notch.
Table of Contents
Why You Might Need a Business Phone Number
While it is possible to use your personal phone number for your business, and it may have worked for you up to now, you might not know what you're missing. Here are four reasons getting a business phone system now will change your life.
Work/Life Balance
If you use your personal number for your business, you never know when your workday will end. You don't want to take business calls after a long day of work, but if all your calls are going to your cell phone, you may have to, or callers will be directed to voice mail, your personal voicemail.
When you get a dedicated number for your business, you can set business hours where all phone calls are routed to you and your team so you can control when customers contact you. After hours, you can send calls to a dedicated voicemail box or auto attendant, so they will wait for you until you get back to work.
A Private Personal Number
Both voice and text message spam is out of control. It's not just annoying. It can be dangerous because it is a common way for scammers to trick people into giving personal details or to direct people to a phishing site.
Plus, if you are using your personal phone number for your business, you want customers to call. This means you have to put your phone number out there for all the spammers to see.
With a business phone service, you can keep your personal phone number private and share your business number on your website, social media pages, and ads. Spam detection tools are getting smarter, but it is much better not to have to deal with spam.
Always Knowing When a Call is for Work
If you use a personal phone number for your business, you may have a vetting procedure for all your calls, or you may check the caller ID and rack your brain to determine who may be calling you, and then answer the phone as your business, just in case.
Still, that may not always happen when you are busy or when a customer calls at 9 o'clock at night. You may answer it like a personal call and leave your customers wondering exactly what type of business they are dealing with.
With a business phone number, you always know when a call should be answered professionally.
More Phone Features
Most cell phones and cell phone apps are not set up for business, but if you have been using a personal phone number up to now, you may not even know what you're missing.
With a business phone number and a virtual phone system, you get features like call forwarding. Not only can you use call routing to a specific number, but you can also forward the call to multiple numbers so the first team member that gets there can pick it up. You can also forward it to a series of numbers sequentially, so customers never get sent to voicemail unless you want them to. You may also access the mobile app from any android or iOS device an access your messages, fax or voicemails.
That's just the tip of the business-number-benefits iceberg. We will get to more of the features you can take advantage of with a business phone later. For now, let's look at what type of business phone number you need.
Choosing the Right Business Phone Number
Before you look into how to get your business phone number, you need to determine what type of number you need. There are four types of business phone numbers to choose from.
Local Business Phone Number
When you get a local phone number, it will have a local area code that is tied to your specific geographical region. With this type of business number, you can build your local presence in your local market.
This is a good option if your company only does business locally or makes cold calls to local residents because people are more likely to answer phone calls from their own area code. On the other hand, if you take calls from outside of your region, it may cost your customer to call you and the pricing may vary.
Typical cost: $13-$25 per month (varies by provider)
Virtual Business Phone Number
A virtual phone number acts as a voicemail and call-forwarding service. Virtual numbers are not the best choice for every business, but if your business does not need to make outgoing calls, it may be for you.
Typical cost: $7-$20 per month (varies by provider)
Toll-Free Business Phone Number
Toll-free numbers give incoming callers a free call while the owner of the number pays the bill. This is a good option for national and international businesses. It can also make your business appear more professional and promote trust in your business.
In North America, toll-free numbers come with an 800, 888, 877, 866, 855, 844, or 833 area code. These numbers are free for your customers to do international calling in any of the 20 countries across the continent.
Typical cost: $13-$25 per month (varies by provider)
Vanity Business Phone Number
Vanity phone numbers are phone numbers that spell out a word, a phrase, or an easily remembered set of digits.
These numbers can do even more for your branding than a standard toll-free number can because customers will remember them even after they are done visiting your website, viewing your ads, or hearing the number on the radio. For example, most people know the 1-800-FLOWERS phone number, and if they don't, they will have a pretty good idea of what the business does from the number itself.
Typical cost: $13-$75 per month (varies by provider)
How to Purchase Your Business Phone Number
Depending on the provider, the process for getting a business phone number can vary. Here are some typical steps.
1. Choose Your Number
The first step is choosing the type of number you want from the list of options above. For example, at 800.com, you can choose either a standard toll-free number or a vanity phone number that helps build your brand.
If you go with a vanity number, you can enter the word, number, or pattern you want and get back a list of phone numbers that are available within any one of the seven toll-free area codes. Before you do, it is best to brainstorm a few options until you find the available number that best fits your business.
2. Choose Your Plan
Once you have your perfect number, it is time to choose your plan. Which plan you choose depends on your business and how you are going to use the number. With 800.com, there are three options:
Personal: This plan will work for you if your business needs to reach customers outside of your local calling area but doesn't get a large volume of calls. Toll-free call minutes are limited to 1,000 per month.
Unlimited: This plan is the best for growing, medium-sized, or large businesses that need all the minutes they can get.
Pro: The Pro plan is the best for tracking marketing campaigns or entrepreneurs with more than one business. It gives you five phone numbers and 5,000 minutes of monthly toll-free calls.
Once you choose a plan and checkout at 800.com, the phone number or numbers are yours.
3. Record a Message
Once you have your number, you will want to set it up. One of the first things many businesses do is record a custom greeting for those times when you won't be able to answer it. This will be the first thing customers hear when they call your business, so you will want to write a script and use a pleasant speaking voice to ensure your message is professional and represents your business well.
4. Add Extensions
If you have more than one employee, next, you will want to add extensions so that you can route incoming calls to different team members. After you create the extensions, you can set up forwarding in one of four ways:
Standard: Route calls to one number
Simultaneous: Route calls to multiple numbers at the same time
Sequential: Route calls to the first number in a list and, if there is no answer, to the next, and so forth
Voicemail: Route calls directly to voicemail
Business Phone Features to Look For
One thing you will want to investigate is the features that come with your business phone number. After all, a good business phone will have features that make running your business easier. Not all providers will have the same features, but with every 800.com number, you get these features with your number:
Business Texting: Send SMS marketing campaigns or engage your customers
Call Forwarding: Forward your number to landlines, cell phones, and office phones quickly and easily
Call Analytics: Analyze calls by duration, location, and day and time
Call Tracking: Track every conversion from multiple channels
Call Recording: Listen to customer calls to improve customer service and conversion rates
Call and Voicemail Transcription: Track keywords and meaningful interactions
API Access: Interact with phone system features from your own custom software
Getting a business phone number is easy, and now that you know, why not get one right now and stop using your personal phone for business?