How to Choose the Best Social Media Channels to Maximize Your Conversions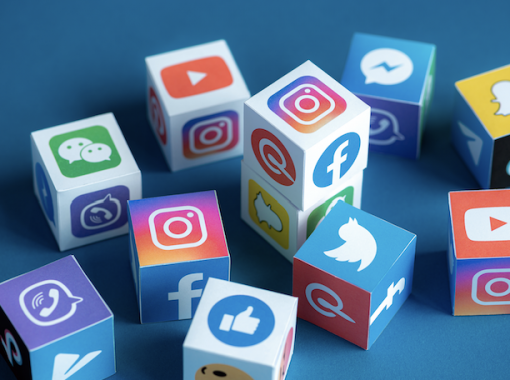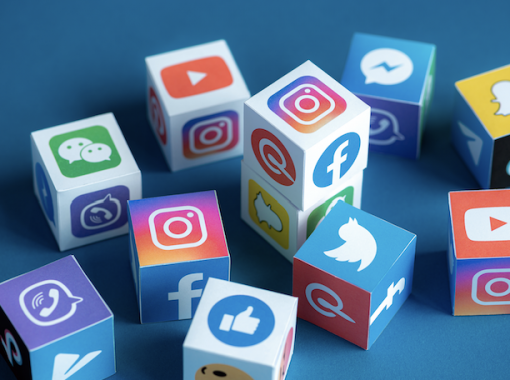 Anyone would agree that social media platforms are among the most powerful marketing tools that businesses can use to build awareness and relationships with customers. But with so many platforms out there today, exactly how do you choose the best social media channels to maximize your conversions?
In this guide, you'll learn how you should develop your social media strategy to maximize conversions. You'll also learn about the most popular social media platforms today along with their advantages.
How to Choose the Best Social Media Channels for your Business
You wouldn't start a big marketing campaign without first planning out campaign strategies and goals. Social media channels require a major commitment if your business wants to maximize conversions. That's why it's important to plan your social media strategy before starting.
Here are five key tips that will help you choose the best social media channels for your business.
1. Know Your Audience
Before you start signing up for your first business social media account, it's important to understand who you intend to reach via social media. Identify your target audience by building a profile. Here are a few example characteristics that your audience profile should describe:
Age group
Income
Education level
Other interests
The more specific the profile, the easier it will be to choose your company's best social media channel. If you can think of multiple audience profiles for different products and services you offer, keep these profiles separate. You may end up engaging different parts of your customer base through different social media channels, or you may decide to prioritize one customer base over another to align with your overall business strategy.
2. Have Clear Goals
Although every business aims to eventually increase sales through social media, keep in mind that doesn't always offer a direct path to generating leads. That said, you should always have a clear goal that helps you achieve your business strategy to expand your audience, build existing customer loyalty, or fulfill your company's mission.
Here are a few examples of goals you can set for your social media presence.
Grow the audience of your brand: Expand the customer base beyond the current age group, income level, or gender of your current typical customer
Increase brand awareness: Expand the customer base within your company's target age group, income level, or gender
Increase community engagement: Fulfill your company's mission statement and build solid relationships and trust with your customers
Increase website traffic: Drive current and future customers to your site, where they're more likely to make an online purchase or contact you
3. Research the Competition
Look up the social media accounts of your biggest competitors. Which social media channels are they using? What are they posting about? What kinds of comments are they receiving?
Your competitors' social media activity can help guide you toward where your customer base is most likely to be. By tracking your competitors' social media presence, you can also better understand what kinds of social media posts best engage your target audience. Another benefit is that you can combine social media with other types of market research to have a clearer picture of the competitive landscape in general.
Finally, you can gain just as much insight by finding where your competitors aren't present. Is there an opportunity for your company to reach a demographic that your competitors have overlooked so far? If so, you can gain a lead on the competition by being the first to establish a social media presence on a particular platform.
4. Plan Your Content
Your social media strategy should consider the type of content you're able and willing to post to expand, maintain, and protect your brand. Examples of different kinds of social media posts include:
Short, promotional videos
Longer educational or instructional videos
Images and photographs
Original articles and white papers
Commentaries on current events and published articles
Your choice of social media posts will help you determine which social media channel is best for your business.
5. Keep Your Resources in Mind
While it doesn't cost any money to set up a social media account for your company, you still need to consider the resources it will take to run your social media platforms. Social media is a commitment. If you want to maximize conversions through social media, then you need to put in the time to generate content and engage with other people and companies who use the platform.
In addition, managing multiple social media platforms takes more time than you think — your content needs to be tailored to the audience expectations and communication styles for each social media channel.
If you can dedicate only a few hours each week to social media, then it makes sense to limit your company to just a couple of social media channels. If you decide that your business should be communicating on all social media channels, then you should have someone who can manage your social media activities full-time.
Which Social Media Channels Should Your Business Use?
Once you've decided on your business's social media priorities and goals, it's time to select the best social media channel to achieve those goals.
Here are some of the most popular available social media channels and their advantages.
Facebook
Number of users: 2.7 billion
Predominant age group: 25–34
With a user base that's larger than the population of China, many companies first turn to Facebook when building their social media presence. Facebook for companies who want to build brand loyalty of existing customers. That's because most people use Facebook to build relationships and keep in touch with people — and businesses — that they already know.
As you consider using Facebook as a social media channel for your business, think about your company's sales and marketing goals. If you want a way to build and maintain a relationship with your existing customers, then Facebook is an excellent social media option. But if your goal is to build or expand your customer base, then Facebook isn't the best channel to help you achieve that.
YouTube
Number of users: 2.3 billion
Predominant age group: all ages
YouTube has more than two billion registered accounts, but its influence extends well beyond this user base. That's because, unlike other social media platforms, you don't need to set up an account to use YouTube. This makes YouTube one of the biggest search engine platforms for video content.
The majority of YouTube searches are for "how-to" videos, which makes this social media channel ideal for businesses in the service, education, and lifestyle segments. By posting helpful video content for users, companies on YouTube can build their brand awareness and establish themselves as the go-to experts in their fields.
Instagram
Number of users: 1.2 billion
Predominant age group: 25–34
Instagram posts revolve around presenting visual content: eye-catching images and short videos. That makes it the preferred social media channel for visual-based businesses in the retail, art, food, and beauty sectors.
Instagram doesn't have as many users as Facebook or YouTube, but this can actually be a good thing. While your company's Facebook or YouTube posts can get lost in the "noise" of competing posts, you're more likely to reach a wider audience on Instagram because there isn't as much competition. This makes Instagram a great platform for generating new leads and growing your customer base.
Twitter
Number of users: 350 million
Predominant age group: 30–49
Twitter is well known for its short posts — the platform limits single posts to 180 characters. But users make up for brevity with volume, and it's common to see users posting several times per day and constantly checking in for new posts, or tweets.
One of the best features of Twitter is its use of hashtags, which are labels that briefly describe the topic or theme of a conversation. Businesses can search through hashtags, find out which topics are the most popular (or trending), and create their own tweets to take part in the most relevant conversations. This makes Twitter an excellent social media platform for building your company's brand and expanding your customer base.
LinkedIn
Number of users: 740 million
Predominant age group: 46–55
Compared to other social media channels, LinkedIn attracts an older user base. People use LinkedIn primarily for professional networking and to find jobs. Posts and articles tend to center on industry-specific topics and news sources.
While LinkedIn offers a narrow focus, it's the perfect platform for generating B2B leads, keeping up with current events in your industry, and finding new employees or business partners.
TikTok
Number of users: 690 million
Predominant age group: 18–24
The youngest social media platform on our lists has very quickly become one of the most influential, especially among young adults. TikTok posts are short videos — under three minutes — that help companies build brand awareness and expand their customer base to people under 25. As with Instagram, TikTok is ideal for visual-based industries such as beauty, art, retail, and food.
Social Media is All About Relationships
As you build and expand your business's social media presence, always remember that people want to build relationships with other people. If you want to maximize lead conversions with social media, it's important to make sure that people feel like there's a way to directly communicate with someone in your business, whether that's through a direct chat feature, text message, or on the phone with an 800 vanity number. Ideally, your business can offer as many communication channels as possible to reach the most potential customers.
Combine your social media presence with an 800 vanity number and maximize your conversions today.