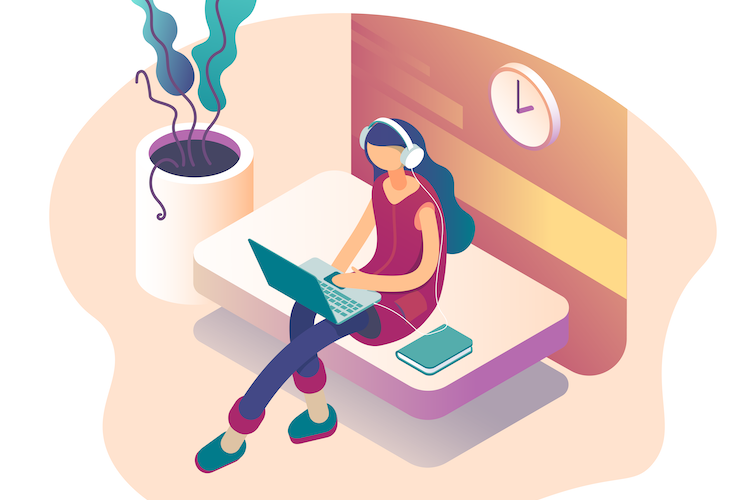 How Much Does It Cost to Get a 1-800 Number?
Small businesses need each dollar invested to provide real value, especially marketing dollars. You may want to get an 800 number to add credibility to your business or make yourself and your team easy to reach, but how much does it cost, and is it worth the money?
Vanity numbers simplify buyer recall and strengthen your brand perception. In today's digital world, a small business 800 number comes with a suite of marketing, customer service, and sales support tools that can revolutionize how your business communicates. Call forwarding, call recording, and voicemail transcriptions are a few of the features included when you buy a toll-free number with 800.com.
For one, all-inclusive monthly price starting as low as $19, your small or start-up business can create a seamless professional presentation when customers call — even if you're still wearing pajamas.
Choose the Best Plan for Your Small Business 800 Number
Making the right first impression can turn new customers into repeat customers. Keeping the lines of communication open converts existing customers into referring enthusiasts. The best plan for your company will change as your business grows.
As virtual phone systems take over from the old business phone systems, scaling as you grow becomes easier. Add a number or increase your plan in a few quick clicks.
Personal Plan
The Personal Plan is for the business that covers more than a small local area but doesn't have an overwhelming volume of incoming calls. Ideal for an entrepreneur or a small team, the Personal Plan offers an affordable way to get started with a small business 800 number.
With the Personal Plan, you get an 800 number and access to the full suite of features. Included toll-free minutes are limited to 1,000 a month.
Personal Yearly: $19/month
Personal Monthly: $23/month
Unlimited Plan
The Unlimited Plan is perfect for the mid-sized or growing business that relies on phone sales and customer service. With the included toll-free phone number, you can set up extensions and voicemail boxes for your team. Each member has a unique code to retrieve voicemails, but you control the phone features through a centralized dashboard. You can even have messages professionally recorded and uploaded.
With unlimited minutes included in your plan, you can advertise heavily and not worry about mitigating costs as your sales numbers grow. You can use a single number for sales, operations, and customer service.
Unlimited Yearly: $49/month
Unlimited Monthly: $59/month
Pro Plan
The Pro Plan comes with five 800 numbers and 5,000 minutes. It can be a great tool to track multiple offline marketing campaigns. You can assign unique toll-free phone numbers to each campaign.
The Pro Plan is also handy for the serial entrepreneur, i.e., a small team that runs two to five small businesses.
Using the online dashboard, you can access data for the 800 numbers and all of your users. You can review the call volumes, call recordings, and analytics that are centralized in one place.
Pro Yearly: $199/month
Pro Monthly: $239/month
When you buy a toll-free number, you provide mobility to you, your team, and your business. Customers can get through at the most important moment: when they are ready to buy.
Whether you and your team are working together in one room or separate offices around the country, a cloud-based phone system brings you together.
Features Included When You Buy an 800 Number
When you select your plan and sign up with 800.com, you can forward your calls to 60 countries. The following features are also included:
Standard, Sequential, and Simultaneous Call Forwarding
Business Texting
Online Analytics
Call Recording
Extensions
Fax Number
Call Screening
Voicemail Boxes
Voicemail Transcription
Is your company preparing for a substantial marketing campaign? Combine your virtual phone system with 800.com's call tracking to improve targeting and increase response.
More Than a Marketing Tool
Businesses may get an 800 number for marketing and customer service. As they use the software, they realize it can help track their marketing efforts.
Even without call-tracking software, included extensions can track the marketing source of each customer. You can still send all callers to the same employee or team, but you'll know how they found you.