Find the Right Call Tracking Software for Your Business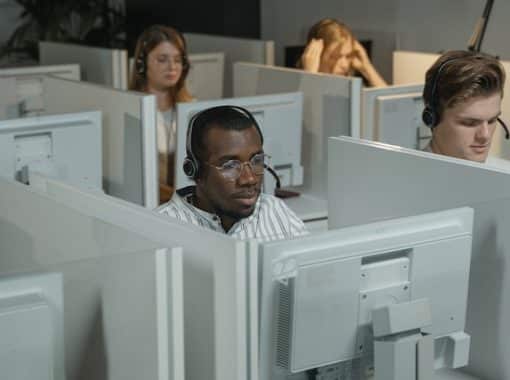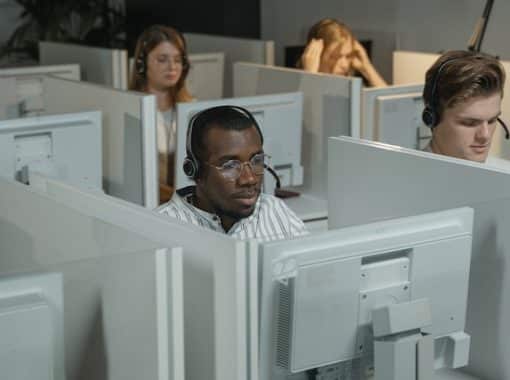 Even though the landscape of business and customer communications is changing rapidly with technology, you should never overlook the hidden potential of phone calls. While newer online communication channels seem to dominate the market, customers still prefer phone calls.
Call tracking can help you learn more about your phone calls and bridge the data gap between them and other online channels. This powerful technology will give you valuable insights into your marketing efforts, customer interactions, and more. If you aren't using it now, you should start, because it will give you a better overview of the complete customer journey.
In this article, we look at call tracking, its benefits, and how to choose the best call tracking software for your business.
Table of Contents
Why is Call Tracking Important?
How to Choose the Best Call Tracking Software
The Best Calling Tracking Solutions
What is Call Tracking?
Call tracking platforms allow marketers to assign unique phone numbers to specific marketing campaigns or channels. When inbound calls are made to one of the phone numbers, the call tracking system records and analyzes the incoming call data. It will capture details like the caller's phone number, call duration, call location, and call attribution. If you enable call recording, it will also record calls for further analysis or transcription.
Why is Call Tracking Important?
If you aren't currently using call tracking, your phone-based leads are lost in a void. You may be using a web-based analytics tool, but it can only tell you about clicks, not phone calls.
What do you do about TV, radio, print, and other ads that tell your customers to call you? They will still call you, but you won't know where the call came from. Call tracking tools can integrate with your other analytics platforms, such as Google Analytics, and tell you which of these sources of calls are providing the highest ROI and which campaigns need to be improved.
How to Choose the Best Calling Tracking Software
To get the most out of a call tracking solution, you need to find software that has the features your business needs. Use the list below to match your business needs to features you might find in a call tracking platform:
Dynamic number insertion: Automatically assigns unique numbers to marketing channels
Real-time call tracking: Provides analytics immediately
Call recording: Records calls for quality assurance and training
Call transcription: Transcription turns calls into searchable text
Call source attribution: Identifies the marketing source
Call duration tracking: Tracks how long a call takes
Call outcome tracking: Allows you to categorize outcomes
Multi-channel attribution: Integrates call tracking with other marketing and analytics tools
The Best Call Tracking Solutions
Now that you know the type of functionality that could come with a call tracking solution and have matched them to customer support, contact center, and other business needs, here are some top call tracking providers to investigate:
At the top of our list is 800.com, which provides you with more than just call tracking. In fact, call tracking is one of the features of 800.com's virtual phone system that you get for free when you purchase a toll-free number.
800.com's call tracking feature, you can create new tracking numbers quickly and easily, tag each call to determine true ROA, and track every conversion. But this virtual phone system also comes with more features, like call analytics, SMS marketing tools, intelligent call routing, API access, and more.
CallRail
CallRail is a cloud-based platform that provides tracking and analytics for phone calls and web forms. CallRail can help your business discover which of your marketing channels or campaigns are driving inbound leads via chat, text messages, forms, or calls.
Hubspot
Hubspot is a cloud-based CRM platform that helps businesses attract visitors, convert leads, and close customers. While larger businesses tend to prefer the comprehensive features of Salesforce, many small businesses like the user-friendliness of Hubspot. Hubspot's call tracking feature is built into their CRM and is integrated with it by default.
Invoca
Invoca's focus is conversation intelligence. Invoca's call tracking and analytics tools are powered by AI, and its real-time integrations allow you to use conversion data from your phone calls in any ad or analytics platform, including Google Ads or Google Analytics.
WhatConverts
WhatCoverts is a cloud-based lead management tool used by sales teams and marketing agencies used for conversion tracking and conversion analytics. With WhatConverts, you can capture phone calls, forms, and chats and track each back to their source.
Phonexa
Phonexa is an all-in-one solution for marketing automation. With Phonexa, you can track calls, leads, and clicks from the same dashboard. It also allows you to build automated workflows that span both your call and lead operations.
RingBa
RingBa is an inbound call tracking and analytics platform for businesses, call centers, and marketing teams. It comes with features like real-time call routing, ring tree bidding technology, and advanced reporting and analytics tools.
CallFire
CallFire is a lightweight call tracking tool that allows your business to choose phone numbers from its database for tracking purposes, use interactive voice response (IVR), send business texts, and more.
Convirza
Convirza is a cloud-based call-tracking and optimization software. It has features that include call tracking, lead quality scoring, dynamic number insertion, and marketing performance analytics.
Without call tracking, all the inbound calls your business receives go into a black hole. You may make sales, but you won't be able to improve your conversion rate systematically. Call tracking gives you the tools to do so.
But don't just sign up for the first solution you see online. Different call tracking solutions come with different sets of features that may fit your needs better than the others. The list of features and providers above will help determine which features you need and which solution works best for you. Once you do, you'll wonder why you didn't earlier.