Why You Need an HTML Click-to-Call Button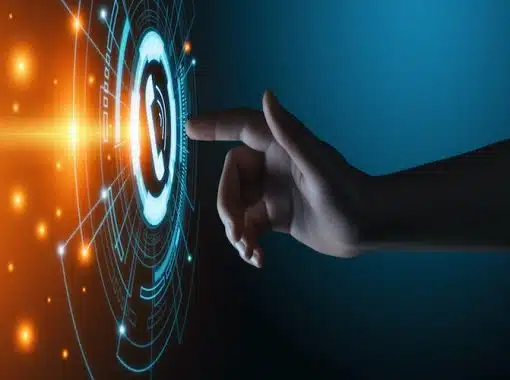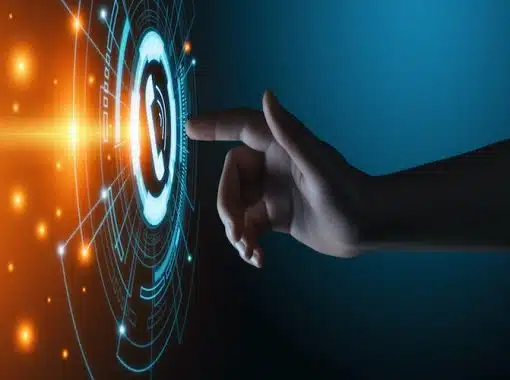 Websites are valuable tools to drive business to your company, no matter how big or small you are. You can advertise what your company does and show consumers how they can benefit from the services or goods you provide. There comes a time, though, when a customer may want to speak directly with one of your representatives. They may have a specific question they want to be answered, a problem with their current service or product, or they simply find it easier to speak with a live person instead of scrolling through a website. No matter the reason, you want to make that transition from a website to a phone call as seamless and simple as possible. This is when an HTML click-to-call button would be the perfect addition to your website. Below are just a few reasons you and your business would benefit from implementing a click-to-call button.
Benefits of an HTML Click-to-Call Button
Many businesses have transitioned to an online world to drive sales and reach a wider audience. This move could potentially affect the amount and quality of customer service your customers are receiving. Customers still have questions or simple requests that they may feel limited in finding when on a website. Providing them the option to simply click a button to talk to a customer service representative can give them the service they need just as easily as walking up to an employee in a physical store. Below are five of the top benefits of setting up a click-to-call button.
Efficient Customer Service
Customers want their questions answered quickly so they can make an informed decision about purchasing a certain product or signing up for a service. According to research, 77% of customers believe that making a phone call is the best way to get a fast answer to their questions or concerns. This means you can give your customers the efficient service they want, which in turn could result in more sales and new customers for your company. Many customers would prefer to simply click a button and talk to a human rather than searching through a website's Frequently Asked Questions section or trying to figure out the answer on their own. Sometimes even locating a company's phone number can take some searching on a website so giving your customers an easy click-to-call button right on the landing page makes their interactions with your company that much easier.
Increased Inbound Calls
Implementing such an easy solution to contacting your company as a click-to-call button will no doubt drive more people to go ahead and make the call. How many people and how successful it is will vary depending on your type of business and industry, but providing such easy access to a phone call could significantly increase your company's potential leads. The majority of people, 65%, prefer to call a business over filling out an online form to get their inquiries answered. By utilizing a click-to-call button, more and more people will have the ability to contact your business and speak to your representatives to resolve whatever doubts or questions they may have. This increased number of inbound calls gives your company more potential leads that could convert into more revenue for your business.
Positive Customer Service Opportunities
A customer may appreciate a well-laid-out website, but 52% of consumers say they have been moved to make additional purchases from a company after a positive customer service experience. By allowing your customers to speak with your customer service team and receive a high level of personalized service, they may be even more inclined to become loyal customers of your company. If a customer knows they can easily contact the company and speak to an actual human, they may view the company as more trustworthy and reliable than one that you must fill out a form or lacks contact information altogether. Mistakes and problems will arise in any business, so giving your customers a solid customer service team to contact will help resolve these issues and ensure your company's reputation as an honorable and trustworthy source of goods and services.
More Potential Leads
The more people you talk to, the more potential customers you could gain. Having a simple click-to-call option on your website could move more individuals to make a phone call which opens up the opportunity for your sales and customer service teams to provide the excellent service your company endeavors to achieve. Customers that appreciate this interaction could be converted into becoming loyal customers. Out of mobile users, 61% say that they want the option to call a company when they are ready to make a purchase. Customers want the ability to easily contact a business before making purchases, so giving them that option opens up the door to a longer list of potential customers.
Improved Digital Marketing ROI
Every business wants a positive return on investment (ROI), no matter how much money is involved. Any small or large business wants to invest money in the right places to increase its revenue in the best way possible. Placing a simple click-to-call button on your website could boost your digital marketing ROI more than you may think. Research has shown that click-to-call technology has successfully improved conversion rates on a variety of websites, with an impressive 143% increase equaling $2.5 million of extra revenue over three years. The amount and success of this button vary greatly depending on your business itself, but the growth potential is clearly evident. Investing in a simple add-on to your website could improve your ROI significantly.
Are You Ready to Add Your Click-to-Call Button?
If you believe your business could benefit from increased customer interactions, improved ROI, growth of customer base, and potentially boosted revenue, consider adding this HTML click-to-call button to your website. Contact 800.com for assistance in setting your plan up today.