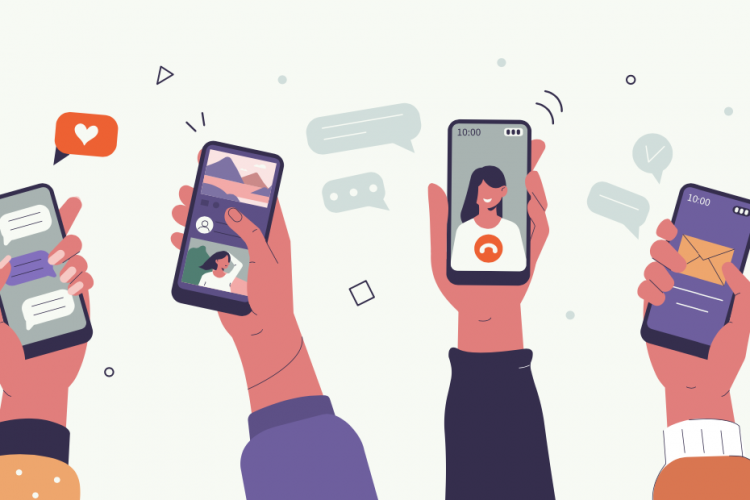 Micro-Moments: What They Are and Why They Matter to Your Consumer
Today's consumers often make their decisions in a single moment. They have the urge to learn something, do something, or buy something. Impulsively, they grab a device to meet that need, which is often their smartphone.
These moments are known as "micro-moments," and today's technology facilitates millions of them every day. So what do you need to know about these immediate decisions, and how can you take advantage of them?
Here's what you need to know.
Why Are Micro-Moments Powerful?
When consumers reach for their device to meet a need, they have a strong drive to follow through and complete the action. That isn't random browsing; it's intentional and focused.
That means that a marketer who can harness the power of micro-moments can capture consumers when they are most likely to pull the trigger. That might mean making a call to a business like yours that owns a toll-free number, buying a product, or taking other action.
However, a customer's expectations when they take action are very high. They know what they want, and they want it right away, with no hassle or difficulty. When your business can deliver that, you win!
Understanding the New Consumer Journey
In the past, and even today, businesses mapped the customer journey as a linear process. First, someone got to know about your company, then they engaged with you, and eventually, they would make a purchase decision. After that, they would hopefully love your service, make additional purchases, and even become a brand advocate.
That linear process still applies somewhat, but it's been fractured into hundreds of different micro-moments. When consumers feel the impulse to learn, engage, or buy, they may choose to do so from your company. The decision to move forward in the funnel gets made in a split second.
When you do a great job of addressing customer needs in each of these moments, you'll get a massive advantage over your competitors.
How to Take Advantage of Micro-Moments For Your Business
What are some ways you can position your company to be the beneficiary of these immediate decision-making times? Here are just a few ideas.
Have an App
When someone grabs their mobile device, they're going to open an app. Most users are not brand-specific in their preferences, so the only way to get them to focus on your business and not competitors is to have your app.
For example, a customer might not have a strong brand preference for takeout pizza, but if one chain's app is easier to use and offers better rewards, they're likely to use it in the micro-moment that they decide to order food. Without a company-specific app, they might open GrubHub, and then who knows who they order from?
Having an app allows consumers to choose you, specifically in those micro-moments.
Do Excellent Search Engine Optimization (SEO)
If a consumer doesn't open an app, they may, instead, go to Google and search for the topic they're interested in. If your website gets properly optimized, you'll show up near the top of search results about your products or industry.
Brand awareness is a big step in today's crowded marketplace, and excellent SEO strategies can help you get discovered in a micro-moment. It can also help you be the source of industry information to searchers and positions you to connect immediately with those ready to buy.
You can't overlook the importance of SEO.
Take Advantage of Vanity Phone Numbers
In a micro-moment, consumers gravitate toward what they remember. They aren't doing industry research; they're trying to meet a need immediately.
One of the reasons it's vital to know how to get a toll-free vanity number is that they are very memorable. This catchiness lends itself perfectly to capturing sales during micro-moments.
A business that uses toll-free numbers is easy to reach. A vanity number makes you the first one a consumer thinks of during a micro-moment. It's a win-win.
Find out how to purchase toll-free vanity numbers and take advantage of this critical marketing tool!
Make Micro-Moments Work For You
Consumers are making decisions in an instant. They are reaching for their mobile device to learn something, answer a question, or make a purchase. When they're ready to take action, are you prepared to serve them?
When you take the actions outlined in this post, you'll be well-positioned to make micro-moments work for you. Understanding this change in the customer journey is essential to your future success!