It's All in the Pitch: How to Successfully Sell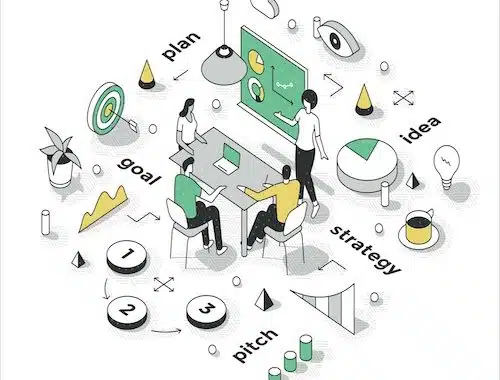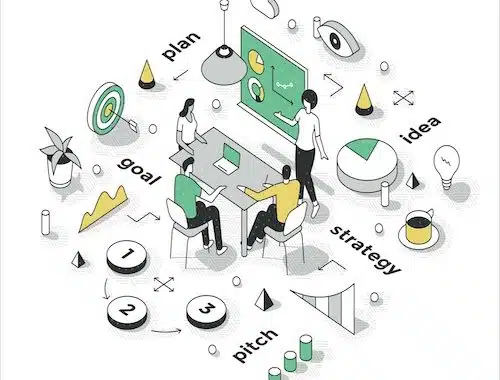 The word pitch sounds one-sided. It's what you do. But that's misleading. In business, it's a dialogue if it's done right. It's two or more parties teaming up to brainstorm solutions with products or services that solve problems.
It should be your opportunity to discuss their needs with effective deliverables. That goal should be what directs all of your communication with your customer or client, whether it's by phone, in writing, or face-to-face.
First, let's delve into two very different types of pitch opportunities.
1. Cold Call vs. Invited Pitch
Cold calling is something of a desperate move. It's what you do when you can't grab the attention of the prospect in any other way. You plan your pitch carefully, maybe reading from a script. You've got to act fast before your prospect hangs up or shuts the door in your face.
That's much different than the invited pitch. In this scenario, prospects know who you are and the offering you represent and have carved time into their busy schedules to talk with you.
Which do you think is the preferred method of conducting business? We're going to focus on the invited pitch, your opportunity to partner with your prospect in finding practical solutions that remove their obstacles. Here's how to go about it.
2. Do Your Homework
How do you know what offerings will remove your prospect's obstacles and solve their problems if you don't know what those obstacles and problems are?
That's why you start by finding out as much as you can before the presentation. Do you know anyone who's worked for your contact or the company? Talk to them. Check out your prospect's LinkedIn profile. Study the company website.
Consider only your products or services that will address what you think the company might be up against. That might not be your newest, sexiest, or priciest offering. It might not be the one you have in excess quantities or can get the biggest commission on. It's only the most relevant offering.
3. Schedule Time
The knowledge that the phone call or on-site meeting won't end on a whim is important. A scheduled phone call, video conference, or face-to-face meeting books time in your prospect's calendar. They shouldn't be so busy that they can only give you five minutes when you mutually agreed to 30.
Booking time also sets expectations of how long your presentation will take. Eyeballs tend to glaze when the buyer expects the pitch to last half an hour, and it goes twice as long with no signs of wrapping up.
Getting that time commitment helps you, too. If you ask for an hour, but your prospect can only spare half that time, you know you have to pare your pitch back to beat the clock.
4. Tailor Your Pitch
Remember how resumes used to be? You'd write a timeline of your career, dates, and descriptions. Then you'd professionally print and stamp 500 copies to be mailed to every targeted employer.
That's not how smart job applicants pitch themselves today. They start with a basic version of their resume but tweak it for every prospect. They find out all that they can about their targets, then slant that version to highlight their interactions with typical clients or accomplishments in shared industries. Every "smart" resume reads as though it was tailored especially for that employer — because it was.
That's how your sales pitch should be crafted. There should be no written script or storyboard that you use for every sales call. Each should be tailored to show what you know about that company and to meet the needs of individual prospects.
5. Open a Dialogue
Your prospect is ready to sit back and listen — take a mental timeout in the middle of a busy day. That doesn't help you. Your job is to find out more about their needs in order to share offerings that will save them time, money, client rejection, or whatever shortcoming they're hoping to improve.
You can't do all of that if you're the only one doing the talking. You've got to open a dialogue with the client, find out about those obstacles and start to mutually figure out workable solutions.
Start by asking questions. Get to the heart of the opportunity. The carefully tailored pitch you came in with is just a starting point. It's not etched in granite. You might find there's an opportunity you didn't even know about before the discussion. Maybe when you learn the company's inside story, it wildly changes your pitch.
There's nothing wrong with that. Stay flexible throughout the conversation. What you'll actually be doing, rather than pitching, is brainstorming solutions with your new partner.
6. Stay Focused
It's natural to go for a conversation starter, especially if you're meeting a stranger in person. You might ask about their kids if you see a family photo on the desk or talk about the local team if there's a pennant on the wall. This can be a good way of getting the other party on your side.
But keep your goal in mind. It's to solve one or more problems for the party on the phone or sitting across from you. If you or the prospect get too chatty on unrelated matters, your allotted time will run out fast.
When presenting the solution, do it concisely. Discuss its relevance to the prospect's organization and the benefits to the other person rather than its features.
It's Even Better If Your Prospect Calls You
At 800.com, we help clients choose and implement vanity phone numbers that inspire customer phone calls. A vanity phone number is one that forms a relevant promotional message for memorability.
Vanity numbers like 800-GO-FEDEX, 800-FLOWERS, and 800-HARDWARE are valuable calls to action that get phones to ring. We'll show you how to teach your customer service people how to turn every phone call into an effective sales pitch.
Start by visiting 800.com or call us at the very memorable (800) 800-4321 (another type of vanity number).